A woman with a heart-shaped vitiligo patch on her face has told how she finally found the courage to go makeup-free after 30 years of "wearing a mask."
Denise Chamberlain, 42, was ten when a white spot appeared on her finger after the suspected autoimmune disease caused that area of her skin to lose pigment.
Now, the majority of her body is covered with white splotches, including her face, which is adorned with a large marking in the shape of a heart.
Chamberlain, from Anderson, Indiana said she started to wear makeup in the fifth grade, and only stopped wearing it on her face two years ago, to encourage a young girl who has the same skin condition to embrace her differences.
Her confidence is a turnaround from a few years ago when she was driven to the depths of depression and had even considered suicide because she hated her looks so much.
"I can't tell you how many people have come up to me and said about the heart on my face—the reaction I have got has been amazing.
"I feel like God has given me a second chance at life," she said.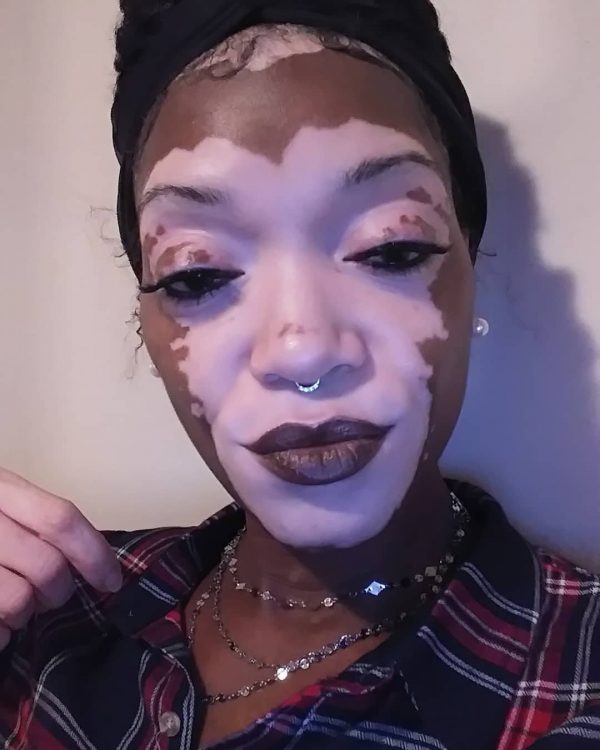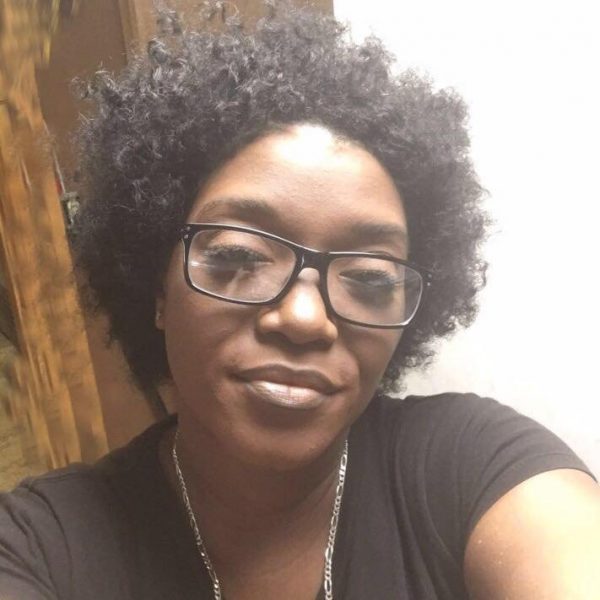 Feeling Ashamed
Chamberlain, who is mother to Dominique Wright, 24, Khalil Chamberlain, 19, and Kennedy Chamberlain, 13, and has one grandson, recalled, "As a child, I remember I was at our community pool complex and I got up on the diving board and the guy behind me was like, 'What is wrong with your feet?'"
"I just dived off and it made me cry. From that point on—from the age of 11—I didn't go swimming."
She said she still struggled after having her first son.
"I wouldn't go to teacher conferences or sporting events, which hurt me so bad. I would tell him I was sorry and he would see me cry," she said.
Going Make-up Free
Denise's striking appearance has resulted in strangers stopping her in the street to pay her compliments.
But for three decades—from the ages of around ten to 40—she masked her face and hands with a "blanket" of foundation and concealer, in a bid to hide her vitiligo.
Chamberlain estimates she spent around an hour a day applying makeup and splashed around $400-a-month on it over the 30 years—potentially as much as $144,000 in total.
Since going au natural she feels "happy and free"—and eight months ago even started dating construction worker Robert McCoy, 35, who thinks she is beautiful.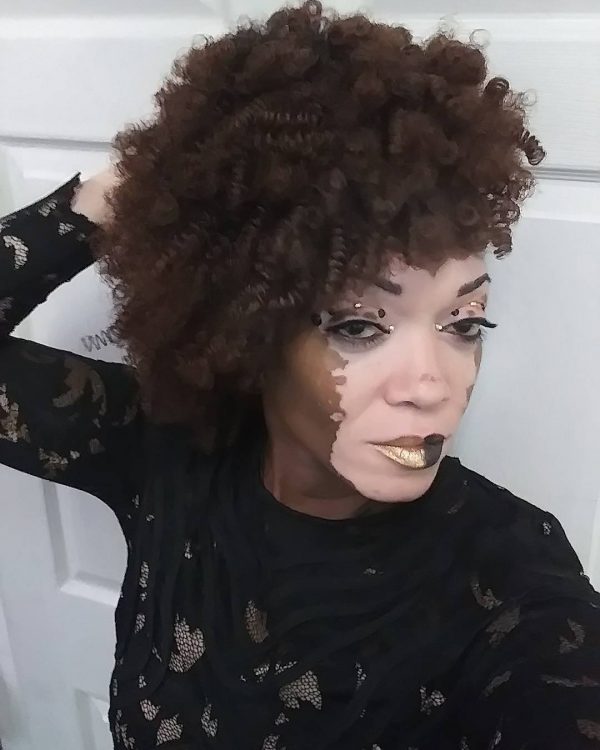 Chamberlain first tried to go makeup-free around five years ago on a trip to Walmart but suffered a panic attack because she felt "exposed" and like "everyone was staring."
The next time she tried was two years ago, after a young girl who she chatted to as part of a vitiligo support group told her she struggling with the condition.
Ever since, then she has gone makeup-free.
"Vitiligo clenched me for so long and didn't let me prosper. Now I've ditched my makeup I feel like a completely new person," she said.
Embracing Herself
Chamberlain is one of 100 women starring in Underneath We Are Women, a new project curated by Amy Herrmann which aims to celebrate diversity in a photo book.
Herrmann said, "Denise speaks with so much passion about vitiligo and her experiences in living with it. She has the most wonderfully contagious energy about her.
"Denise is doing some wonderful things to raise awareness for people living with vitiligo—number one being embracing herself."
Recommended Video:
45-Year-Old Woman Unexpectedly Gives Birth After Not Realizing She Was Pregnant