A Bronx woman who was filmed waving at a lion inside its enclosure at the Bronx Zoo never actually went inside the lion's space.
The latest revelation comes from the New York Times, which reported that she "was never in the lion's space" and was separated by a "deep moat." The moat apparently was not visible from the videos.
Myah Autry, who was identified as the woman by the New York Post, appeared alongside three officers. She posted the photo—along with videos of her dancing in front of the lion—on her Instagram account over the weekend.
The Post reported that police are searching for her so they could cite her for trespassing.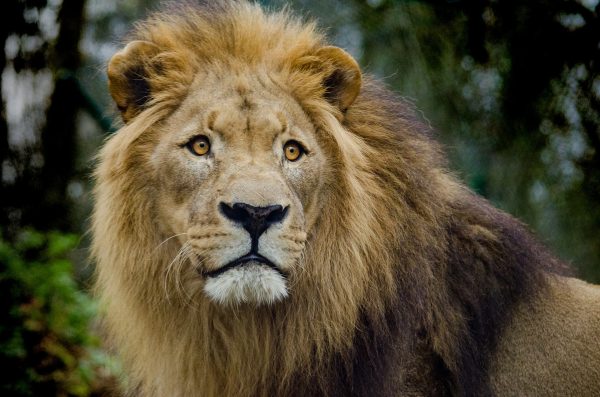 Her friends told the newspaper that they fear for her mental health after watching the videos of her and the lion.
Hernan Reynoso, who captured a video with Autry in it, told local media that he was at the zoo with his wife and son. His wife told him: "Look at that!"
That's when he saw Autry inside the enclosure.
"But when I see … she just was there, dancing, saying, 'Hi,' to the lion and everything and that was crazy," Reynoso said, adding that the lion began to get agitated and roared. He grabbed his family and left.
Locals Speak Out
Locals sounded off on the woman's antics.
"It was a hoax," said Elizabeth Crittenden. "The world thinks this woman jumped into the lion's den because on the video, you can't see the deep moat between them. So she played everybody. It's a half-truth, but once it goes online, it becomes a reality."
Patty Strong, 56, a retired teacher from Virginia, told the paper that it is "all a perception-drama."

Friend Speaks Out
A woman who has known Autry for several years said she hopes she gets help.
"Myah please get help. I dont know. I don't know what is wrong with you," said Eunice Walton. "I feel sad because she is like like my child. She is with my daughter since high school."
Zoo officials said the woman risked her life by going inside the enclosure.
"This action was a serious violation and unlawful trespass that could have resulted in serious injury or death," a Bronx Zoo spokesperson told CNN. "Barriers and rules are in place to keep both visitors, staff, and animals safe. We have a zero-tolerance policy on trespass and violation of barriers," zoo officials said.