LONDON—A woman who spent 16 million pounds ($21 million) at the London luxury department store Harrods over the span of a decade became the first person arrested in the UK under new investigative powers that target unexplained wealth.
Zamira Hajiyeva was revealed last month as the first target of the UK's new Unexplained Wealth Orders. She now faces extradition to stand trial for embezzlement. She denies wrongdoing.
Her husband was convicted in 2016 of defrauding a state-controlled Azerbaijan bank, which he once ran, out of millions of pounds.
On Oct. 30, the National Crime Agency seized more than 400,000 pounds worth of jewelry, and she has been ordered by the courts to explain how she could afford property worth 22 million pounds in the UK.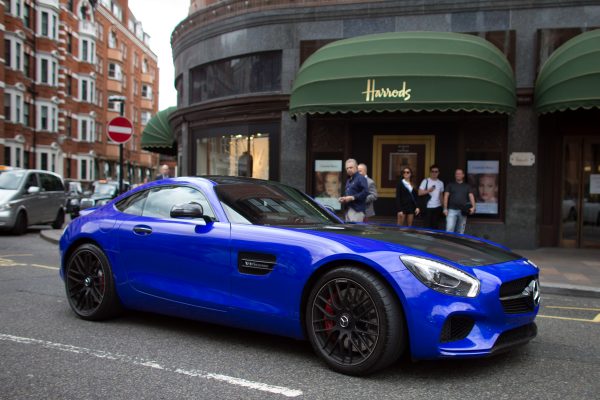 New Powers
Hajiyeva is the first person to be subjected to new crime-fighting powers aimed at sniffing out the endless trails of dirty money that flow through the capital. The UWOs are new powers that allow investigators to demand that people explain how they have acquired property items worth more than 50,000 pounds if their income seems to be insufficient to afford that.
According to the Financial Times, the Azeri government is now asking the UK to extradite Hajiyeva to stand trial on embezzlement charges, a London court was told on Nov. 6.
The court case also revealed that she had been arrested by appointment after a warrant was activated last week. Her lawyer described her arrest as "an appalling shock" to her, according to the Financial Times. The court case will be heard in June.
The judge was prepared to grant her bail, on the condition of 500,000 pounds for security. However, the crown prosecution, acting on behalf of the Azeri government, appealed, pushing the bail decision to the High Court, which will make a decision Nov. 8.
Hajiyeva's husband, Jahangir Hajiyev, who was formerly chair of the International Bank of Azerbaijan, is currently serving a 15-year prison sentence in Azerbaijan for his part in embezzling $138 million.
UWOs are an investigative power only available to the National Crime Agency, Revenue and Customs, the Financial Conduct Authority, Serious Fraud Office, or the Crown Prosecution Service.
4.4 Billion Pounds of Suspicious Wealth
Announcing the new powers in February, the Home Office said in a statement, "A UWO requires a person who is reasonably suspected of involvement in, or of being connected to a person involved in, serious crime to explain the nature and extent of their interest in particular property, and to explain how the property was obtained, where there are reasonable grounds to suspect that the respondent's known lawfully obtained income would be insufficient to allow the respondent to obtain the property."
Transparency International praised the use of the new powers, saying that it had identified more than 4.4 billion pounds worth of suspicious wealth in the UK.
Duncan Hames, director of policy at Transparency International UK, said in a statement last month, "The UK has been long identified as a safe haven for corrupt money and despite successive governments recognizing this, money launderers have continued to hide their ill-gotten gains here."
"This case raises serious questions about the conduct of those who provided services for the Hajiyev's luxury lifestyle," added Hames in a later statement, after Hajiyev's identity was revealed.
"Alarm bells should be ringing when public servants on state salaries start amassing high-end real estate, luxury goods, even a private jet, and a million-pound Tier 1 investment visa," he said.