A California woman has been sentenced to 18 days in prison and 15 days of community service for assaulting a McDonald's manager for not receiving enough ketchup with her order.
Mayra Berenice Gallo, 24, pleaded guilty to single counts of battery and intimidation of business or customers in an incident that happened at a food point at a Santa Ana location on Oct. 27, 2018, reported NBC Los Angeles.
Gallo has been asked to enroll in an anger management class and was put on three years of informal probation.
She ordered food through the drive-thru lane of the restaurant at about 11 p.m. She was unhappy with her order and confronted the 22-year-old manager through the back door that was accidentally left open by another employee, according to the police.
"She didn't get her ketchup or enough ketchup so she takes it on herself to go through the employee entrance and confronts the manager and the manager says, 'Hey, you have to go outside," Santa Ana police Cpl. Anthony Bertagna told NBC.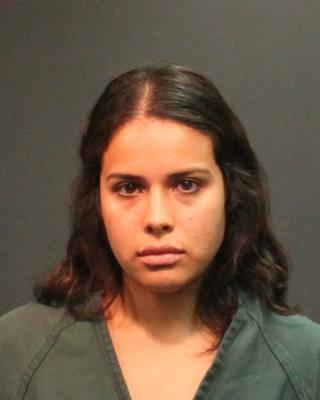 When asked to go outside, Gallo became physically combative and allegedly "pushed and choked" the manager who reportedly suffered from pain in her elbow, back, and neck and a 4-inch scrape on her back.
"The suspect, clad in a pink shirt and gray sweatpants, choked the employee until a man—later determined to be her boyfriend or husband—walked into the restaurant, "intervenes and takes the (suspect) out of there," Bertagna said.
The incident was recorded by security cameras from different angles. The video shows Gallo pushed, punched, and choked one of the employees as another employee tried to stop Gallo.
While the three were struggling together, one of the employees still managed to hand over some change to a customer who was waiting outside the window.
In the end, a man who was believed to be a companion of Gallo walked in and stopped Gallo from attacking the employee. He then walked with Gallo out of the restaurant.
The woman could be easily seen on camera, with her face clearly visible. Police had described her as Hispanic and around 20 to 25 years old with brown hair.
Authorities had also told local media that the man with her would not be in trouble, since he did not commit a crime.
"We're actually grateful for the service he provided, he stopped the assault," police spokesman Anthony Bertagna told KTLA.
Gallo was arrested without incident and booked into jail on a $15,000 assault warrant, according to a statement from the police department.
Woman Pleads Guilty to Ketchup Attack on Fast Food Restaurant Manager https://t.co/MQztsWlE2G

— ECMED (@ECMED) April 13, 2019
Another McDonald's Assault
Police in Glendale, Wisconsin were also looking for an assault suspect earlier this year, after a woman walked behind a McDonald's counter and attacked a juvenile employee on March 18.
The woman, who had been a drive-thru customer, accused the restaurant of giving her the wrong breakfast order. She was given a refund, but she was still upset.
The woman then shoved a 17-year-old employee to the ground and caused her to hit her head twice. The woman then fled the restaurant with a friend.
The Glendale Police Department released multiple photos of the woman on social media captured from store security cameras. After numerous tips, the woman was located and arrested, and authorities thanked the news media for covering the story.
"Thanks to all of your help, we arrested the suspect in this case today!" the department posted on Facebook on March 21. "We received dozens of tips that helped make this happen. A true team effort!
Epoch Times reporter Zach Li contributed to this report.