A woman who was fired last year after she called 911 on a man who she said threatened her and her dog has sued her former employer, arguing the firm did not carry out an investigation despite suggesting it did so in a strongly worded statement on the termination.
Franklin Templeton said in a statement on May 26, 2020, that it had decided, following an internal review, to terminate the woman, Amy Cooper, effective immediately.
"We do not tolerate racism of any kind at Franklin Templeton," the firm said.
Cooper had been walking her dog at New York City's Central Park when she was asked by a man named Christian Cooper to put the animal on a leash to comply with rules in the area.
Amy Cooper maintained that Christian Cooper threatened her and called the police. Christian Cooper accused Amy Cooper of racism because he is black and she is white. Christian Cooper said he started to call the dog over and offered the animal a treat when Amy Cooper refused to listen to him. Amy Cooper was filmed by him and his sister asking Christian Cooper to stop recording her before vowing to call 911 and tell them she would convey to them that "there's an African American man threatening my life."
Both Christian Cooper and his sister referred to Amy Cooper as a "Karen," which is widely used as a derogatory term against white women.
In the new complaint, filed in federal court, Amy Cooper's lawyers said Franklin Templeton's alleged investigation and results "provided legitimacy to the 'Karen' story and appeared to provide justification for those who sought the destruction of the Plaintiff's life."
But, the attorneys charged, the firm actually never performed a probe into the confrontation.
Amy Cooper's actions were not racially motivated but fueled by fear because she was alone in the park and singled out by Christian Cooper, described as "an overzealous birdwatcher," which even a perfunctory investigation would have shown, the complaint said.
In addition to the statement, Franklin Templeton CEO Jenny Johnson explained to Bloomberg that "the facts were undisputed in this case, and we were able to make a quick decision." Johnson also spoke to at least one other outlet about the matter.
Franklin Templeton made no attempt to interview Christian Cooper and, in fact, did not interview anybody about what happened, nor did it attempt to obtain Amy Cooper's full 911 calls from the New York City Police Department,  according to the complaint. The firm also neglected to reach out to people familiar with Christian Cooper's history of confronting dogwalkers in Central Park.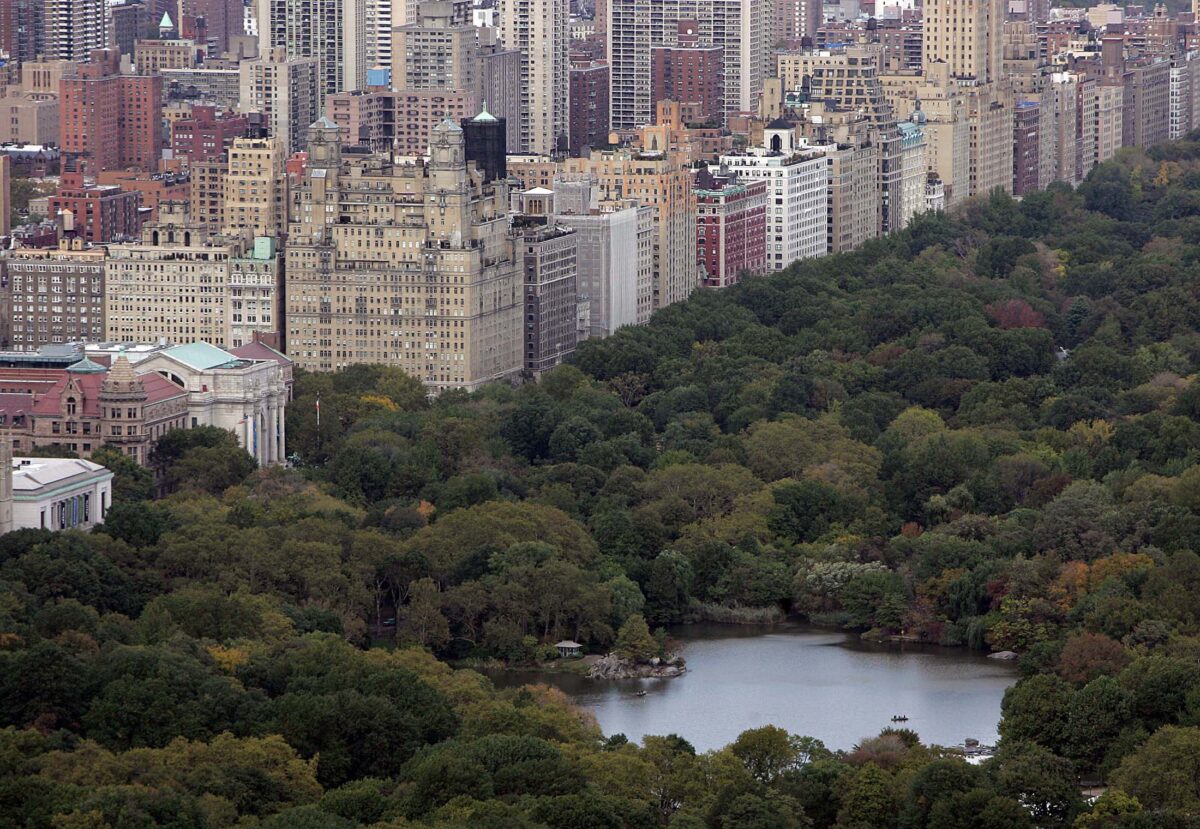 Included in the document was a statement from Jerome Lockett, who said he had to separate Christian Cooper from his dog in a separate incident.
"When I saw that video, I thought, I cannot imagine if he approached her the same way how she may have genuinely been afraid for her life," Lockett, a black man, said.
The complaint alleged race discrimination and gender discrimination, as well as defamation and intentional infliction of emotional distress and negligence.
Franklin Templeton told The Epoch Times via email regarding the complaint: "We believe the circumstances of the situation speak for themselves and that the company responded appropriately. We will defend against these baseless claims."
Amy Cooper was charged with falsely reporting an incident but the charge was dropped in February after she attended "critical therapy classes." She released a statement one day after her run-in with Christian Cooper that contained an apology to the man.
"I reacted emotionally and made false assumptions about his intentions when, in fact, I was the one who was acting inappropriately by not having my dog on a leash. When Chris began offering treats to my dog and confronted me in an area where there was no one else nearby and said, 'You're not going to like what I'm going to do next,' I assumed we were being threatened when all he had intended to do was record our encounter on his phone," she said.
"He had every right to request that I leash my dog in an area where it was required. I am well aware of the pain that misassumptions and insensitive statements about race cause and would never have imagined that I would be involved in the type of incident that occurred with Chris."