A Florida woman was arrested after a deputy said she bought over $1,800 worth of electronics while paying only $3.70 at a Walmart self-checkout on Monday.
Cheyenne Amber West, a 25-year-old of Fort Pierce was arrested, and was charged with felony grand theft and felony shoplifting, NBC affiliate WKYC reported.
West's crime was uncovered after a loss prevention officer at the Walmart told a deputy he saw West and another woman select a computer, video game controllers, and other merchandise from the electronics department.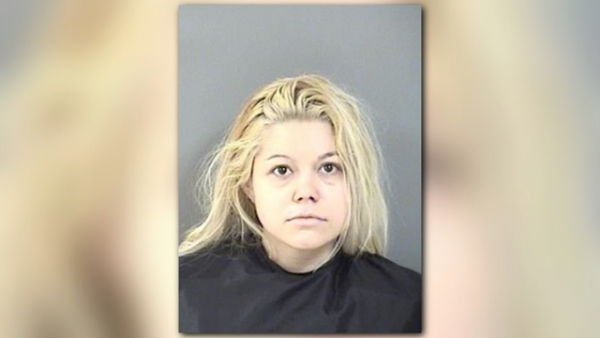 The women then covered the barcodes of the more expensive items from merchandise in the clearance department and took them to the self-checkout area. They paid a total of $3.70, which was $1,821 less than what should have been paid, according to an affidavit.
After West's crime was discovered, she said she was only trying to get presents for her family.
"I am just trying to get gifts for my son that I cannot afford. The computer is for my husband. Since he just got me a Coach purse, I figured he deserved something nice, as well," West told a deputy, according to the affidavit.
The Walmart store was located in the 5500 block of State Road 60.
West was being held at the Indian River County Jail according to WKYC, where her bail was set at $3,000.
But West was released on bond, Tuesday evening the Miami Herald reported.
The other woman involved in the incident was not charged. Police from the Indian River County Sheriff Office did not indicate why the other woman was not charged.
According to a recent University of Leicester study, theft from retail stores involving self-checkout lanes is a common crime.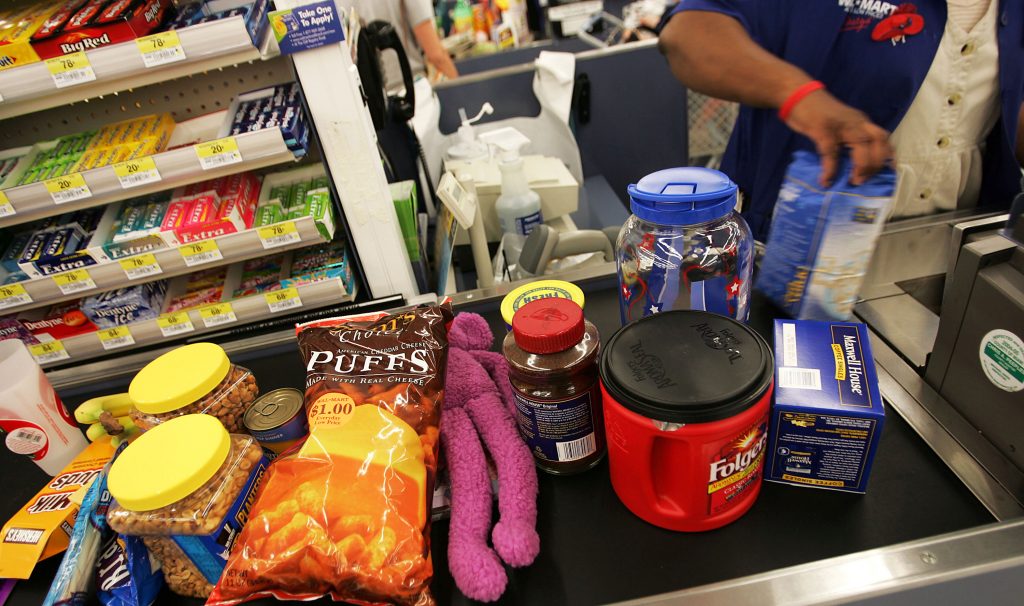 The study used data from more than 12 million shopping trips from four countries, including the United States. Researchers found that retail stores that used self-services had a higher percentage of loss from thefts—compared to retail stores that don't use self-service.
Wal-Mart Stores Inc. said that it loses about $3 billion every year from theft, or 1 percent of its $300 billion in revenue, Reuters reported in 2016.
Retailers using self-service checkouts experienced an average of 4 percent loss from theft. That number is double the rate of retailers that don't use self-service checkouts.
The study also notes that shrinkage (theft) rates in the U.S. have increased by 53 percent by sourcing a National Retail Security Survey that covers the country. In comparison, the U.K.'s shrinkage rates have increased by 228 percent.
Additionally, the study suggests that self-service lanes encourage people who wouldn't normally steal items to steal them by removing the human contact of normal transactions.
"(Self-checkout) potentially promotes ease of effort for theft by removing any human contact throughout the shopping process and removing human contact at the final payment stage of the shopping journey when a payment wallet option is provided," the study states.
Teen Quits Job at Walmart Over Intercom, Attacks Management
A 17-year-old Walmart employee apparently quit his job over the intercom at a Canada store last week.
"Attention all shoppers, associates, and management… nobody should work here—ever," Jackson Racicot said over the speaker at the Walmart in Grande Prairie, Alberta.
Racicot then shared the video, where it racked up more than 1,000 shares, comments, and media coverage.
"Our managers will make promises and never keep them," Racicot said to everyone in the store. "Management will try and save money every step of the way including cutting benefits and a full-time associate down to part-time even though he worked 40 plus hours a week."
By Epoch Times' Bowen Xiao