A woman seen on a video assaulting a man wearing a "Make America Great Again" hat is an illegal alien who is now facing deportation.
Rosaine Santos, 41, was arrested and charged with disorderly conduct and assault and battery after assaulting Bryton Turner, 23, at a restaurant in Falmouth, Massachusetts.
Footage recorded by Turner showed Santos clearly knocking the hat off of his head. Witnesses said she also hit him while being escorted out of the restaurant by police officers.
Santos pleaded not guilty and was released pending trial but she was detained on Tuesday by Immigration and Customs Enforcement (ICE) after agents discovered that she's an illegal alien.

"Deportation officers with ICE's Fugitive Operations Team arrested Rosie Santos, an unlawfully present citizen of Brazil," ICE said in a statement sent to Boston 25 News. "Santos is facing local charges for assault and other offenses. She is presently in ICE custody and has been entered into removal proceedings before the federal immigration courts."
Santos, a native of Brazil, told police officers at the restaurant that she thought Turner shouldn't be allowed to eat in peace while wearing the "MAGA" hat, which is worn by some supporters of President Donald Trump.
Turner said after the initial arrest that it was sad to see what happened.
"I think it's sad that people don't know how to behave in public. Just because I don't agree with people doesn't mean I'm going to be going around assaulting people," Turner told MassLive.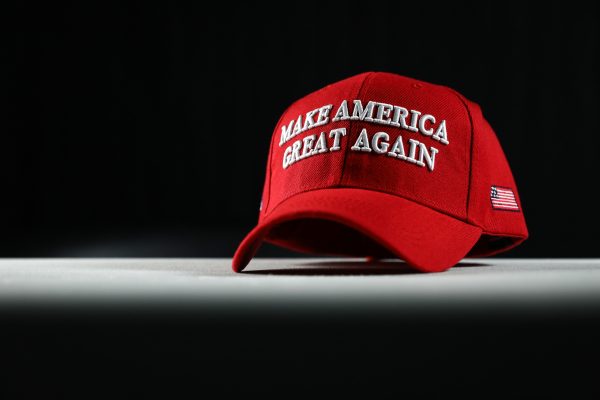 Smollett Told Black Brothers to Yell 'MAGA:' Prosecutors
Actor Jussie Smollett told the Osundairo brothers that he paid to fake a hate crime attack against him to yell "This is MAGA country," according to Chicago prosecutors.
Smollett, 36, was arrested on Feb. 21 for a charge of filing a false police report.
The "Empire" actor initially claimed that two white men on Jan. 29 assaulted him in downtown Chicago in freezing temperatures, shouting slurs in addition to the "MAGA" line, in an apparent reference to President Trump's "Make America Great Again slogan."
While "MAGA" is known as shorthand for the slogan, it's rarely said aloud in place of the full slogan, making the quote appear awkward. With Chicago being heavily liberal along with most other American cities, it was one of the aspects of the alleged attack that first ignited people's doubts.
After Smollett appeared in court and had his bond set at $100,000, prosecutors released a four-page summary of his alleged actions. According to the summary, it was Smollett's idea for Ola Osundairo, one of the Nigerian-American brothers, to yell "This is MAGA country" while placing a rope around his neck.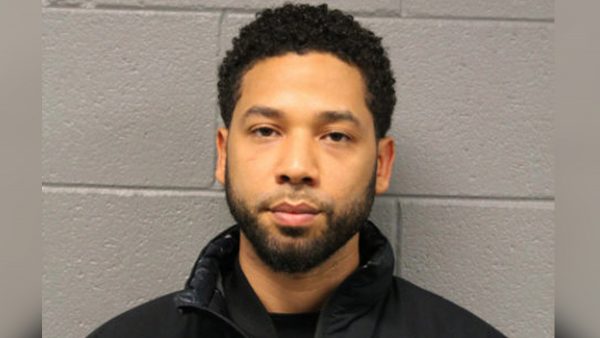 Smollett also instructed the brothers to yell slurs at him and that Abel Osundairo, the other brother, should "attack him, but not hurt him too badly."
Smollett gave the brothers extra money to buy the rope, ski masks, gasoline, gloves, and red baseball caps. The latter resembled the red hats that say "Make America Great Again," which are worn by Trump and supporters of the president.
Smollett is also believed to be behind a letter that was sent to the actor at the "Empire" studios in Chicago and contained the word "MAGA" in addition to threats. The FBI and U.S. Postal Service are investigating whether the actor was involved with sending the letter, which contained a white powdery substance that was later determined to be aspirin.
Police said that Smollett was motivated to stage the attack because he wanted a higher salary.
.@JussieSmollett – what about MAGA and the tens of millions of people you insulted with your racist and dangerous comments!? #MAGA

— Donald J. Trump (@realDonaldTrump) February 21, 2019
Smollett, like many in Hollywood and the entertainment industry, has been a big critic of Trump, recently calling Trump "and all his white cohorts" a "national disgrace."
"And if you support them … so are you," he wrote in one Twitter post. "Clowns." He shared a video that showed far-left lawmaker Rep. Alexandria Ocasio-Cortez (D-N.Y.) speaking.
After the attack was revealed by officials to allegedly be a hoax, Trump took to Twitter to slam Smollett for including the quote in allegedly staging the attack.
He wrote, "Jussie Smollett—what about MAGA and the tens of millions of people you insulted with your racist and dangerous comments!?"
From NTD News