A Texas woman who said she accidentally shot her boyfriend while posing for a Snapchat photograph was in an argument with him just 15 minutes before calling 911, police said.
Autumn Ravonne King, 20, was arrested on Jan. 14 and booked into the Travis County Jail on a manslaughter charge. She was being held on $200,000 bond.
The charge stems from the Dec. 23, 2018, shooting of Eric Charles Allen, 26, in Austin.
King told police officials that she was holding a rifle pointed directly at Allen while posing for a Snapchat photo that he was set to take. But she accidentally touched the trigger, shooting Allen. He later died from the wound.
King told officers, "she had the rifle pointed towards Eric and that the assault rifle 'went off,'" officials wrote in an affidavit filed in court that was obtained by KXAN. "Autumn said that Eric dropped to the ground, but Autumn thought that Eric was 'playing,' and she told him to get up."
"She said, 'I didn't even pull it (the trigger), I just barely touched it,'" officials said King told them as part of her statement. She later said "she was trying to be like Bonnie and Clyde." She said that the gun belonged to Allen and he always told her it was unloaded.
When King realized her boyfriend wasn't joking she tried dragging him to their vehicle but when she couldn't she called 911.
A cellphone found at the scene had a video showing the couple arguing about 16 minutes before the 911 call was made.
"Based on what the video shows the argument between the two is about them both cheating on each other and justification for doing so," detectives wrote in the affidavit.
Teens Recorded Snapchat Video Before Fatal Shooting
A video recorded on Snapchat shows two Georgia teens who, within minutes, were both dead after playing with guns.
The footage shows Chad Carless, 17, and Devin Hodges, 15, who were each holding a gun. In the brief video, they point the gun at a friend holding the smartphone that's recording the footage.
Hodges then re-grips the gun so he's not holding it normally, but so it's dangling from his hand as he lightly holds it upside down.
The video clip then re-focuses on Carless, who points the gun at the camera once again.
The video was obtained by the Daily Mail from Bralen Bennett, 15, who went to Discovery High School with the two teens. He said he was angry that his friends were dead.
His mother, Rhonda Bennett, added, "'It's is very sad. My son took classes with them and he received this video just moments before the tragedy."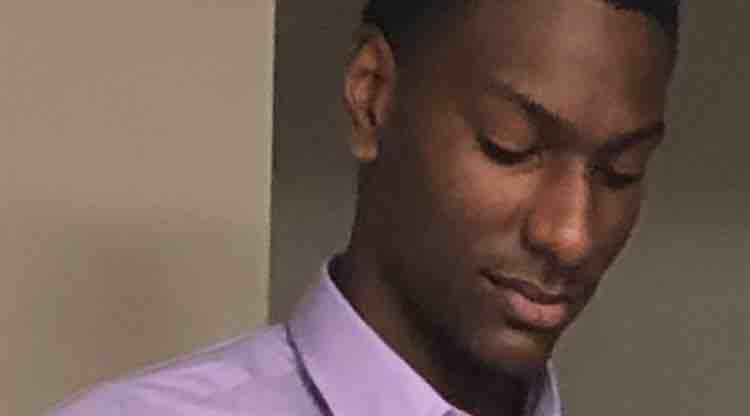 Officials said that the shootings took place on New Year's Eve, the first in a makeshift shed in Lawrenceville in Gwinnett County around 3:15 p.m.
Officials said that Hodges accidentally fired the gun he was holding and that the bullet hit Carless, who was sitting next to him.
Hodges and other teens who were in the shed all fled. Hodges then turned the gun on himself.
Police officials aren't sure how the boys obtained the guns. As seen in the video, they were both handguns.
Andrew Tran, an area resident, told WSB-TV that he used to play in the same shed where the shooting happened. "I was shocked because just thinking about it, it could have been my friends," he said.
People who live in the area said that the shed was built many years ago and is a popular hangout spot.
From NTD News