A Florida woman sustained serious injuries after being run over by her own vehicle when a cat jumped into it and attacked her. The injuries occurred after she tried to escape from the feisty feline and fell out of her car.
"When the ambulance picked her up she was screaming," neighbor Mary Blackmon told Fox32. "You could see what looked like tire prints on her stomach."
The woman, who has not been identified, was airlifted to hospital in what Florida Highway Patrol Lt. Channing Taylor described as a "very unusual" incident.
Feline fury: Florida woman attacked by cat, run over by own carhttps://t.co/ZDeG0PYdb4 #10TV pic.twitter.com/LnzaGvHnao

— 10TV.com (@10TV) January 7, 2018
"It's very unusual to have an animal leap into a car and bite somebody like this and then get run over by your own car," Taylor told Florida Today.
The FHP said that the woman was about to drive off on Friday night Jan. 5 when the cat leapt into her car that was parked outside a house in Magnolia Avenue in west Cocoa, according to the news outlet. In an attempt to escape the feline, the woman got out of the car but forgot that it was rolling into reverse, according to the FHP.
"According to neighbors, and the woman, she had gotten in her vehicle and was about to back up when one of the neighborhood cats jumped in the car and either bit her or scratched her, one of the two," Taylor said to WFTV. "She became distracted and fell out of the vehicle and was actually struck by her own vehicle."
While no one witnessed the accident, neighbors called 911 when they found the woman injured on the ground, WFTV reported.
Footage from News 6 shows the woman on a stretcher before she was airlifted to a hospital. Neighbors told FHP officials that a nearby homeowner had several cats but none of them seemed aggressive, according to the news station.
The woman suffered critical injuries, Florida Today reported.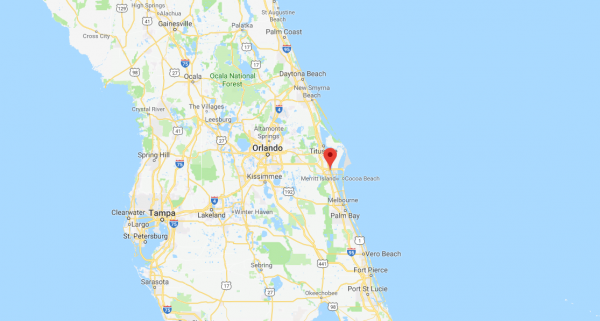 Recommended Video:
Wranglers Wrestle With Alligator to Remove Eggs From Nest