A woman has been rescued from her car after it plunged into a frozen pond in Massachusetts, thanks to the quick response and courage of local police.
Emergency responders pulled the woman across the ice after wading into the water to get her out of the vehicle, which had plunged off the nearby road into the pond in Groveland on the afternoon of Saturday, Dec. 16.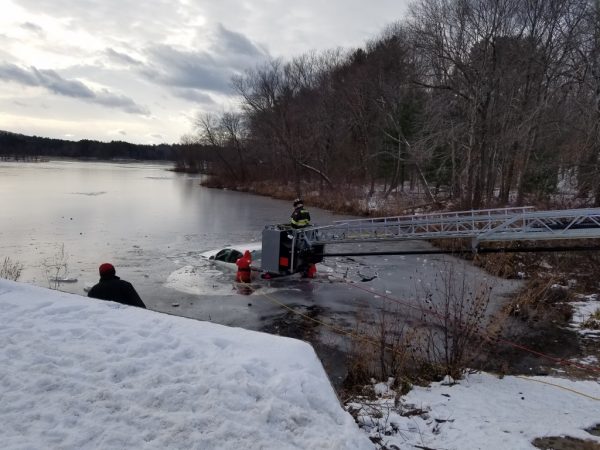 "At approximately 1:28 p.m. Groveland Police and Fire were dispatched to the area of 201 Washington St. for a report that a vehicle had come to rest in Johnsons Pond," said a joint statement from the local police and fire departments.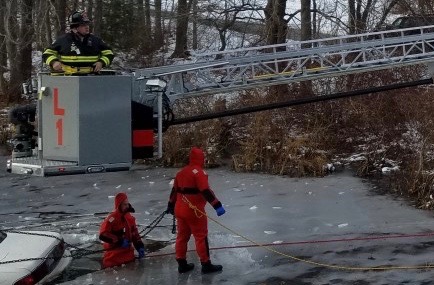 A police officer was there within just five minutes, reported CBS Boston, pulling the trapped woman from her car through a window.
Unlike the fire crews who later entered the water to recover the vehicle, however, the police officer had no protective clothing, risking his own life to save the trapped woman from the chest-high water.
Assistant Fire Chief Kurt Ruchala told CBS: "It was a big risk, you don't ever know what that temperature of water will do to you."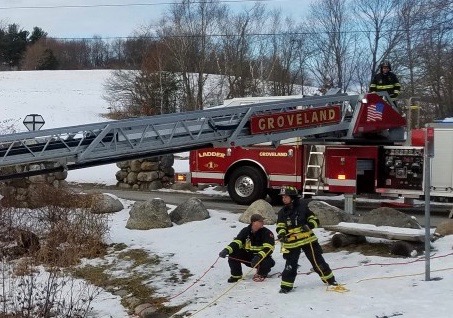 The woman was taken to an area hospital for treatment of injuries which emergency services say are not believed to be "life threatening" said emergency services.
CBS reported that the unnamed 30-year-old had injuries to her face.
Pictures released by the Fire and Police departments show some emergency responders standing on the thick ice while others wade into the water as they later try to recover the vehicle. The ladder of the fire engine reaches all the way out to the half-submerged vehicle.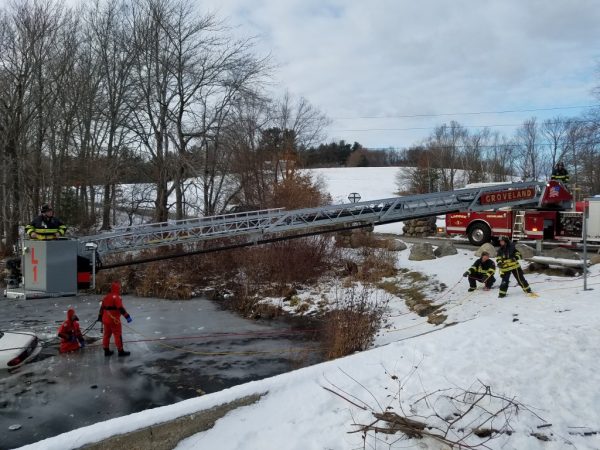 The car appears to have plunged directly into the ice after leaving the road.
Please share this article with your friends on social media.