A Georgia woman pardoned by President Donald Trump last month announced this week she's running against Rep. John Lewis (D-Ga.) in this year's election.
Angela Stanton-King was pardoned along with former New York Police Department Commissioner Bernard Kerik and others in mid-February. Stanton was convicted in 2004 of being part of a group that stole vehicles. She was ordered to stay confined at home for six months.
Stanton-King later became a best-selling author, television personality, and proponent of criminal justice reform. She "overcame a difficult childhood to become a champion for redemption and rehabilitation for all who strive for a better life," the White House said.
In a recent tweet announcing her bid for Congress, Stanton-King said the race "isn't about replacing John Lewis."
"This is about picking up the torch and continuing the fight for justice," she wrote.
Lewis has been in Congress for decades. He said in December 2019 that he was diagnosed with pancreatic cancer. But the 80-year-old is running for reelection.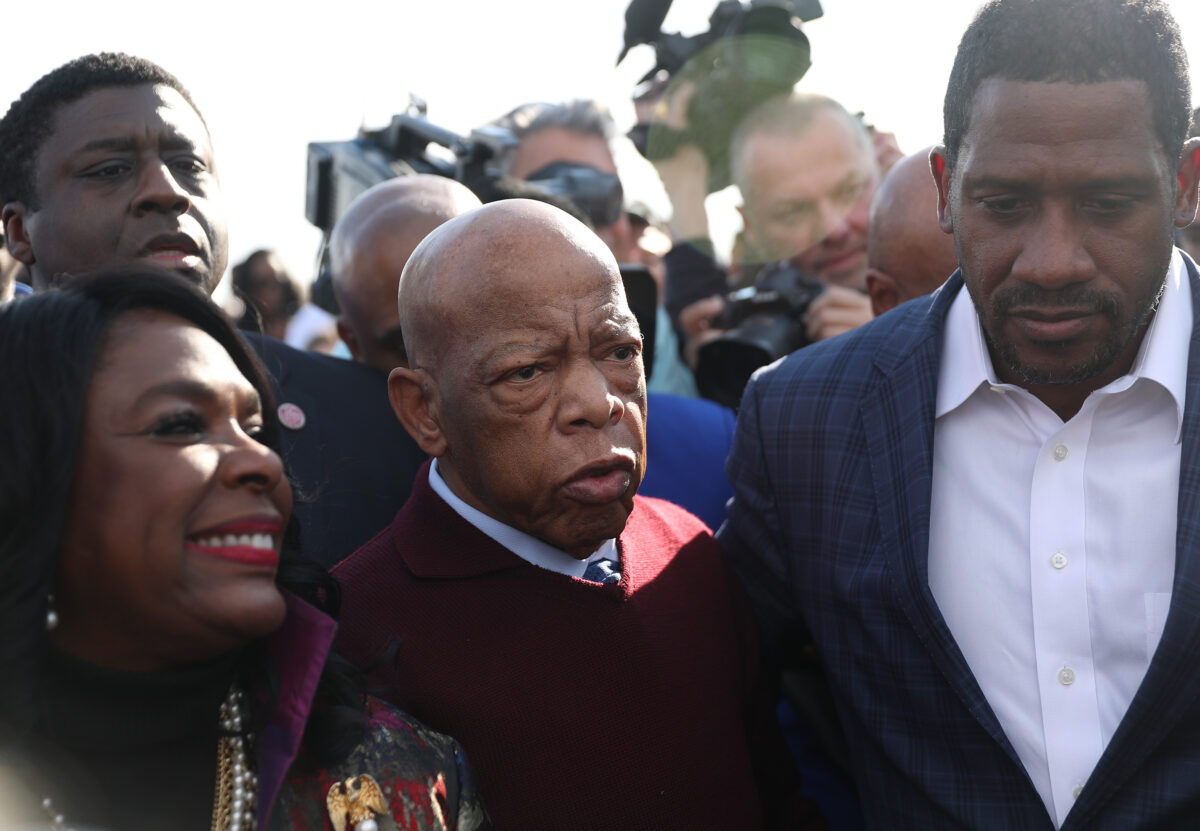 "I'm honored to be running for my 18th term in Congress representing the citizens of Georgia's 5th district. My constituents know me, they know my record, and they know that I have fought tirelessly for them for the last 33 years," Lewis said in an email to the Atlanta Journal-Constitution.
Stanton-King, a newcomer to politics, told the paper that she will focus on pro-life issues as well as criminal justice reform and helping inmates reenter society upon release from prison.
"I have never run for office and I don't have political experience," Stanton-King said. "But I do have life experiences."
She said she respects Lewis, a civil rights activist, adding that she thinks of him on a bridge in Selma during the 1965 march for civil rights.
"However, this isn't the Selma bridge, and our babies are dying. It is time for war," she said.
Georgia's 5th congressional district includes parts of Dekalb and Clayton counties in addition to Fulton County. It encompasses Atlanta.
Lewis ran unopposed in the 2018 election in both the primary and general. He beat Republican Douglas Bell in the 2016 general election with around 85 percent of the vote. Lewis ran unopposed in the 2014 election.
Lewis has one primary challenger, Barrington Martin II, a special needs educator who has indicated support for Universal Business Income, a proposal that would give some Americans a monthly payout to help with expenses. Stanton-King is the only Republican candidate who has announced a bid as of yet.