A Houston woman, lost in the floods brought by Hurricane Harvey, has been found dead in the same hotel that staff and first responders first searched for her more than a week ago.
Jill Renick, 48, a spa manager at the Omni Houston Hotel, got lost on Sunday, Aug. 27, after she tried to endure the storm as she stayed at her workplace.
After 5:15 a.m., Renick left her fourth-floor hotel room to help guests on the second floor, her sister, Pamela Eslinger, learned from an employee, according to Houston Chronicle.
But at 5:40 a.m. Renick called the front desk saying she was trapped. She also called 911, her sister said, and hotel guests heard cries from an elevator.
As the flood waters crept in, the staff shut down power in the building.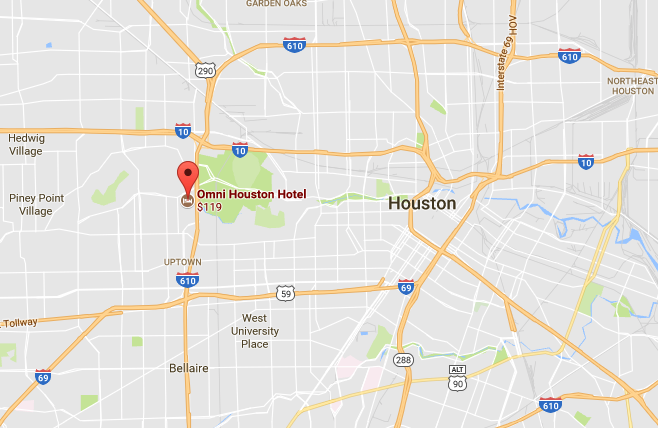 About 100 people were evacuated from the hotel, but Renick was not among them.
"When we determined Jill was missing, we immediately launched our own search of areas of the property we could still safely access despite the rising flood waters and contacted emergency responders to request assistance in locating her," Kristen Cadenhead, a spokeswoman in Omni's Dallas headquarters, told the Chronicle in an email.
"As waters receded from the building, we continued our search along with law enforcement personnel. The entire building has been searched, and the Houston Police Department determined that Jill [was] not in the hotel or parking garage.
"Our thoughts and prayers go out to Jill's family during this difficult time," said Cadenhead.
Renick's dog was found in her hotel room by a friend. Her car was spotted in the hotel's flooded garage.
KTRK reported that Renick's body was found in the hotel on Sept. 7.
"It is with heavy hearts that the search for my sister, Jill Renick, has concluded with the confirmation of her death. We are heartbroken," Eslinger said in a statement.
"To know Jill is to have loved her. She could light up a room just by walking in and adored life. She was loved by so many people and we will feel the impact of her absence in our hearts forever."
She also thanked people for their support on her Facebook page.
"Jill's family wishes to thank each and every one of you for your support and prayers during this devastating time," she wrote. "We all loved Jill so much. A very bright light has left this world and gone on to a much better place. We love you Jill and always will."
Kristen Cadenhead, Omni Hotels communications manager, provided The Epoch Times the following statement on Sept. 7:
"We are very sad to report that a body has been found in the hotel and authorities have now removed the body from the premises," Cadenhead told The Epoch Times.
"We are heartbroken and shaken by this development. We are communicating with the family to offer whatever assistance we can, and we are arranging grief counseling to help our associates process this shocking news. This is a difficult time for us all. We ask that you please respect everyone's privacy as we deal with our tragic loss."