A woman froze to death in a cemetery overnight after police were called to attend to the injured woman but were unable to locate her.
Jacqueline Parsons's body was discovered by a dog walker in the British city of Hull in the morning hours of Oct. 28, the Hull Daily Mail reported.
A post-mortem has revealed the 53-year-old died of hypothermia.
The woman had fallen off her bike on Saturday evening but although police were called after a passer-by saw her in distress, two officers conducting the search failed to find her.
Family members have spoken of their anguish after discovering she had died in pain.
"It is bad enough to find out that I had lost a sister," said her brother Rob, who lives in Stratford-upon-Avon in Warwickshire, before adding "after hearing that you just hope that there was no pain."
"Then we found out that not only was she in pain but she was on her own too," he said, according to the Daily Mail.
"She was a very nice girl and she should have been on holiday now. She was due to go away last Wednesday with her sister and her family but instead she was on a slab in the mortuary," he said.
"She had all of her life in front of her," said her grief-stricken brother.
Humberside Police confirmed they had received a call late Saturday afternoon that a woman was in distress in Western Cemetery. Officers set out to investigate but for some reason could not locate the woman.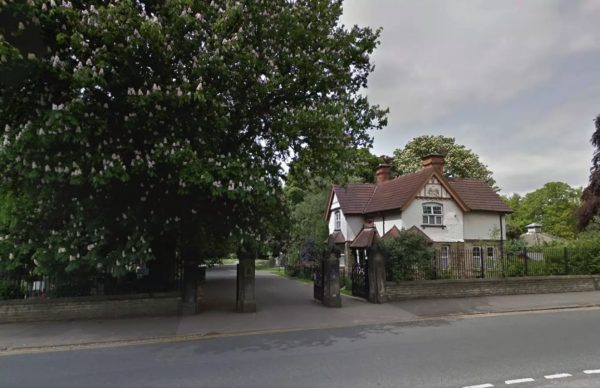 The case has been referred to the Independent Office for Police Conduct (IOPC).
"A post-mortem has since been carried out and the woman's death is not being treated as suspicious," a spokesman for Humberside Police told the Hull Daily Mail.
"We are linking the two calls together. We are now acting on behalf of HM coroner to gather evidence on their behalf. We want to offer our condolences to the woman's family at this difficult time. We referred this to the IOPC as is standard procedure. This has been passed back to our Professional Standards Department who will conduct a full assessment and investigation," he said.
Parsons's brother said that the passer-by spoke to her after seeing her in distress.
"It was on Tuesday evening that I got this new information that actually the passer-by had seen my sister in distress," he said, according to the Daily Mail.
"She was complaining about her leg and whether she broke it or not I don't know. But she was in a lot of pain and she was shouting for help. The passer-by asked her if she wanted him to call ambulance and she said 'No I want help.' He left her there and went home and the way I've heard it is that it was an hour and a half before he called the police," her brother said.
"The police went there, found nothing and then went away so this was a complete shock to us," he added.
The brother added the passer-by who saw his sister has been left "absolutely distraught" by her death.
He said he looks forward to the inquiry that will examine how the police responded to the call.
"There was a woman on a bike in distress on Saturday evening and then lo and behold on Sunday morning there was a woman dead lying in the cemetery alongside her bike," he said, according to the Daily Mail. It is just absolutely awful and the whole family is in complete shock at the moment."