A man and a woman got into an argument, then a physical fight after waiting for a spot to open at a gambling table, according to Chinese state-sponsored news outlet The Beijing News.
Both individuals were taken to the local police station, but neither were arrested, according to the Aug. 29 report.
The fight broke out in China's Chenzhou City of Hunan Province on Aug. 25. The game that both wanted to join in is one of the most common forms of gambling games in China, known as Mahjong.
The Angry Gamblers
A security camera inside the Mahjong parlor revealed the fight between the man and woman. The two can be seen waiting for a spot to open at a table, while the woman sits by and the man stands near. As a man in white prepares to get up, the two jostle for position.
The woman knocks the man in blue into an air conditioner next to them, while he stands near the open bench. The woman quickly pulls the little red bench away from the man towards herself. An argument appears to start between the two, as the woman abruptly points at the man.
The man in blue attempts to elbow his way in, but the woman shoves him away from the table. The man, leaning on what appears to be a doorway, kicks her. Apparently not phased, the woman leans in and backhands him. The man then strikes back at her.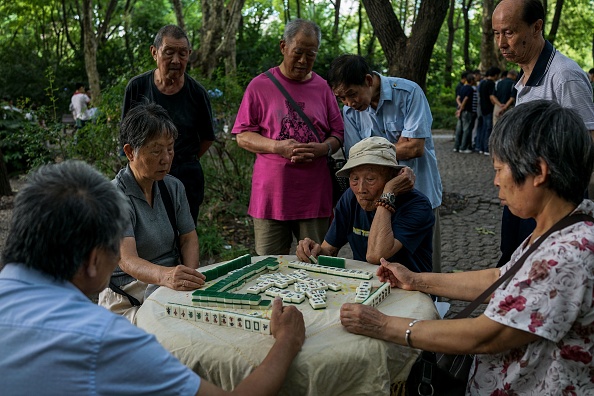 All the while, the man leaving the table casually collects his money.
Then the woman swings her purse at him, followed by throwing tiles from the Mahjong table at him.
The police were called to the scene, and both the man in blue and the woman were taken to the local police station.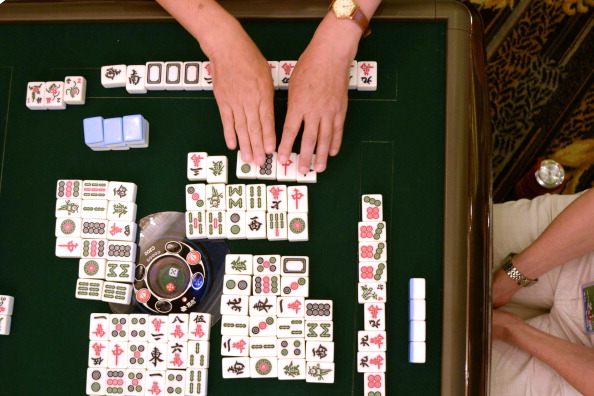 The two admitted to getting in an argument over stealing a seat. Neither were arrested nor charged, according to The Beijing Times.
China's Mahjong
Unlike what some Western individuals may know as the solitary version of Mahjong that is played on computers, the Chinese version is a four person game that often involves gambling.
Also, Mahjong parlors are a common sight in China.
The game itself involves Mahjong tiles. Players attempt to gather combinations and pairs of these tiles to eventually win the game.