Diners at Sabroso! Mexican Grill, in Garden Grove, California on Sept. 2, had their dinners interrupted by an unusual spectacle.
Nobody objected nor even much noticed when a woman who police later characterized as homeless and apparently on drugs, according to CBS News, asked a restaurant employee for permission to use the bathroom.
People definitely noticed when a line built up outside the restroom after a while. The apparently homeless woman was taking a long time to do whatever it was she was doing.
Restaurant staff absolutely noticed when ceiling tiles over the dining area started bulging downward.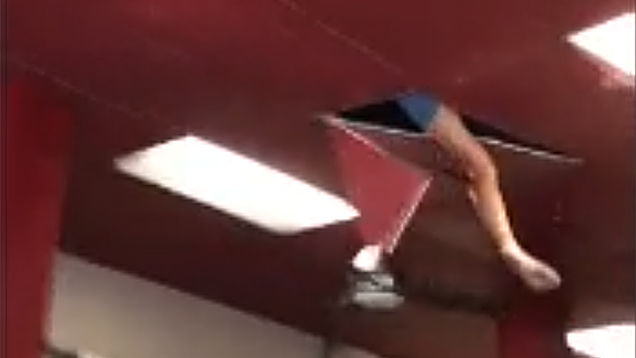 One patron posted online, "But really, we saw her sneak into the Restaurant and dart off into the bathroom. She was in there for awhile and a small line was forming for the bathroom. That's when debris was falling from an area outside the restroom and the staff was telling us we might want to move from our table because they thought someone had climbed into the ceiling.
"I knew at that moment it was the lady that snuck into the restroom."
That theory was proven a few seconds later when a leg plunged through the ceiling—followed by the rest of the apparently homeless woman, as she came crashing down to the floor below.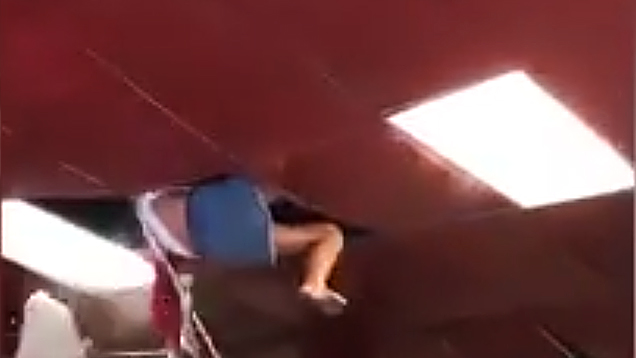 Police and EMTs responded—and at first the woman seemed a little paranoid, shouting at the EMTs, "Don't hurt me."
The lady sustained a few cuts and bruises—nothing more serious was reported.
The woman told the police that she couldn't remember how she got into the crawl space above the ceiling. Employees said the woman must have crawled through an access panel in the ceiling.
CNN reported that the woman told police that someone had told her that the bus stop was up and to the right—which prompted her to climb up and crawl right over the dining area.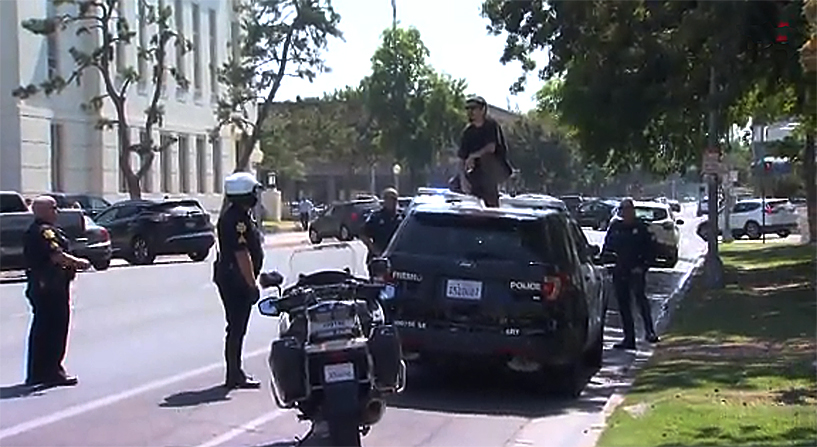 Tap-Dancing on a Cop Car
A young man in Fresno, California decided it was a good day to put on a show for the public, so he climbed on top of a parked police cruiser.
ABC News reported that Adolfo Martinez Lopez, 23, climbed on top of a police SUV parked at M Street and Mariposa streets in downtown Fresno on Sept. 6. Officer asked him to get down—for half an hour.
Instead, Lopez started jumping up and down and stopping on the roof of the patrol car. At one point he even started doing jacks.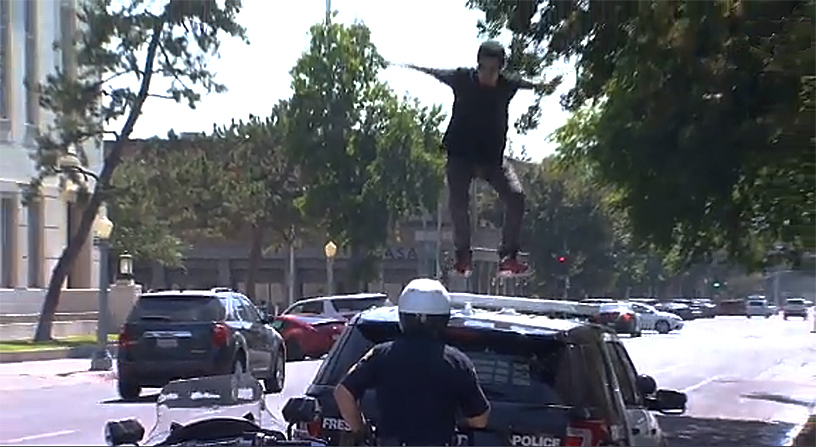 Lopez crushed the light bar and shattered the windshield with his antics, while police officers patiently pleaded with him to come down peacefully.
Eventually, officers decided that climbing up after the offender couldn't cause more harm than had already been done. An officer mounted the roof, and while Lopez was confronting him, another grabbed Lopez's leg from behind.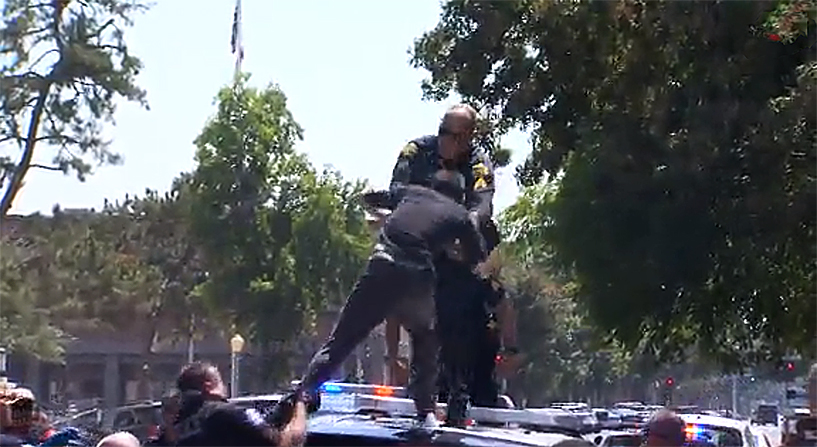 The young man toppled to the ground and was promptly placed under arrest.
By the time officers apprehended him, Lopez had already done thousands of dollars worth of damage.
Lopez was transported to a local hospital where doctors tried to figure out exactly what his problem might be.
From NTD.tv