Woman Eaten By Vultures After Falling to Death in France
May 6, 2013 3:17 pm Last Updated: July 18, 2015 5:20 pm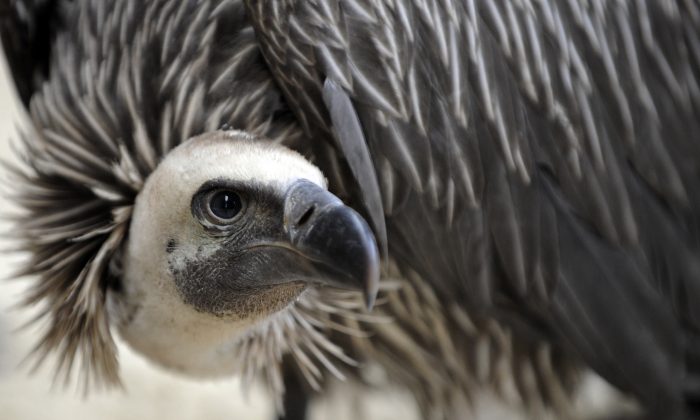 Woman Eaten By Vultures: A middle-aged woman who fell to her death in France's Pyrenees mountains was reportedly eaten by vultures.
The woman, who was not identified, had fallen around 1,000 feet down the mountain.
"When we first went out in the helicopter looking for the body, we saw numerous vultures without realizing what they were doing," Major Didier Pericou, from the gendarmerie, was quoted by The Independent as saying.
"There were only bones, clothes and shoes left on the ground. They took 45 to 50 minutes to eat the body," he said, adding that the woman had died during the fall.
The woman was hiking on the Pic de Pista with friends when she fell in April, reported the Daily Mail.
Local officials believe that there are simply too many vultures in the area.
Grahame Madge, a European bird of prey expert with the Royal Society for the Protection of Birds, told the Mail: "We are seeing three-figure vulture flocks over Belgium and Holland. These birds are fanning out across Europe in search of food."
He added that "there is a conservation issue here."