A woman has died in an attempt to illegally enter the United States by swimming around the end of the barrier along the California-Mexican border, federal officials said.
Border patrol agents were notified just after 11:30 p.m. Friday that a group of possibly 70 people was trying to swim from Tijuana, Mexico into the United States at Border Field State Park in San Diego County, according to the U.S. Customs and Border Protection.
One responding agent found a single, unresponsive woman later believed to be from the same group of swimmers, officials said. The agent immediately performed CPR on the woman and called in emergency medical support, who arrived at the scene, continued medical aid, and declared her dead at about 12:30 a.m. The woman wasn't immediately identified.
Border Patrol said they worked with other federal and state agencies, including the U.S. Coast Guard and San Diego Fire Department, to search the area for any outstanding persons who might have been in distress. The agents ended up apprehending 36 adult Mexican nationals who had swum around the border barrier, including 13 people who were pulled from the water by the U.S. Coast Guard.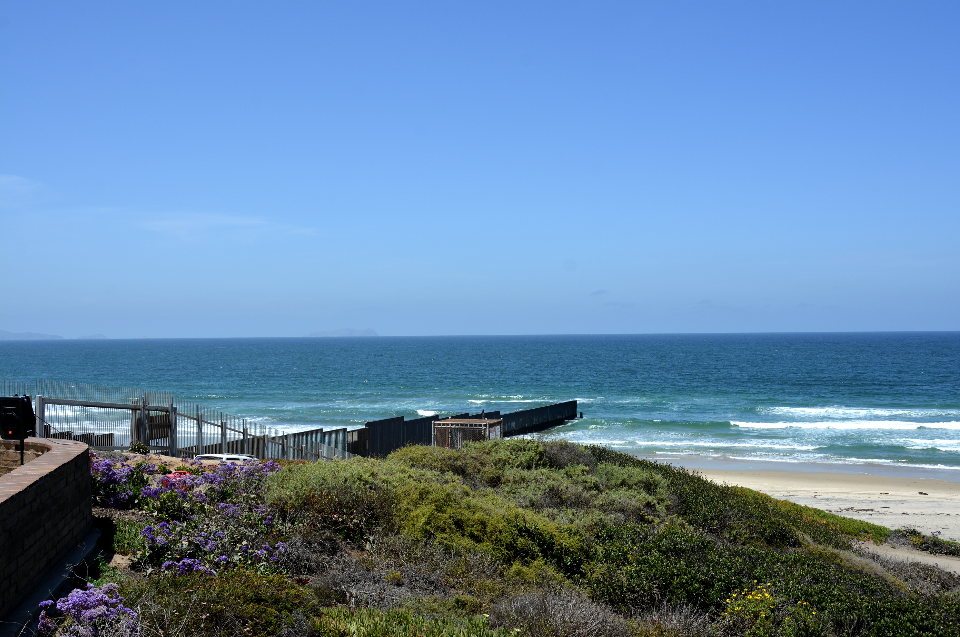 All 36 individuals were taken into custody and transported to a nearby Border Patrol station for processing, the agency said. It wasn't clear whether there were others who went missing or managed to return to Mexico.
The incident is linked to trafficking groups that take advantage of migrants, according to Aaron Heitke, the chief patrol agent of the San Diego Sector, which covers the western half of California's border with Mexico.
"This is yet another example of the ruthless tactics smuggling organizations use to bolster their power and profits," said Heitke. "We will work tirelessly to pursue and bring to justice those responsible for this tragedy."
Meanwhile, Homeland Security Secretary Alejandro Mayorkas on Friday issued a memo repealing the Trump-era Migrant Protection Protocols (MPP), which requires people seeking asylum at the southern border to wait in Mexico for their claims to be heard, even after admitting that the policy "likely" helped reduce illegal border crossings.
In the memo, Mayorkas said that while his department is still complying with a court order that the MPP must be reinstated after Texas and Missouri sued, he has conducted an analysis and determined that the protocol "should be terminated."
"In reaching this conclusion, I recognize that MPP likely contributed to reduced migratory flows. But it did so by imposing substantial and unjustifiable human costs on the individuals who were exposed to harm while waiting in Mexico," he said. "The Biden-Harris Administration, by contrast, is pursuing a series of policies that disincentivize irregular migration while incentivizing safe, orderly, and humane pathways."