A woman has died after eating a $100 per head meal with potentially poisonous mushrooms at a Michelin-starred restaurant in Spain as she celebrated her husband's birthday.
The Riff Restaurant in Valencia has been closed while local authorities investigate the death of 46-year-old María Jesús Fernández Calvo, along with 19 customers who also fell ill reported local media. 
Calvo ordered a dish of rice and Morchella fungi, sometimes known as morel mushrooms on Feb. 16, as she celebrated her husband's birthday along with their 12-year-old son.
Morel mushrooms are toxic unless they are properly cooked.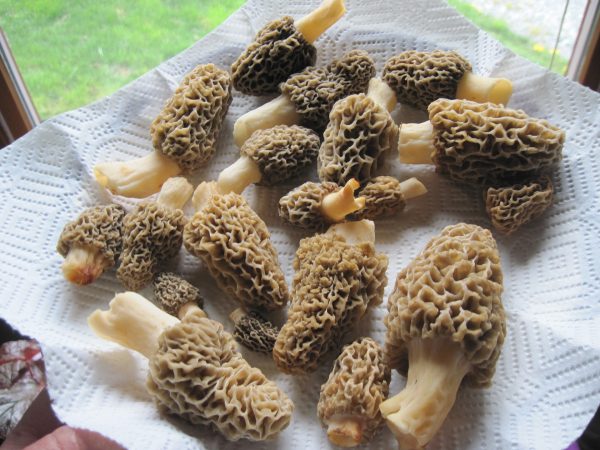 Calvo died the following morning after bouts of vomiting and diarrhea. Local authorities said that cause of death is currently unknown—an autopsy should reveal whether she died of poisoning or asphyxiation from particles of vomit in her lungs.
Her funeral took place three days later, on Feb. 20.
"We will have to wait … before we can determine whether it was the ingestion of a food that directly caused her death, or whether it prompted a state that led to this fatal outcome," said regional health chief Ana Barceló on Wednesday, reported the Telegraph. 
Samples have been sent to the National Institute of Toxicology.
The family had opted for a special taster menu of Mediterranean-inspired dishes, including one with the morel mushrooms, Morchella esculenta, which is a delicacy in France.
Beware The 'False Morel'
The mushrooms are poisonous if eaten raw, but are rendered harmless through cooking.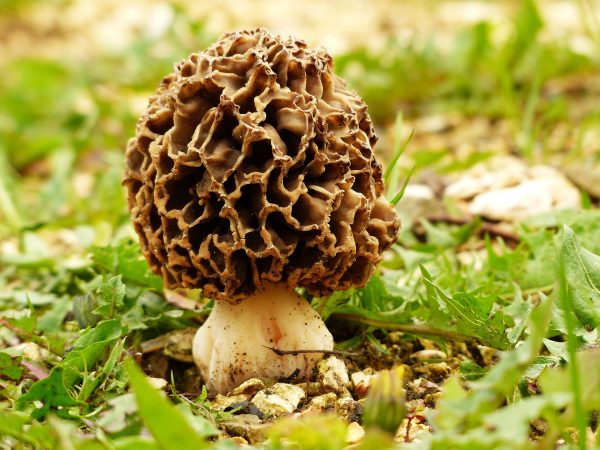 To make matters worse, "true morels" have an even more deadly sibling—"false morels"—which look similar to the untrained eye.
False morels are a delicacy in Nordic countries but require more extensive preparation to strip them of their powerful hydrazine toxin.
According to an earlier report by El Espanol, 10 people who opted for that menu also suffered from mild symptoms of poisoning.
Chef Bernd Knöller expressed his "deep sorrow" for the death of Calvo, reported the Telegraph.
Esta leonesa, afincada en Valencia, acudió al restaurante para celebrar el 44 aniversario de su marido junto a él y su hijo.

由 El Español 发布于 2019年2月19日周二
In a statement, Knöller said he decided to close the restaurant until the causes of the food poisoning were known.
"I have offered my complete cooperation to the Valencian health authority from the very start in order to clear up the facts, with the hope that we can establish the causes as soon as possible," he said.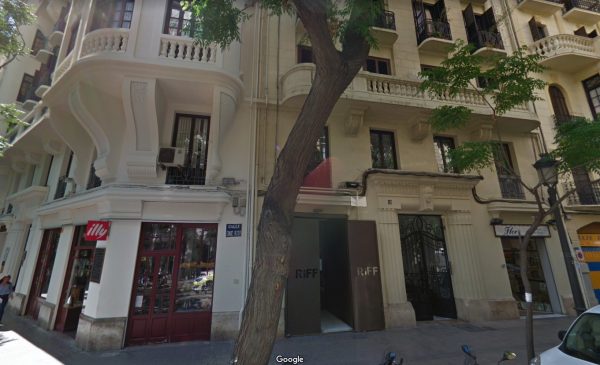 The family chose a menu option that costs 85 euros (about $100) per head, reported the Telegraph, that comprises seven dishes, including boletus, pig's ear, and rice dishes with seasonal fungi.
According to information on the RiFF restaurant website opened RiFF in 2001.
The Michelin guide describes the restaurant, which opened in 2001, as having  "innovative cuisine … based around the highest quality, seasonal, local product."
The restaurant passed an inspection when health officials arrived for an inspection on Monday, according to local media reports.
Last year, 11 people died in Iran, and 800 people were poisoned after eating toxic wild mushrooms across 10 provinces.
The mushrooms looked similar to edible ones but contained a poison for which no treatment is known. At least two needed liver transplants.
Mushroom toxins typically attack the liver. In 2017, three Californians required liver transplants, including an 18-month-old girl, with 14 people poisoned by eating "death cap," mushrooms that year.
Death cap mushrooms account for nine out of 10 deaths from mushroom poisoning.