MILWAUKEE—Authorities have charged a 30-year-old Cudahy woman with reckless homicide after her 14-day-old baby died from a dose of methadone.
WITI-TV reports that Amanda-Linn Tanski told investigators she had been receiving prescribed methadone treatments and was told by a doctor she could breastfeed her child. Methadone is a narcotic that's used to treat opioid addiction.
Cudahy woman accused in death of 14-day old baby; child allegedly given 'lethal dose of methadone' https://t.co/d26uIx2OE8 pic.twitter.com/0G0ZUjoQmd

— FOX6 News (@fox6now) 2 februari 2019
The Milwaukee County medical examiner stated in the complaint that "the lethal amount of methadone in the baby's system could not have been delivered via breastfeeding."
Police said they received a 911 call from the child's father about 2 a.m. on Dec. 19, after he noticed the baby was limp and did not appear to be breathing. Paramedics attempted live-saving measures before the child was pronounced dead about 3 a.m.
Read Next:
Woman Killed Newborn Baby Before Hiding Him, Gets Only 1 Year in Switzerland: Reports
A woman who gave birth at home to twins and later killed one of them was jailed for just one year in Switzerland, according to reports.
The Mirror reported that a Serbian woman, named only as Jelica S., was living in Lucerne when she gave birth in 2015. Photos of the woman published online already blurred her face.
After the two were born, she is accused of killing one of the boys and neglected the other one before hiding both from her family.
Woman Killed Her Newborn Twins, Bashed One Baby's Head Against a Wall Then Hid Bodies

由 LifeNews.com 发布于 2019年2月1日周五
The report said she hid one in a laundry basket in the kitchen and hid the other inside a giant teddy bear.
The woman said, "I did not know how a child is born. I filled the bathtub when it started," according to the report.
She said, "I do not remember today how I did it. I just remember lying in the bathtub and looking on the internet for what to do."
She said she delivered one of the babies herself but "was scared because he (the baby) did not scream properly."
The woman then admitted to killing one before hiding the baby in a teddy bear.
In court, she said, "I just put him there. I do not know what went on in my head."
Jelica then delivered the second one about 31 hours later in the bath. The child was reportedly stillborn.
However, the court found that the child died through her negligence, the report said.
An expert said that if she had gone to the hospital after the first birth, the second child may have survived.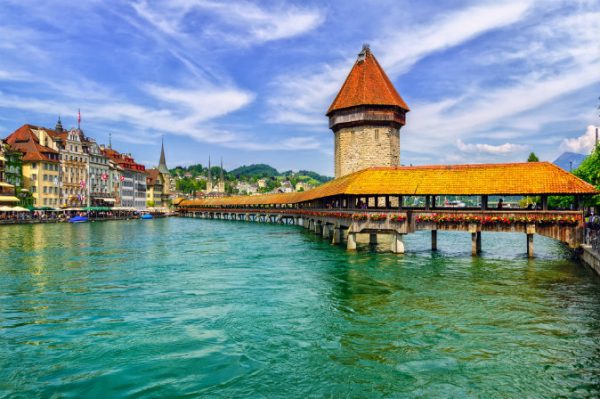 Prosecutors said the mother should have been jailed for eight years.
"The accused has two faces. She seems naive. In truth, she is tough and calculating," a prosecutor said. The court "estimates the factual culpability to the crime to be very high," but it said that it "subjectively was an emergency situation," the judge said in the verdict, according to the report.
However, she got only 12 months in prison and another 22-month suspended sentence, reports said.
After the story went viral on Facebook, a number of people thought the 12-month prison term was ludicrous.
"The people who sentence her to one year should go to prison," said one person.
"Only one year? She has murdered two lives!" added another.
Another wrote: "Double homicide one year does not add up to justice."
Options?
A number of countries have programs and laws to help mothers who might abandon their babies, or worse.
In the United States, safe haven laws allow mothers who are in crisis to leave their newborns in a safe environment, including at a fire station or hospital.
This week, in San Bernardino County, California, a mother surrendered her newborn twins to a fire station under the state's safe haven law.
"This is exactly why the Safe Surrender program was created," Fire Chief Mark Hartwig was quoted by Fox17 as saying.
"This young mother did the right thing by bringing her babies to the fire station. Regardless of your circumstances, the Safe Surrender program is a viable and loving option—no questions asked," Hartwig said.
"This young mother did the right thing by bringing her babies to the fire station. Regardless of your circumstances, the Safe Surrender program is a viable and loving option – no questions asked."
Other countries also have baby drop boxes that allow women to give up their babies.
The boxes are designed to keep the child warm and comfortable and are equipped with an alert to tell officials the child is inside.
The Epoch Times reporter Jack Phillips contributed to this report.