Two women who were charged in the connection with the disappearance and death of Texas baby have been targeted by other inmates at the Bexar County Jail in San Antonio.
Angie Torres, 45, was attacked by three inmates while using the bathroom on Jan. 9, KSAT reported.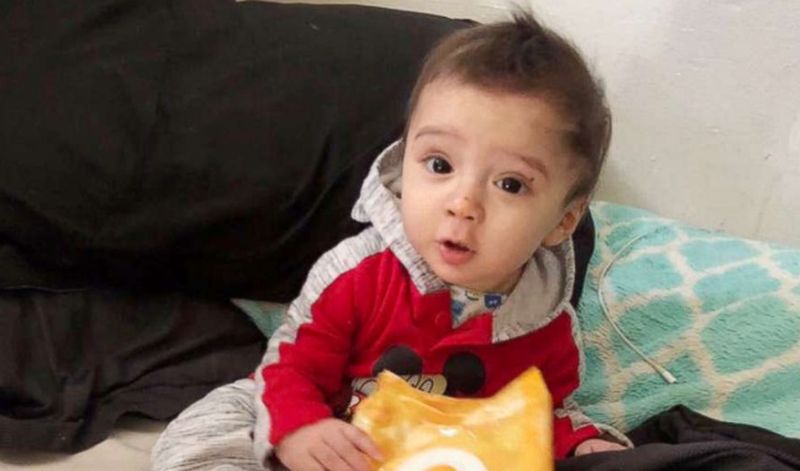 Beatrice Sampayo, the grandmother of King Jay Davila—the boy who died—was also charged in connection with the case. Sampayo was spat on by another inmate in jail, and she didn't opt to press charges against the other prisoner, according to officials.
Sampayo and Torres have both been placed under protective custody, and the three inmates who attacked Torres are under criminal investigation for the beating but haven't been charged yet, said police.
JUST IN: Authorities confirm two of three people charged in baby King Jay's disappearance have been targets of aggression in recent days. The Sheriff's Office confirms Angie Torres was attacked by 3 inmates.
The extent of Torres' injuries is not clear, KSAT reported.
King Jay's father, Christopher Davila, was charged with injury to a child causing serious bodily injury, felon in possession of a firearm, and possession with the intent to deliver a controlled substance.
Torres was taken into police custody on an unrelated robbery charge, but she was later identified by San Antonio police last week as having helped Christopher Davila stage a fake kidnapping to cover up King Jay's death, KSAT reported. Sampayo, the mother of Christopher Davila, was also charged in connection with the case.
According to the San Antonio Current, Torres is the cousin of Davila.
Davila is being held on $1.25 million bail, Torres is being held on $300,000 bail, and Sampayo is being held on $250,000 bail.
BREAKING: San Antonio police have found the body of a baby believed to be missing 8-month-old King Jay Davila after his father took investigators to an open field near his neighborhood.
Details of the Case
Officials have said Davila led authorities to a site where he allegedly buried King Jay, who was sealed inside a backpack.
A relative told investigators that Davila "severely injured" the child, but more details were not released in news outlets.
Davila, 34, allegedly told police he was playing video games on Jan. 3 while King Jay sat inside a car seat on a bed in his room.
At one point, the car seat fell over and sent the child to the floor, according to MySanAntonio. He claimed that the boy may have hit his head on a dresser, according to an affidavit for his arrest, which was cited by ABC News.

However, instead of getting medical attention for the infant, he waited several hours before checking on King Jay before discovering the child died, officials said.
"We have statements from multiple witnesses that lead us to believe that King Jay is deceased," McManus said Jan. 10. "We charged [Davila, Sampayo and Torres] with tampering with evidence because we believe that they participated in staging the kidnapping to hide King Jay's body so we couldn't find it to determine what happened to him."
Davila then allegedly said he "panicked and tried to" keep his son awake "and was afraid to call 911," the arrest affidavit stated.
Jasmine Gonzalez, the child's mother, is also under investigation.
"Every parent out there, everyone understands, 'How can someone do that to a child?'" McManus said on Jan. 10, ABC reported.
"This kidnapping was used as a ruse to cover up what we believe early on was foul play. What other purpose would you fake a kidnapping other than to hide something?"