Singer Chris Brown was sued by a woman who claimed that she was sexually assaulted in his Los Angeles home.
The woman, who went by the name Jane Doe in court documents obtained by People magazine, said that the singer held a party at a recording studio in February 2017. His friend, Lowell Grissom Jr., also known as Young Lo, as well as an unnamed woman, are accused of forcibly holding her down and sexually assaulting her.
She's now suing the three for battery, assault, sexual battery, and other charges, People magazine reported.
"In another era, we might have called this a shakedown," the singer's lawyer, Mark Geragos, said of the lawsuit, TMZ reported.
He said, "None of these allegations are true. Nobody has done anything with this… there's no case here. Chris is a target."
Geragos said that the woman's lawyer, Gloria Allred, sought $17 million in damages.
"This is one of the most horrific cases involving alleged sexual assaults that I have ever seen," Allred said, adding that her client was "severely traumatized," The New York Times reported.
Allred also responded to Geragos's claims that she wanted $17 million. Allred said, "I never made a demand for any amount of compensation whatsoever, let alone a demand for $17 million."
The Los Angeles Police Department has opened an investigation into the matter, according to a spokesperson.
In the court documents, Jane Doe alleged that she arrived at Brown's house, and he gave the group drugs and alcohol, including marijuana, cocaine, and MDMA.
Brown, she claimed, handed her and other women at the party a "clear pill filled with white powder," NPR reported. He then told them to "have a good time."
The woman said that she didn't consume the pill and hoped to be left alone. She was also intimidated by Brown and Grissom who were allegedly carrying several guns. She added that her phone was confiscated when she arrived at the party, NPR reported.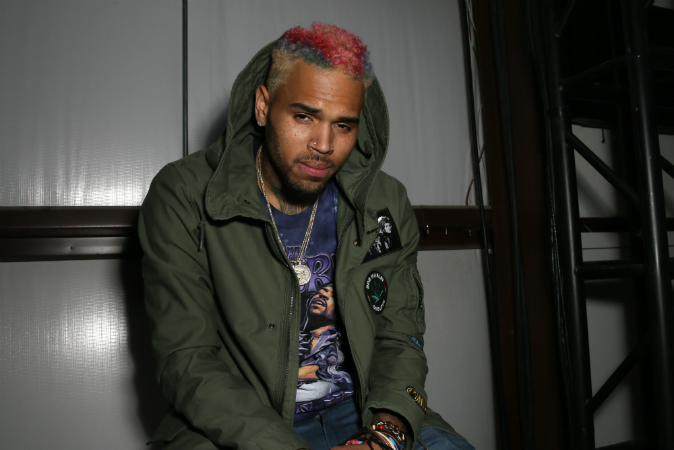 Then, she claims, she was lured to Brown's house under the notion that she would get her phone back. Brown then allegedly told Grissom to block a bedroom door before the assault took place, the Times reported. Grissom, she said, raped her before returning her phone and allowing her to leave the home.
In August 2016, in a separate case, Brown was arrested and charged with assault with a deadly weapon after an hourslong standoff with Los Angeles police. Last year, Brown's ex-girlfriend Karrueche Tran was granted a five-year-long restraining order against him, saying that he had threatened her. In 2009, he was convicted of a felony assault on then-girlfriend Rihanna, the singer.
Recommended video:
"I Was a Communist Slave"