A Missouri woman was charged with the death of her husband after an autopsy revealed that he died of poisoning.
Amy Murray, 40, was charged with first-degree murder in the death of her husband, Joshua Murray, who was found dead in a fire at the couple's home in Miller County on Dec. 11, 2018.
Authorities determined that the fire was started on purpose.
Cellphone records obtained by detectives showed that Murray was at the house 30 minutes before the fire was reported to 911, and she later told investigators that she'd left with her 11-year-old son and two dogs.
According to documents from the Miller County Sheriff's Department obtained by the Jefferson City News-Tribune, Amy Murray worked as a nurse at the Jefferson City Correctional Center. While at work, she started an affair with an inmate.
Recordings of phone conversations revealed that Murray told the inmate, Eugene Claypool, that she wanted to divorce her husband.
She later told him that they could get married because her husband was dead and "out of the picture," according to KCRG. Other conversations touched on hiring Claypool an attorney so he could potentially get released from prison. Claypool is serving a life sentence for second-degree murder.
Autopsy results from Joshua Murray showed that he died prior to the fire starting and that he likely died of poisoning from ethylene glycol, often used as antifreeze, according to a probable cause document obtained by KCRG.
Amy Murray is being held at the Miller County Adult Detention Center on a $750,000 bond.
NEW: A 41-year-old woman was charged, accused of poisoning her husband with antifreeze and setting his bed on fire so she could marry a prisoner convicted of murder. https://t.co/PtlMFtdfV5 pic.twitter.com/iQz9GrYywz

— KRCG 13 (@KRCG13) February 8, 2019
Woman Tried to Kill Husband With Antifreeze: Prosecutors
A New York woman also attempted to kill her husband by spiking drinks with antifreeze, prosecutors said.
Renee Burke, 40, even used her 8-year-old daughter in some of the attempts, according to a seven-count indictment filed against the Long Island woman on Jan. 3.
Burke and her husband Matthew were going through a bitter divorce, and a judge awarded him custody of their children while limiting her visitation rights, prosecutors said. After the decision, Burke allegedly used her phone to search the Internet for "what liquids from cars can kill a human" and "antifreeze with alcohol," according to the New York Daily News. On Sept. 6, 2018, she spiked a bottle of wine with antifreeze.
Matthew Burke drank some of the wine from a glass but spat it out and dumped the rest of the bottle because it smelled and tasted strange, Suffolk County Assistant District Attorney Nicholas Santomartino said in court.
Soon after, the couple's 4-year-old son Tristan told his babysitter that "mommy poured Prestone into daddy's wine."
When he drank Pepsi that seemed to be spiked on Sept. 10, he had his brother set up security cameras.
Video footage from the cameras showed Renee Burke on Sept. 12 pouring a pink liquid from two baby bottles into a bottle of wine with the help of her daughter Isabella.
"You see her in the video try to poison him. You see her wiping her fingerprints off the bottle, off the corkscrew, off the cabinets," Stafford told Daily News.
Burke was charged with second-degree attempted murder, second-degree attempted assault, second-degree burglary and two counts of endangering the welfare of a child. She pleaded not guilty to the charges.
After her arrest in September 2018, Burke claimed that she hadn't doctored any drinks. She later said she'd add water, then said she'd added fruit juice.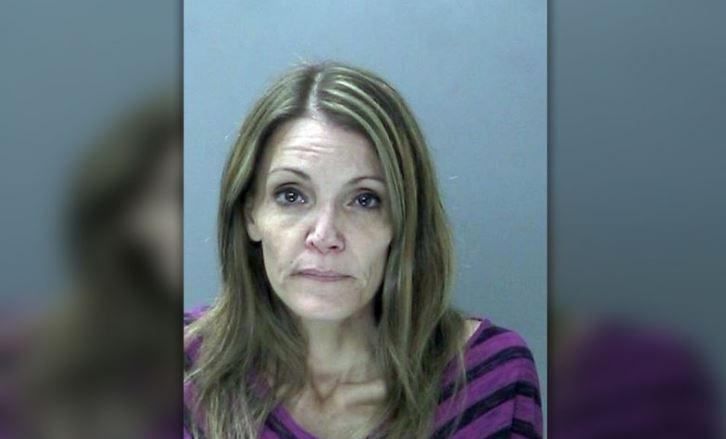 Antifreeze Can Kill
According to the U.S. National Library of Medicine, antifreeze contains three poisonous ingredients, ethylene glycol, propylene glycol, and methanol.
"For ethylene glycol: Death may occur within the first 24 hours. If the patient survives, there may be little or no urine output for several weeks before the kidneys recover. Any brain damage may be permanent. Vision loss or blindness may also be permanent," it stated.
"For methanol: Methanol is extremely toxic. As little as 2 tablespoons (1 ounce or 30 milliliters) can kill a child, and 4 to 16 tablespoons (2 to 8 ounces or 60 to 240 milliliters) can be deadly for an adult. The outcome depends on how much was swallowed and how soon appropriate care was given."
"Permanent damage to the nervous system may occur. This can cause blindness, decreased mental functioning, and a condition similar to Parkinson disease."
From NTD News