A woman accused of stalking a man by sending him more than 159,000 text messages—including death threats—said she wants her case to go to trial because she believes the jury would find her innocent and order them to get married.
Jacqueline Claire Ades, 33, was accused of bombarding an Arizona man with thousands of text messages over the course of 10 months and breaking into his home. She began stalking him after a single date that was arranged on the millionaire matchmaking app Luxy. She has pleaded not guilty to charges of stalking and criminal trespassing.
Ades told The Arizona Republic during an interview at Maricopa County's Estrella Jail, where she has been held since May 2018 without bond, that she couldn't believe her actions had placed her in prison.
"I just think it's ridiculous," Ades told the news website. "I can't believe that it turned into this. I can't believe that I'm actually in jail over some text messages."
According to a police report (pdf), the nature of the text messages were threatening, and some of them were death threats.
"U do whatever you have to do to get here … but don't ever try to leave me … I'll kill you … I don't want to be a murderer!!!" one message read.
"Oh what would I do w ur blood! … Id wanna bathe in it," another read.
Ades insisted that her threats against the man, who was not identified in the police report, were not to be taken seriously as she would never act on them. She said the man continued to respond to her texts for three months, but stopped contacting her after she started making the threats.
She said she lashed out against the man following a fight with her mother.
"I said, 'If I had a perverted imagination, what would I think?'" Ades told the news website. "And then I wrote all these weird things. Just, like, I was literally playing with my imagination and it turned out that that scared him."
Her attorney, Matthew Leathers, requested a hearing in January to evaluate Ade's mental competency. Leather told the news website that she was subsequently found mentally incompetent by two of the three mental-health professionals, who also found her condition restorable.
He said her trial was subsequently delayed for at least 60 days as psychologists tried to restore her to competency so that she could assist in her own defense.
Leathers added that Ades could have been released months ago if she had accepted a plea deal, but his client was not willing to accept a 10-year probation and restriction from contacting the man she was obsessed with.
Moreover, Ades said she didn't take the plea deal because she is certain jurors would find her not guilty and even order her and the man to marry.
"They're going to say, 'You're not guilty and on top of it we, like, demand that you two get married,'" Ades told The Republic.
She also added that if she was convicted, she would be fine with the prison time, adding that she would move back to Florida and train to become a Pilates instructor after she is released. Moreover, she said she would not contact the man again as she believes he would reach out to her on his own, the news website reported.
Also during the interview, Ades also claimed that she was previously abducted by Walt Disney.
"Does that sound crazy?" Ades said. "It sounds like I'm crazy. My mom says, 'They're going to put you back in Rule 11 court if you go around telling people.' But this is a true story—I'm not lying."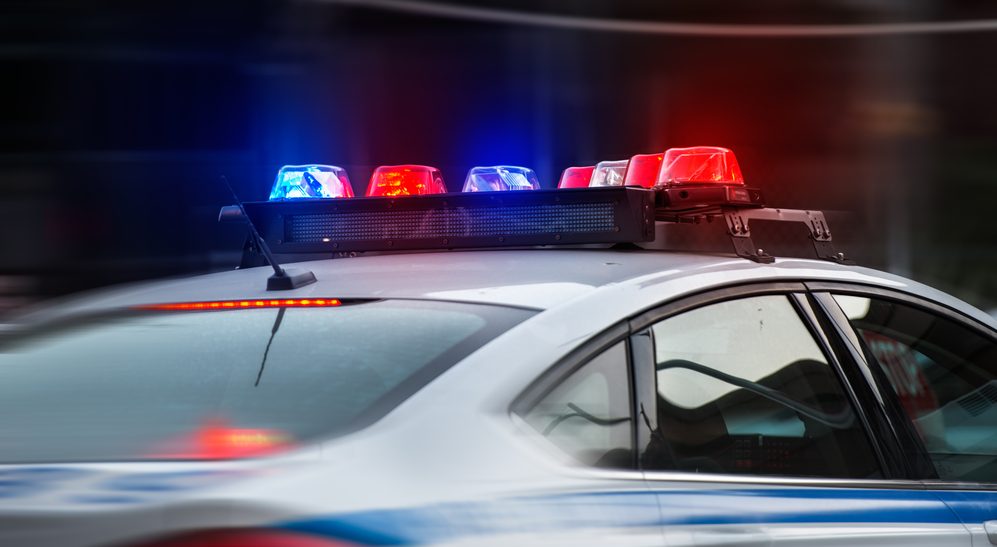 Her Arrest
Police said Ade was initially arrested on April 8, 2018, after she entered the man's home when he was not home. After a search, police located a large butcher knife on the passenger seat of her car. She was eventually released from custody but failed to appear in court for that matter.
Later that month, the man contacted authorities to tell them that Ades had been stalking and harassing him, sending 500 text messages a day including multiple death threats, after they went out for a date, according to a police report.
Then in May, the victim called authorities again after Ades showed up at his workplace looking for him and stating that she was his wife. She was escorted out of the building by police.
Ades was subsequently arrested at her residence on May 8, 2018, and taken to Paradise Valley police station for questioning.
She told police that she sends the victim text messages all day but he never responds. She also explained that she threatened the victim because "she was scared that he called the police on her," adding that she "did not want to hurt [the] victim because she loved him and that she threatened him because she did not want him to leave."
"Defendant stated that she knew her statements were crazy and that she would return to Florida when released," the probable cause statement said.
Her next mental health hearing is scheduled for May 21, according to jail records.