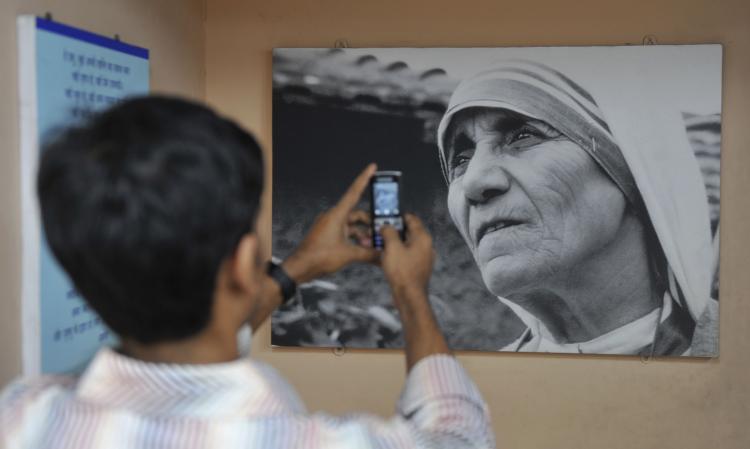 Does a part of us transform for the better after observing extraordinary acts of goodness? A University of British Columbia researcher thinks so.
In a new study published in the Journal of Personality and Social Psychology, Dr. Karl Aquino and his team found that after witnessing exceptionally altruistic acts, people are more likely to perform charitably themselves.
"It produces these kinds of changes in their thinking," he told The Epoch Times, adding that witnessing good deeds also prompts people to take stock of their own lives and ponder whether they could be better people.
"They have some sort of emotional reaction—they're inspired, they feel somewhat awed by the behavior, they may get severe physiological reactions. A lot of these changes can then lead them to try to do good things for others."
The study found that most people could recall a time when they had personally witnessed an act of goodness, which had influenced their emotions, thoughts, and behavior in life.
"This finding tells us that it is not only the evil that men and women do that survives them, but sometimes also the good," the study concluded.
The UBC team conducted a series of tests that exposed individuals to phenomenal acts of compassion in news articles, music videos, and stories. They found a positive relationship between a subject experiencing "moral elevation" and the likelihood that he or she would donate the $15 received for participating in the study.
But there were conditions to this positive reaction, and it depended on the individuals' predisposition for identifying with morality. In other words, if you don't already have a moral sense, witnessing these acts may affect you only slightly, or not at all.
"For some of us, being a moral person is a much more important identity than for other people. And we find that these people are the ones who tend to react more strongly to these virtuous acts […] but for some people they're much less sensitive to it," says Aquino.
The study of moral elevation as referred to by the researchers was pioneered by Dr. Jonathan Haidt. He put forth a theory that there are five fundamental moral values shared by most cultures and individuals that are accepted to varying degrees. These values are caring for others, protecting them from harm; having a sense of fairness, justice, treating others equally; being loyal to your group, family, and nation; having respect for tradition and legitimate authority; and purity—avoiding disgusting things, foods, and actions.
Haidt was even able to determine the differences in moral code between people who identified themselves as politically liberal and those who identified themselves as conservative. He found that liberals valued caring and fairness significantly above loyalty, respect, and purity. Self-identified conservatives placed importance on all five values more equally, but valued fairness the lowest. Liberals, by contrast, valued purity the lowest. These findings were similar across countries and cultures.
Aquino hopes that the results of his study will influence media practices. He believes that rather than focusing on negative, sensational situations, coverage of human goodness would be more likely to produce a positive societal shift.
"A lot of the media, when they try to get people to do good, they focus on highlighting the suffering others are experiencing or terrible things people are experiencing," he says.
"So we suggest an alternative technique may be to highlight examples of extraordinary goodness. They're rare by definition; they don't happen every day. But if we could identify these and make them much more prominent, then it could get people to think differently about their lives and about others, which may influence them to do good."
Aquino hopes to do further research that would track how long the effects of moral elevation last after the initial inspiration.