A witness recalled the harrowing moment that divers pulled billionaire Chris Cline's body from a crashed helicopter off the coast of the Bahamas.
It "didn't get very high," Mathien McIntosh, who worked for Cline, was quoted by the New York Post as saying. "It went up and in about five it just 'boop.' The light just disappeared and it was a loud crash. It was a loud bang in the water."
He and his brother-in-law "jumped in our boats and we went searching" at around 2:30 a.m.
"So we called back to the island and they said, 'No, no, no. The chopper is back in the States.' So, I said OK, fine," he said.
Reports: North Palm Beach coal magnate, six others killed in helicopter crash https://t.co/6kiw3CJ6Hj pic.twitter.com/FIsjLznNyA

— WPBF 25 News (@WPBF25News) July 5, 2019
However, about 12 hours later, on July 4, Cline's aircraft, which was heading from the Bahamas to Fort Lauderdale, Florida, was reported missing.
McIntosh said he was searching for the wreck when it was found.
"Everybody just was in a daze. Man, it was just tears, you know? It was just tears," he said. "Mr. Cline actually…was one of the first ones that came out" of the water, he added.
"Just then, a kid came out. It was four kids and they were about 19 to 21 years of age, kids in their prime. They had just graduated from college and came home to have fun and then boom; here today and gone tomorrow," he recalled.
According to the Post, local McGarrett Russell, whose son was diving to reach the wreck, said the victims were still strapped in their seats of the submerged helicopter. He said the pilot's hands were still on the controls.
Cline, 61, was on board a 2008 model helicopter to transport his 22-year-old daughter, Kameron, to Fort Lauderdale due to a medical emergency, WPBF reported.
Also killed was Brittney Searson, her 21-year-old friend.
"Kameron and Brittney were remembered by teachers as best friends who remained close after graduating (in 2015) and going on to college together at Louisiana State University," The Benjamin School of Louisiana State University said in a statement.
Jillian Clark, another LSU graduate, also died in the wreck.
"Kameron, Jillian and Brittney were all May 2019 graduates and had such bright futures ahead of them," LSU said in a statement, according to WPBF. "Our deepest sympathies go out to the family and friends of everyone affected. This is a sad day for all of us."
The report said that Delaney Wykle, 22, also died. A mechanic and pilot, David Jude, died in the crash as well.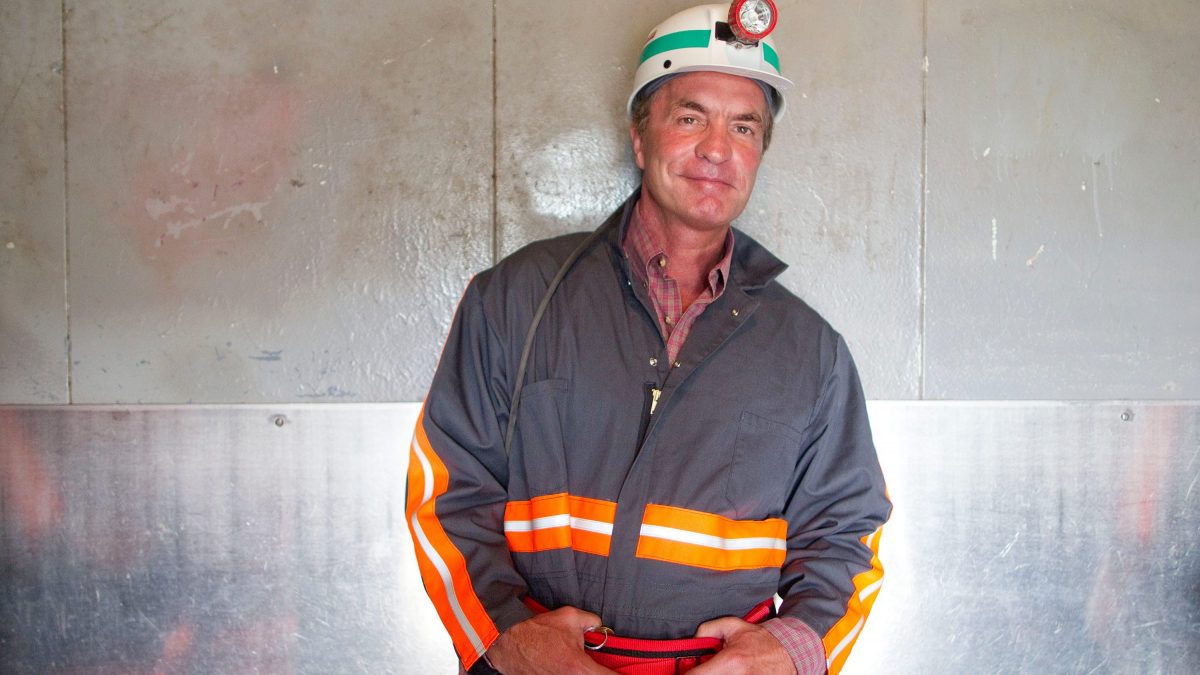 "We are all so deeply saddened to announce the deaths of our beloved father Chris and our sister Kameron," Cline's family said in a statement Friday. "This loss will be felt by all those who had the privilege of having known them. Chris was one of West Virginia's strongest sons, an American original, full of grit, integrity, intelligence and humor, a testament that our hopes and dreams are achievable when we believe and commit ourselves to action. Our sister, Kameron was a bright light to all who knew her, loving, smart, compassionate and full of joy and enthusiasm for life and other people."
West Virginia Gov. Jim Justice mourned Cline's loss, first in a tweet he sent out Thursday in which he noted that his and Cline's families had been very close for years, according to The Associated Press.
"Today we lost a WV superstar and I lost a very close friend," Justice wrote in the tweet. "Chris Cline built an empire and on every occasion was always there to give. What a wonderful, loving, and giving man."
The Associated Press contributed to this report.