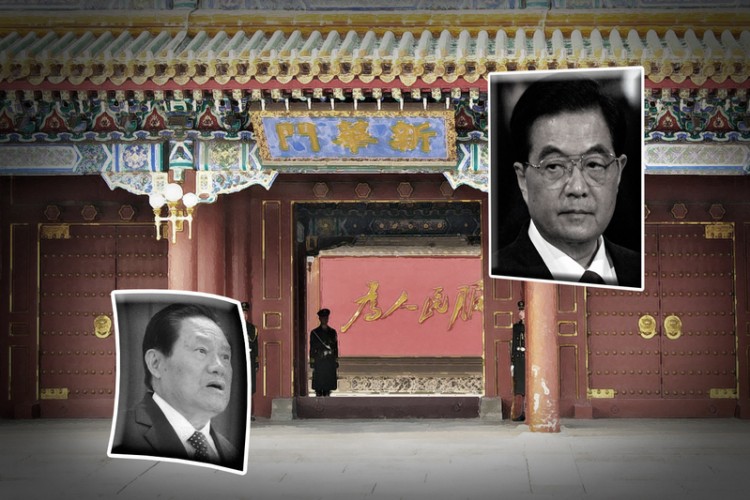 News Analysis
The announcement from human rights advocate Chen Guangcheng that an investigation will be conducted into the abuses he suffered at the hands of local security officials has political significance at the highest levels of the Communist Party.
Chen said in an interview with The Associated Press on Monday that he had been visited four times by an official, who took a statement from him last Thursday. AP said the official was from "a central government bureau that handles citizens' complaints," indicating that he is not part of Zhou Yongkang's security apparatus, and would be acting under the ultimate orders of Party leader Hu Jintao.
"After he took my statement, he said they would launch an investigation as long as there are facts," Chen said in an interview with AP. "If there are facts about the illegal actions, then the issue definitely would be openly addressed," Chen said the official told him.
While the hint of an investigation ostensibly shows the unprecedented occurrence of the communist leadership responding to the demands of a persecuted activist, the timing also aligns with insider leaks to The Epoch Times that Zhou Yongkang, the security czar who ultimately oversaw the treatment of Chen, is under renewed pressure from the incumbent leadership.
A source said that Hu Jintao has ordered the Central Commission for Discipline Inspection to speed up and place importance on its investigation of Zhou Yongkang, for improper use of state funds and violations of Chinese law.
Zhou is being "internally controlled" and his movements are being restricted, the source in Beijing told The Epoch Times.
Rumors have persisted since March—published by Western press and shared among those close to the circles of power in Beijing—that Zhou is under some form of control. He no longer has power over the 1.5 million strong People's Armed Police (PAP), the source said.
Zhou is a member of the nine-member Standing Committee of the Politburo, the highest organ of power in the regime, and he controls all of China's internal security forces. Rumors emerged in March that he had, along with the recently disgraced and ousted Bo Xilai, plotted a coup to thwart the rise of Xi Jinping and install Bo to the heart of power in China. 
Click www.ept.ms/ccp-crisis to read about the most recent developments in the ongoing power struggle within the Chinese communist regime. In this special topic, we provide readers with the necessary context to understand the situation. Get the RSS feed. Get the Timeline of Events. Who are the Major Players?

Currently, central Party leaders have made a point of ensuring that Zhou keeps up a relatively regular schedule of public appearances, mirroring Bo Xilai's treatment before he was suddenly and swiftly dispatched from his Party posts.
Recent events indicate that Zhou Yongkang still has the mettle to turn events in his favor, however, which may have given renewed impetus to Hu Jintao and Wen Jiabao's attempts to deal with him.
As head of the Political and Legislative Affairs Committee (PLAC), Zhou Yongkang oversees the vast security apparatus that coordinated the persecution of Chen Guangcheng, who is blind. Chen was first sent to jail for four years after he exposed the violence associated with the implementation of the one-child policy in Linyi, Shandong Province.
After he was released from jail in 2010, he was put under strict house arrest. During this time he and his family were also sometimes harassed and violently beaten by people they described as thugs, but who were actually local security officials.
After Chen's improbable escape on April 20, Zhou did not make things easy for leaders Hu Jintao and Wen Jiabao, nor for the Foreign Ministry officials involved in the negotiations with U.S. diplomats. Advocates and friends of Chen were seized, threatened, beaten, and put under house arrest in Beijing and elsewhere. Locally, security enforcers raided the houses of Chen's relatives, demanding information about how he escaped.
Chen was also given an ultimatum on May 2, when he first emerged from U.S. care: either he would come out that very day, or his wife would be sent back to their home in Shandong. Chen had already learned from his wife that local toughs had set up shop in his home, putting up an electric fence, installing seven cameras, and eating at his kitchen table.
After being released during the daytime, Chen reported at 9 p.m. from his hospital bed that he still had not received food. This was interpreted as another subtle form of intimidation directed by Zhou. American officials were later denied access to Chen. It all appeared to be a design by the security chief and his cohorts to strike fear into Chen and demonstrate who was in charge. U.S. officials were ultimately criticized for letting Chen go back to the Chinese, and criticism against the Chinese side often fell implicitly on Hu Jintao and Wen Jiabao.
With the reported investigation into Zhou, the situation could change quickly yet again.
"Zhou Yongkang is already a snapping turtle in a pot," the source said, using a Chinese idiom to indicate that Zhou is trapped. "We won't have to wait long for an official investigation to be announced."
The Epoch Times publishes in 35 countries and in 19 languages. Subscribe to our e-newsletter.