BRUSSELS—The Netherlands is set to stop promoting itself as a holiday destination and is even considering more drastic measures, including new taxes and closing down attractions, as it struggles to cope with a tourism boom.
Authorities in the country of 17 million people are mulling a new set of recommendations after a surge in the number of visitors has left Amsterdam badly overcrowded and its iconic windmills and tulip fields overrun.
In a report, the Netherlands Board of Tourism and Conventions (NBTC) warned that the "pressure on liveability" in and around many of the nation's most popular tourist hotspots is reaching unsustainable levels.
The Netherlands is a hugely popular destination for vacationers and day-trippers from neighboring countries including Germany, the UK, Belgium, and France.
However, pressure also being increased on the small country—which covers just 16,000 square miles and has one of the world's highest population densities—by a surge in visitors from North America and China.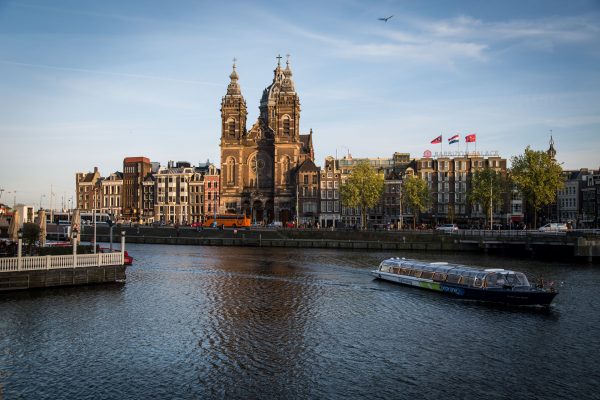 Official NBTC figures show visitor numbers from the United States are expected to increase by 6 percent this year, reaching 1,640,000. Meanwhile, there will be a by 5 percent growth in vacationers from China, who will number 350,000.
"So far, the Dutch government and the hospitality industry have mostly promoted the Netherlands in order to attract more visitors. We now know that more is not always better, definitely not everywhere," the tourism board said in its report. "Pressure on the liveability of our cities and iconic locations will increase due to increasing visitor numbers, while other parts of the Netherlands do not or insufficiently benefit from the opportunities and socio-economic boost tourism can offer.
Among the eye-catching proposals in the report designed to "discourage" overcrowding are a "tourist tax" to make visitors put more back into local communities and, in extreme circumstances, even closing down some attractions altogether.
"If certain groups cause trouble in a specific area and enforcement has insufficient effect, alternative measures will have to be taken. If all else fails, the attractions they are visiting may have to be closed down," the report added.
The proposal is a veiled reference to longstanding trouble in Amsterdam, which has become a popular destination for bachelor parties from countries such as the UK, resulting in an outbreak of anti-social behavior.
In April, the city's last remaining floating florist closed shop, with the owner blaming tourists who crowded around his boat to take selfies without buying anything for putting off genuine customers.
However, it's not just the Netherlands' best known city which is suffering due to an influx of too many tourists. The country's iconic tulip fields and windmills are also beginning to feel the strain.
Giethoorn, a village of 2,500 people, has become a picture for rural Dutch life, leading to a massive influx of tourists who explore its canals and take selfies outside its crowded sites.
Authorities in The Hague have even said that the huge rise in tourist numbers, which were at 18 million in 2018 and are expected to hit a massive 29 million by 2030, will mean the country will miss its EU climate targets.
A spokeswoman for the NBTC said a new strategy will be put in place to find a better "balance" between fatigued local inhabitants, the needs of businesses and the economy, and international visitors' thirst to see the country.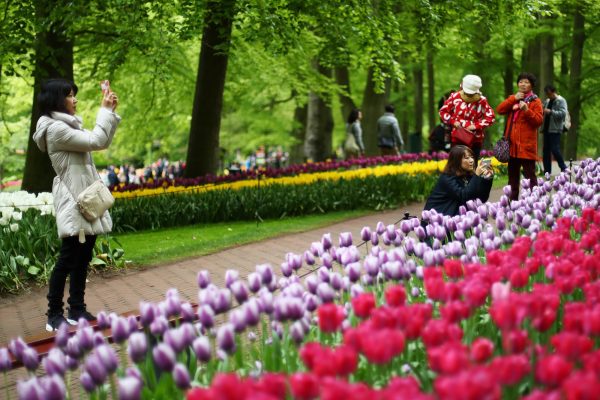 One plan is to encourage repeat visitors, such as those from Germany and the UK, to explore less well-known regions of the country rather than return to the same tourism hotspots.
"We still do promotion, but not promotions for our capital and the well-known regions. Of course, we are doing promotions for the regions which aren't so well known abroad," NBTC's spokeswoman said. "Of course when there's a tourist from the United States they will visit Amsterdam, like if I was a tourist in the United States I would visit New York, but if you're going often to the Netherlands then in general you're open to visiting other regions."
She added a major part of their vision is to create a balance between the interests of residents, visitors, and businesses.
"That's the problem at the moment in Amsterdam, there's not a balance, just like in Venice or Barcelona."