ATHENS—It's just like in the film "The Matrix": You can choose either the blue pill or the red pill.
That's how 34-year-old small business owner Dimitris Hatzipetrou describes making ethical choices in business.
"If you choose to go by the book, you can change your mind and take the other pill anytime you want. But once you choose the use of unlawful tactics to do business, you can never go back," said Hatzipetrou, who operates Le Petit Village, a small yet popular cafe in the heart of Athens.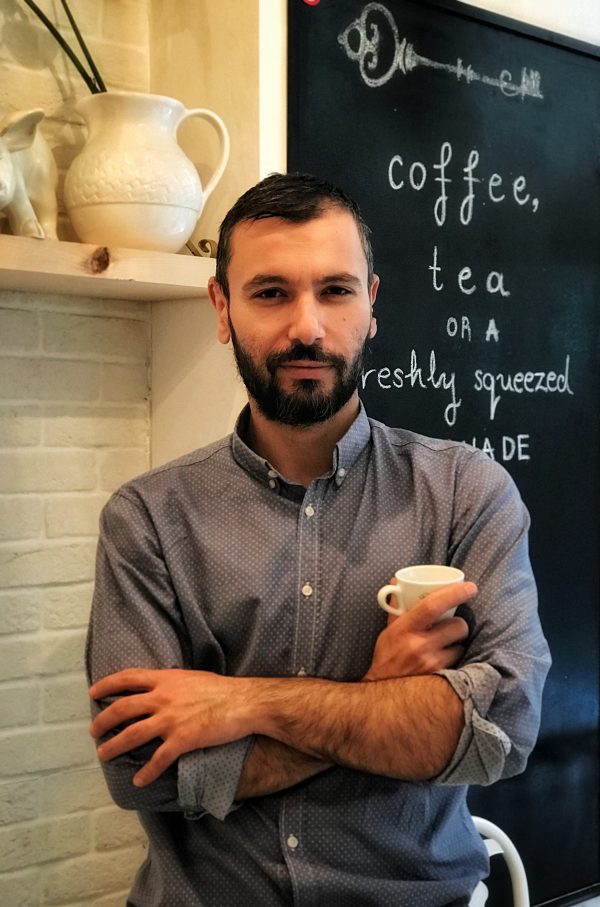 "It's like you are tasting a sweet drink that you don't want to stop drinking."
Hatzipetrou said he has never broken the law or avoided paying taxes himself. However, with the high taxes and fees that businesses are required to pay in "an unstable financial situation like this," he can see why many see cheating as their only option.
"Sometimes, I tend to believe that the Greek government lets businesses, or even individuals, cheat so they can blame them later and get them to pay the fine."
According to the research and policy institute didaNEOsis, tax evasion occurs more often in Greece than in other developed countries.
Earlier this month, the government launched an investigation into tax evasion among businesses operating on the islands in the Ionian Sea in the westernmost part of the country. The findings showed that more than 60 percent of businesses are involved in tax fraud, and over 80 percent are evading required payments to the social security administration of the Ministry of Labor.
In one case, in the island city of Zakynthos, a business that had officially shut down in 2011 was found to be continuing operation in private to avoid paying taxes and fees. On Kefalonia, 14 of the 25 catering businesses audited were found to be infringing the laws.  Further north, on the island of Corfu, eight of the nine businesses investigated weren't operating legally.
'Can't Afford It'
According to PricewaterhouseCoopers, tax rates in Greece are among the highest in Europe. There are many other fees that businesses are required to pay as well.
Business tax stands at 29 percent, and VAT, a consumption tax charged in Europe, is up to 24 percent, although Greek Prime Minister Alexis Tsipras said this month the rates will be lowered in phases.
On top of the taxes, businesses are required to pay thousands of euros in different fees and contributions, such as social security payments, charged to both companies and employees, and a 500 euro ($580) fee for owning a business in a city with a population of over 200,000.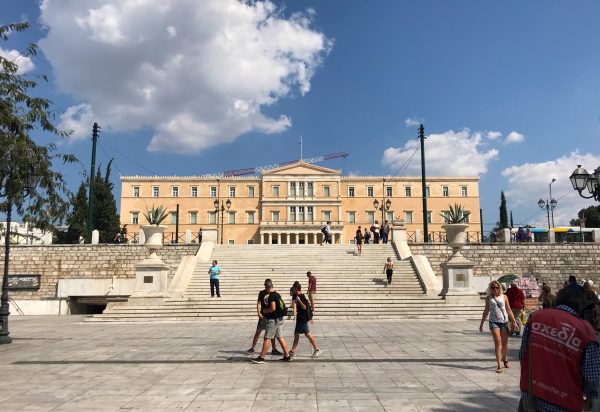 Greeks have to deal with high income and property taxes as well, all chipping away at the money that they can bring home at the end of the day.
Styliani Lamperi, a 29-year-old graphic designer, said she worked a full-time job as a graphic designer from 2010 to 2012, but her hiring was never made official so her employer could pay less to the government.
"She asked me if I wanted to get 100 euros more than the average pay, because she would rather give it to me than give double the amount in taxes," she recalled.
She was younger back then and needed the extra money more than the benefits, so she immediately said yes, and they shook hands. "No contracts, no benefits."
Lamperi said she understands why her employer made the offer. "I would be costly to them. … I can understand why a company would avoid hiring someone."
Elias, a 25-year-old journalist, who asked to keep his last name private, has been working for one of the few remaining Greek newspapers, and also as a freelance correspondent for UK newspapers. On paper, however, Elias has been unemployed since 2014.
"If I had walked the legal path, I would have registered a company and paid taxes. But, to be honest, I can't afford it," he said.
"I make 1,000 euros a month, which is 12,000 euros a year. Giving almost 70 percent of my income to the government is, simply put, suicidal. So, I choose to not abide by the law."