Three Wisconsin men pleaded guilty to charges linked to the killing of a mountain lion in January 2017.
Robert Peters, 53, and Steven Reindahl, 55, both of Turtle Lake, pleaded guilty in federal court on Dec. 12 of hindering a federal grand jury investigation by providing false testimony about the 2017 Montana mountain lion hunt.
The charge carries a sentence of up to six months in prison, up to five years of probation, and a fine of up to $50,000.
Another man, 31-year-old David Johnson of Barnes, pleaded guilty to shooting the mountain lion without a Montana hunting license.
He also admitted he transported the mountain lion with another man, 52-year-old Darren Johnson of Deer Park, from Montana to Wisconsin in violation of the Lacey Act, the Department of Justice said.
Each of the two charges carries maximum penalties of one year in prison, five years of probation, and a $100,000 fine.
Darren Johnson has not entered a plea and the charges against him are pending. He is not related to David Johnson.
Background
The Department of Justice prosecutors said that the four men were in Mosby, Montana, on Jan. 6, 2017, hunting mountain lions when they treed one.
Darren Johnson and Steve Reindahl had valid licenses to hunt mountain lions but the other two men did not; despite that, David Johnson killed the mountain lion using Darren Johnson's rifle and Darren Johnson took out his tag and tagged the lion.
Witness testimony indicated that Darren Johnson told the men that they needed to stick to the story that he killed the mountain lion. Several days after transporting the hide back to Wisconsin, he dropped it off at David Johnson's home.
Bob Peters and Steve Reindahl were served in late May with subpoenas to testify before a federal grand jury in Madison on June 21 regarding the 2017 hunt. Four days before the hearing, they met with the other two at Peters's home. At the meeting, Darren Johnson allegedly told everyone to stick to the story that he killed the mountain lion.
Peters and Reindahl appeared before the grand jury and lied, they later admitted. At some point after the hearing, they recanted their testimony and described how Johnson allegedly told everyone to lie and say he killed the mountain lion.
The sentencing hearings for Peters, Reindahl, and Johnson are scheduled for Feb. 26, 2019.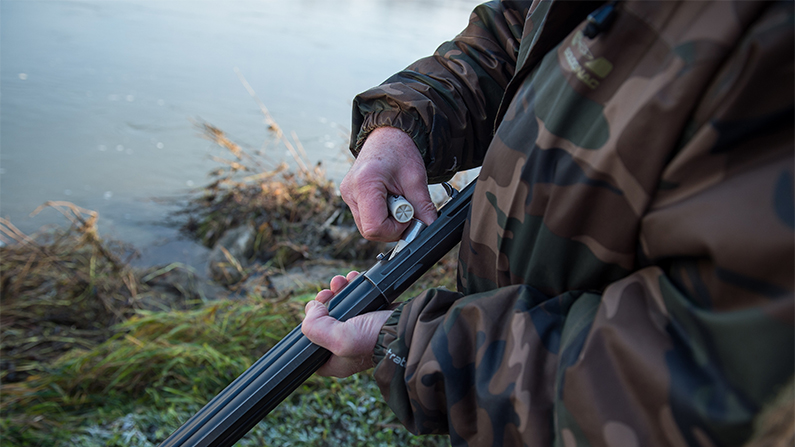 "There are few states which allow mountain lion/cougar hunts, but Montana is one of them and has some great areas for hunting these cats," according to Swan Mountain Outfitters. "Guided mountain lion hunts are highly recommended if you want to get your cat."
Out of state hunters were especially encouraged to hire outfitters, which could help them get permits faster than going through the state. Hunts can last up to 10 days.
"Your day begins as early as 3:00 a.m., you'll have a light breakfast and join our houndsmen who will instruct you on how to 'cut' a track. Tracking a mountain lion involves driving or snowmobiling through a myriad of U.S. Forest Service and private timber company roads, using spotlights mounted to the cat truck, and trying to eyeball a track from many yards away," the outfitter described the hunts.
"Once a track is found, dogs are put on it to see if it carries a scent. If so, they're off and the race is on! It can take several hours for the dogs to find and tree the cat. Once the cat is treed, the hunter's work begins—they must find the dogs and the treed cat in time before it escapes. If we haven't treed a cat by 2:00 p.m., we typically quit for the day as we don't want to hunt in the dark. At this point, hunters have the remainder of the afternoon to relax, tour around the area, or rest up," the site continues.
According to the Montana Fish, Wildlife, and Parks agency, hunting for mountain lions this year started in September for archers, in October for any weapons without hounds, and in December with hounds.
The hunting season was set to run through April 14.
From NTD News