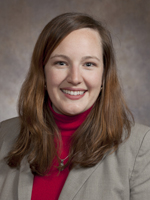 MADISON, Wis.—"I am so excited that the City of Madison has the opportunity to host such a unique, cultural experience! The citizens of Madison are privileged to experience the rich entertainment and cultural understanding that Shen Yun Performing Arts offers," said Senator Kelda Helen Roy.
Wherever Shen Yun performs, public officials at all levels of government send letters of greeting and congratulation, warmly welcoming the New York-based show. "I would like to wholeheartedly welcome Shen Yun Performing Arts to Madison," said Wisconsin State Senator Scott Fitzgerald in his letter of greeting.
Capitol of Wisconsin, the beautiful lake-side city of Madison has a rich history of diverse cultures and artistic background. "Thank you for sharing your gift with Madison! Madison will soon experience the exciting recounting of China's history spanning from the Yellow Emperor through the Tang and Song dynasties all the way to the modern day," Sen. Fitzgerald noted.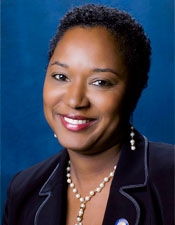 To honor and highlight the return of the world renowned company to Madison, Sen. Lena C. Taylor adjourned the senate session. She said, "I adjourn the Senate in honor of the Shen Yun Performing Arts group. Their mission to revive the artistic tradition of China and breathe new life into Chinese culture has led them to perform for over one million guests in 110 cities. On behalf of residents and visitors, I thank you for bringing such a culturally captivating performance to Madison. I thank Shen Yun for their devotion. The group invigorates the soul with Chinese culture."
Mr. Joe Parisi, Dane County Executive welcomed the return of the classical Chinese dance and music company and said, "On behalf of Dane County's nearly 500,000 residents, I would like to extend my warmest congratulations. I also want to thank you for your work to educate our entire community about the culture and traditions that would have otherwise been demolished by decades of Communist rule in China. Your beautiful performances help us understand, in ways that words can't, the role we all play as members of a larger world community."
Since 2006, Shen Yun has traveled the globe with a mission to renew and reclaim the true, divinely-inspired cultural heritage of China. Audiences have thrilled to performances by the world's elite classical Chinese dancers, musicians, singers and choreographers.
State Senator Mark Miller, Democratic Minority Leader wrote, "I would also like to offer my congratulations on the great success you have achieved over the past five years. With performances all over the world, I commend you for exposing new audiences to dramatic Chinese performing arts."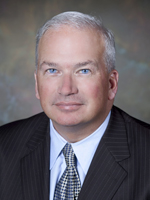 State Senator Jeff Fitzgerald thanked the artists for returning to Madison. "I would like to extend a heartfelt welcome. I wish you continued success as you grow in your mission to revive the artistic traditions of China and breathe new life into Chinese culture."
Shen Yun Performing Arts, based in New York, has three touring companies that perform simultaneously around the world, with a mission to revive traditional Chinese culture. Shen Yun Performing Arts Touring Company will perform in Madison, Wisconsin, April 4-5.
For more information visit ShenYunPerformingArts.org
The Epoch Times is a proud sponsor of Shen Yun Performing Arts.