Wisconsin lawmakers convening a committee hearing on the election this week are seeking to figure out whether the election was "fair and accurate," the committee's chairman told The Epoch Times on Tuesday.
"We want folks to understand what happened in the November 3rd election, and to have a good sense of whether it was a fair and accurate election, which folks cannot believe it is. And we're going to hear from a lot of those folks, and then we can kind of assess whether there's work to be done after that based on what they say," said Republican Assemblyman Ron Tusler, chairman of the Assembly Committee on Campaigns and Elections.
Tusler's committee will hear from experts, eyewitnesses, and elections officials on Dec. 11.
Officials from the Wisconsin Elections Commission (WEC) will testify, Tusler confirmed. A full list of people who will testify is still being finalized.
Tusler feels there are some election-related allegations that hold weight while others may be spurious. Allegations include election officials allegedly ignoring or compromising limits on the availability of mail-in balloting for people who were reasonably able to cast in-person ballots, that ballot tampering was permitted, and that tens of thousands of mail-in ballots were backdated.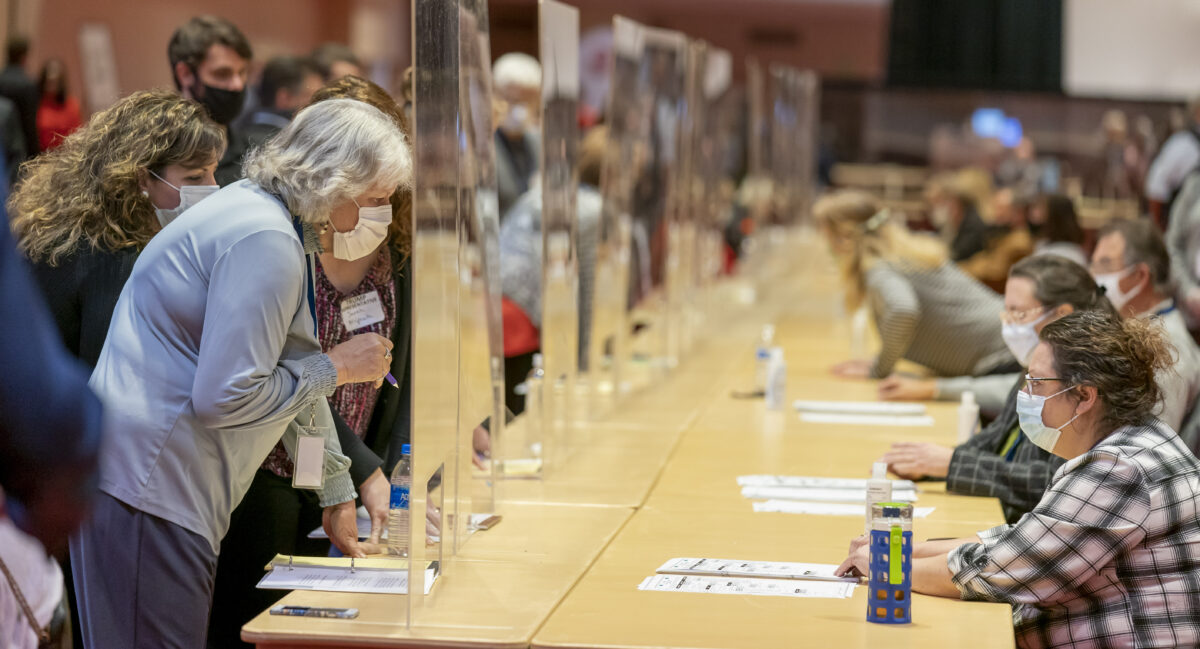 The information gleaned from the upcoming hearing could lead to changes in the law, but unlike in other swing states, the legislature will not try to back the power to select electors to the Electoral College.
State law outlines how electors are chosen and any attempt to change that would be vetoed by Gov. Tony Evers, a Democrat who beat incumbent Republican Scott Walker by about 1 percent in 2018, Tusler explained.
"The legislature does not have the power to change that state statute without the governor's approval, which we don't believe he would give us," he said. "So we really don't have that ability. That's a common misunderstanding here in Wisconsin right now is that, the Constitution allowed us to do that. It did give us the authority to choose how we were going to do that. But once a statute had been passed, it's no longer a possibility for us to change it without the governor's approval."
Laws that are being eyed for potential alteration include ones dealing with election observers and transparency. There's frustration with the commission's guidance that resulted in county clerks filling out missing witness addresses on absentee ballot certificates, appearing to run contrary to state law, but it's not clear whether action will be taken against the commission.
"I think that one of the biggest issues that we have in Wisconsin is the fact that the WEC and their manual is telling clerks to do multiple things that is contrary to state law. It's not just unspecified state law, it's contrary. State law says one thing and they're doing something else," Tusler said.
The move risked having many voters' votes thrown out, though that doesn't appear to be the case at present, the lawmaker said, citing a Dec. 3 Wisconsin Supreme Court ruling.
For now, lawmakers are waiting until the hearing to see what people have to say.
"Right now, you know we're collecting information on … what happened in this election, and should many new bills be drafted as a result of it," Tusler said. "I think it's important to just kind of keep those options open until we hear from these folks and see if … there's a bill that would take some significant active action from the November 3rd election, or just something in the future to make our elections better in Wisconsin comes from that committee. That's certainly my hope for this committee hearing."