The 12th U.S. case of coronavirus, a mysterious new virus that has triggered lockdowns across China, was confirmed in Wisconsin by state health officials on Wednesday.
The Wisconsin Department of Homeland Security said the latest patient came into contact with the virus while they were traveling in mainland China within the past two weeks. According to health officials, the Wisconsin patient is in isolation, reported NBC26 and Fox6.
The patient was evaluated at the University of Wisconsin Hospital in Madison, the state's capital, but health officials said he didn't require hospitalization, according to the reports. Officials told Fox6 that the patient was placed on "home isolation."

In a press conference, health officials said the patient is "doing well," adding that the risk to the broader public is "low," CNBC reported.
So far, other than Wisconsin, six cases have been confirmed in California, while single cases have been confirmed in Washington state, Illinois, Massachusetts, and Arizona, according to the Centers for Disease Control and Prevention. More than 20 countries around the world have confirmed coronavirus cases.
Two patients in San Benito County, California, were rushed to a San Francisco hospital on Monday, the city confirmed in a statement. Officials in Riverside County, California, said a child who was being quarantined along with about 200 other American evacuees from China was taken to a hospital after showing signs of a fever, but health department officials said it's not clear whether the child has the virus.
But in China, it's a much different story as Chinese authorities have placed quarantine and lockdowns in Wuhan and a number of other cities, while locals and even medical staff have described alleged cover-ups by the regime and have said the situation on the ground is far worse than what Beijing is telling the rest of the world. In one instance, a Chinese man who filmed dead bodies in a Wuhan hospital said he received a visit from local officials who confiscated his cellphone and two computers before he was detained.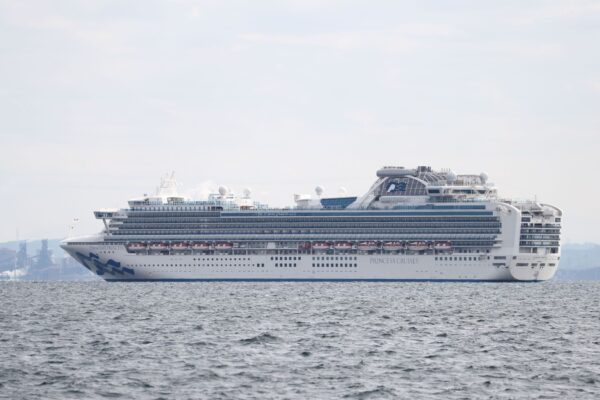 Outside of China, in an extraordinary incident, 10 passengers on a cruise ship off the coast of Japan were confirmed to have contracted coronavirus after an infected man got on board. Health Minister Katsunobu Kato told a news conference on Wednesday that these new cases were confirmed on the Diamond Cruise ship.
The ship, which has 3,700 passengers on board, will be docked off Yokohama for 14 days for quarantine.