The Wisconsin state Assembly has approved a resolution authorizing an investigation into the 2020 presidential election.
In a party-line 58–35 vote, the lower chamber on March 23 approved Assembly Resolution 15, which says in part that "the integrity of our electoral process has been jeopardized by election officials who, either through willful disregard or reckless neglect, have failed to adhere to our election laws by, at various times, ignoring, violating, and encouraging noncompliance with bright-line rules established by the statutes and regulations governing the administration of elections in Wisconsin."
The resolution, which notes that the duty of the state legislature is to make laws and to conduct oversight of Wisconsin officials, directs the Assembly Committee on Campaigns and Elections to investigate the administration of elections in the state, focusing in particular on elections conducted after Jan. 1, 2019.
The resolution grants the panel subpoena power to compel testimony and gather documents, Rep. Joe Sanfelippo, a co-sponsor, told reporters before the vote.
"This is important because over the past year, year and a half, we've heard allegations of improprieties being done, specifically state laws on the books not being followed," he said.
Sanfelippo hopes that subpoenas won't be required.
"I would expect that we really don't have to come to that," he said. "I think that this is going to be an open and honest discussion and I can't understand why any elected official in the state would not want to talk openly and publicly about the administration of elections in their areas."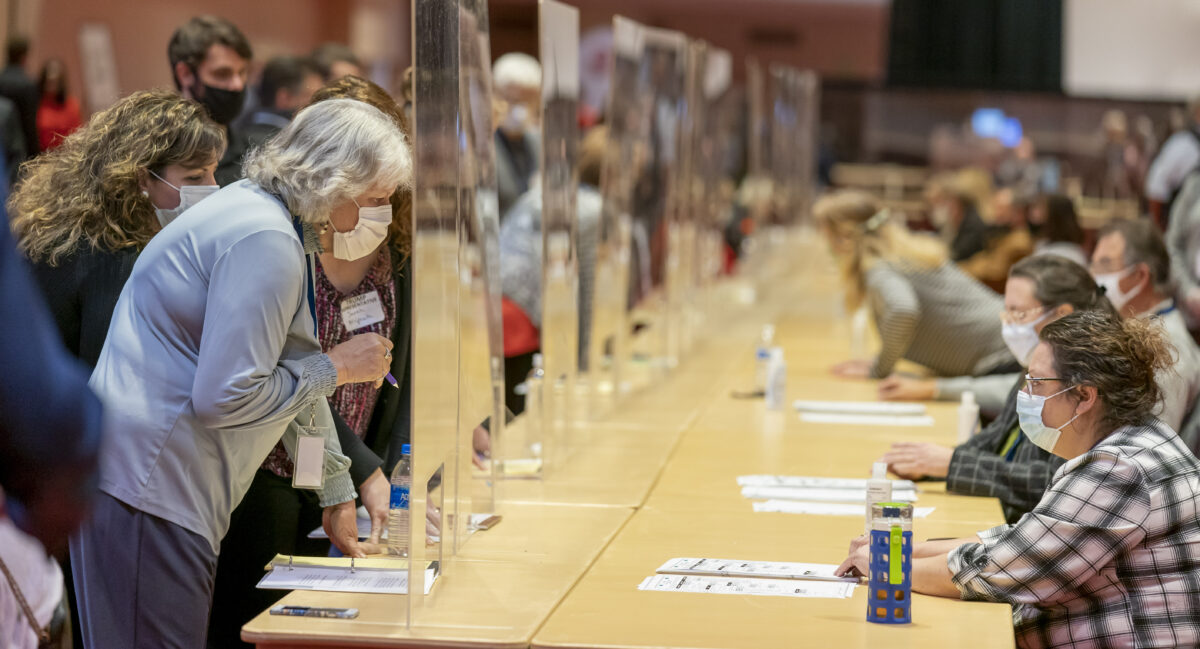 In a separate news conference, which was conducted virtually, state Assembly Minority Leader Gordon Hintz called the resolution an attempt to "delegitimatize the election results of November."
"Republicans seem to be making a concerted effort … to undermine the public's confidence and trust," he added.
Wisconsin judges rejected a number of lawsuits challenging the election results and methods used to conduct the election, such as how the Wisconsin Elections Commission authorized all voters to count themselves as "indefinitely confined" amid the COVID-19 pandemic. That designation let voters who wanted to fill out absentee ballots avoid in-person voting.
President Joe Biden was certified the winner of Wisconsin by about 20,000 votes over former President Donald Trump.
Republicans last month ordered an audit of the election from the nonpartisan Legislative Audit Bureau. Also this year, the assembly passed a resolution accusing county clerks of failing to enforce certain voting laws.
Auditors with the bureau will go out and look for information but "they don't necessarily have the public hearings or receive the public input," Assembly Speaker Robin Vos told reporters on March 23.
"They're going to do the behind-the-scenes work which is very valuable," Vos added. "We'd like to have one that is a more public process where people can actually come in and we can do a better job investigating than just having a simple hearing."