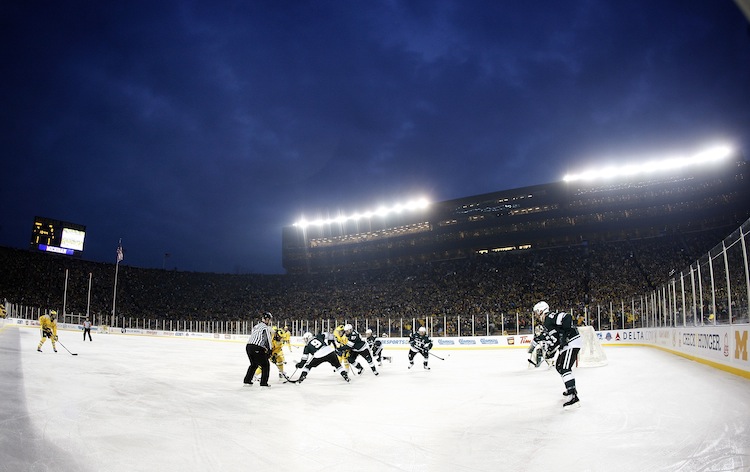 The NHL's 2013 Winter Classic is set to take place at the University of Michigan's "Big House" (aka Michigan Stadium), according to a release on the school's website.
"We are excited to provide the NHL with use of our beautiful Michigan Stadium for the Winter Classic," said Dave Brandon, the Donald R. Shepherd director of athletics. "This will be a way for hockey fans around the globe to experience Michigan Stadium and the University of Michigan."
The game will pair two Original Six members, the Detroit Red Wings and the Toronto Maple Leafs, on Tuesday, Jan. 1, 2013, and will be broadcast nationally by NBC Sports.
The 2013 event will be the second time in three years that the Big House will host an outdoor hockey game, following the December 2010 college hockey game featuring Michigan versus Michigan State, which drew 104,173 to Michigan Stadium.