Wimbledon has come under pressure to drop HSBC as a sponsor over the bank's support of the national security law in Hong Kong.
In a letter to the tennis championship's Chief Executive Sally Bolton, lawmakers from the All-Party Parliamentary Group (APPG) on Hong Kong asked Bolton to reconsider Wimbledon's involvement with HSBC, which they said had "repeatedly enabled and supported the Beijing-backed Hong Kong authorities to commit brutal human rights abuses against Hongkongers."
The letter, seen by The Epoch Times, said HSBC had become "complicit in gross human rights abuses" in Hong Kong when it voiced its support for the national security law.
The MPs and peers also said the bank had made "no effort to stand up for the human rights and principles of freedom and democracy" following the city's pro-democracy protests in 2019.
"Even as daily reports of fresh arrests, intimidation, and incarceration demonstrate the [national security law's] systematic attack on democracy, HSBC have continued to expand their operations in Hong Kong and China," the letter reads.
In June 2020, Beijing pushed through the national security law, which criminalizes individuals for any acts of subversion, secession, and collusion with foreign forces against the Chinese Communist Party, with a maximum penalty of life imprisonment. A UK government report published a year later said the law had been used to "drastically curtail" the freedom of expression in the former British colony.
Lawmakers from the Hong Kong APPG said the All England Lawn Tennis Club (AELTC), which hosts the championship, will have its reputation tarnished by maintaining its ties with HSBC.
"The AELTC encapsulates some of the very best of Wimbledon's values of integrity and respect," the letter reads.
"To receive financial support from a bank which profits from human rights abuses is a stain on that exemplary reputation.
"Dropping HSBC as a sponsor will send the clear message that Wimbledon will not tolerate an association with any entity which is complicit in oppression and human rights abuses," the group of lawmakers said.
The Hong Kong APPG urged the AELTC, the R&A golf governing body, and World Rugby to sever their ties with HSBC last year, but the three organasations denied the request, saying they were "content that HSBC has made its position on the matter clear."
The 157-year-old bank, which was founded in Hong Kong and later headquartered in the UK, traditionally tried to maintain political neutrality.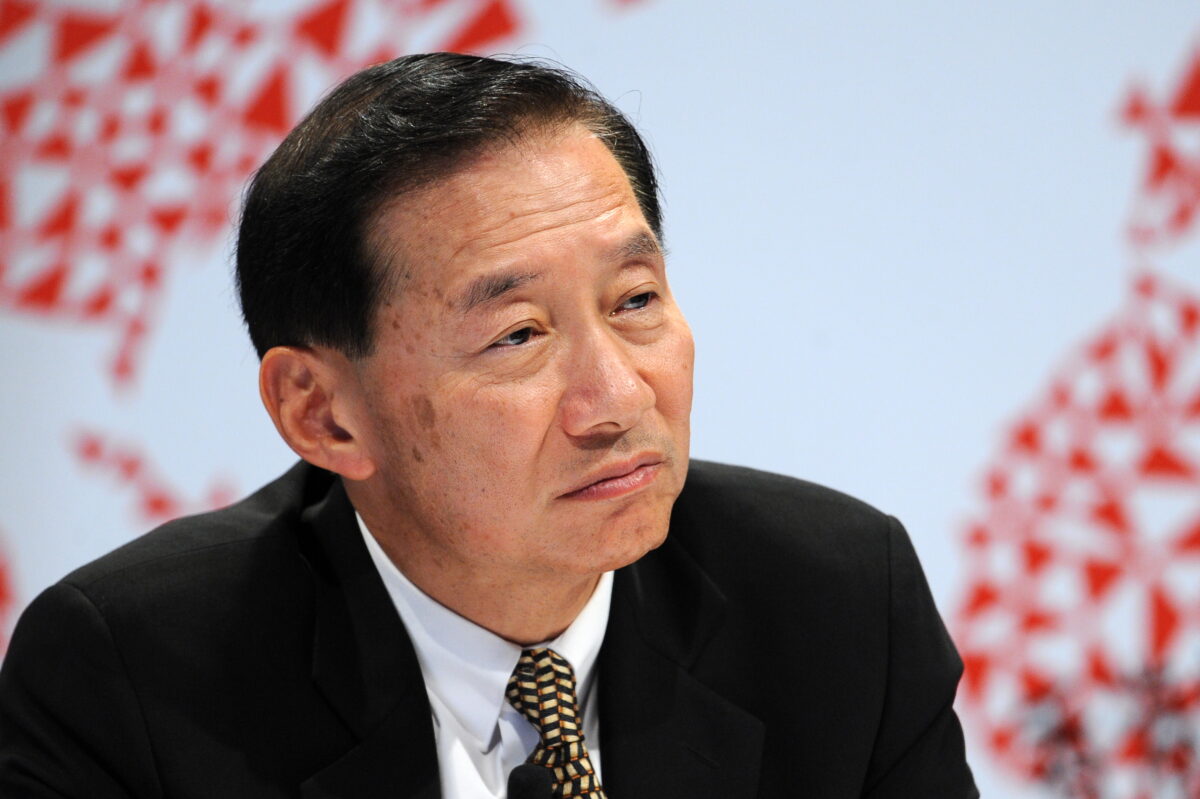 But a few days after China's rubber-stamp Parliament passed a draft resolution of the national security law in late May 2020, HSBC's Asia-Pacific Chief Executive Peter Wong, who is also a member of the Chinese People's Political Consultative Conference, openly backed the legislation by signing a petition. He also voiced his support for the legislation to Chinese state media Xinhua News Agency and his opposition to then-rumored U.S. sanctions over the draconian law.
Another British bank, Standard Chartered, also openly endorsed the security law.
HSBC also drew criticism after it froze the bank accounts of pro-democracy activists, including former lawmaker Ted Hui.
Grilled by a select committee of MPs in January 2021, Noel Quinn, group chief executive at HSBC, told the Foreign Affairs Committee that the bank had to comply with local law and that it was not his position to "make a moral or political judgment on these matters."
He also said he was not "willing to walk away from Hong Kong," saying the company is "too committed" to the former British colony through its heritage and history.
In January this year, The Times of London reported that HSBC was holding shares in a subsidiary of a sanctioned Chinese paramilitary organisation responsible for atrocities against Uyghur Muslims for an anonymous client.
The Hong Kong APPG last year launched an investigation into whether British banks have contributed to political repression in Hong Kong. The investigation is still ongoing.
In a statement to The Epoch Times, a spokesperson for the All England Lawn Tennis Club said: "We have recently received the APPG for Hong Kong's letter, and we appreciate them raising their concerns. We will be responding to them in due course."
HSBC didn't respond to The Epoch Times' request for comment.