Wild video footage and photos show the Viking Sky cruise ship tilting at a 45-degree angle in poor weather conditions, sending furniture and passengers sliding across rooms.
Other videos and photos show water inundating the inside of the ship.
The stricken cruise liner finally reached a Norwegian port on March 24, just hours after hundreds of crew members and passengers were rescued. The next day, Norwegian officials announced an investigation into the matter.
We're waiting for evacuation by helicopter #VikingSky #Mayday pic.twitter.com/rqSYaWGi0k

— Alexus Sheppard 🏳️‍🌈 (@alexus309) March 23, 2019
"The high risk which the ship, its passengers and crew were exposed to made us decide to investigate the incident," Dag S. Liseth, who heads the Norwegian Accident Investigations Board, told CBS News.
It all started when the ship issued a mayday call after experiencing engine trouble in rough seas. According to CBS, 26-foot-waves crashed into the cruise liner amid high winds. As The Associated Press noted, a number of shipwrecks have occurred in the same area over the years.
"I thought this was it, at that time. The water is going to rush in, and this is it," Rodney Horgen, of Minnesota, told the news outlet.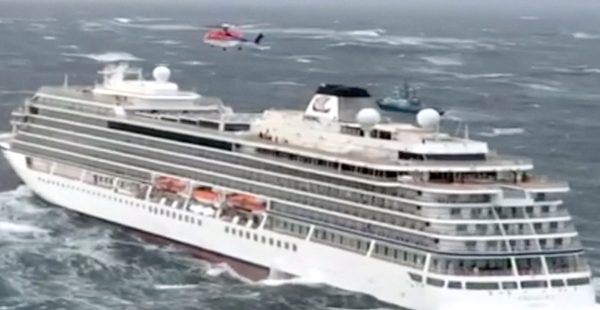 Susan and Allan Dullberg added: "I am 71, he is 74—well, they took us up together and we got hooked in, and lifted up, that was quite a jolt."
Another passenger told NBC's "Today Show" that she thought she was going to die.
"We saw a wave that covered the entire ship, and it broke through the glass door," the woman said. She added, "We got ocean in our mouth. We thought it was it."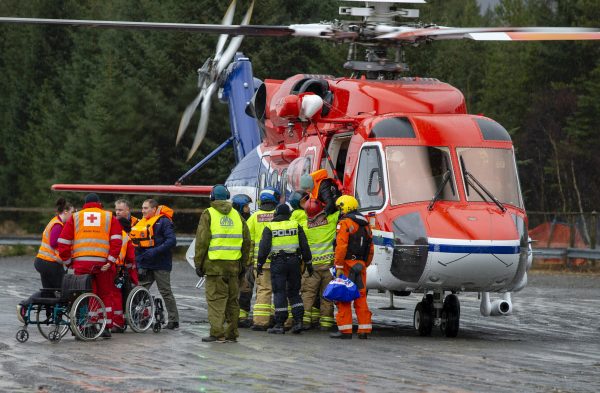 "We're out here, and the helicopter is over there because the wind is blowing like crazy," another unnamed passenger told "Today." "They take us up, and I'm screaming the whole way up, and I just closed my eyes, so I would stop screaming."
As of March 25, nine people who were on the ship are still hospitalized, including one person in critical condition. The Red Cross said many people were traumatized.
Later, passenger Alexus Sheppard tweeted a video of dozens of people in the same bright-orange life vests.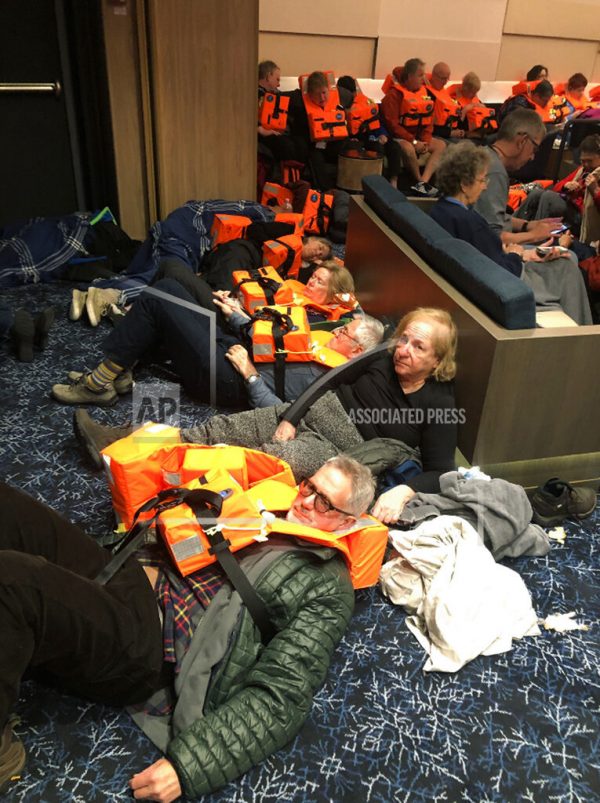 "People are SO bored," she tweeted, "they're repacking the life jackets."
Investigation
Norwegian officials said that there is no suspicion of criminal activity, but they are going to investigate why the ship's engine experienced problems, according to the Daily Mail.
Investigators are now heading to the Norwegian port city of Molde, where the ship is docked. Officials didn't say how long they would remain there.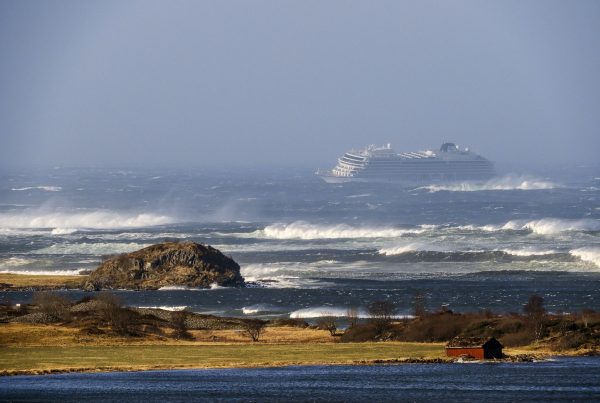 Hans Vik, who heads the Joint Rescue Coordination Center for southern Norway Police, said the incident over the weekend was "very nearly a disaster," the Mail reported.
"The ship drifted to within 100 meters (330 feet) of running aground before they were able to restart one of the engines," he said. "If they had run aground we would have faced a major disaster."