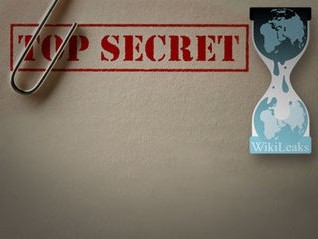 WikiLeaks has found a way to circumvent a banking blockade by financial giants VISA and MasterCard that prevented many of its donations over the last 18 months. The website announced on Wednesday that it is back open for donations.
WikiLeaks said that it has launched a new payment gateway to go through the French credit card system known as Carte Bleue. Carte Bleue is coupled with the Visa and MasterCard system globally, but Visa and MasterCard are contractually barred from directly cutting off merchants through the system.
"We are forced to put all our efforts into raising funds to ensure our economic survival," WikiLeaks said on its website. "We cannot allow giant U.S. finance companies to decide how the whole world votes with its pocket. Our battles are costly. We need your support to fight back."
Visa and MasterCard erected the blockade in 2010 after WikiLeaks began publishing published 250,000 confidential cables from American embassies across the world.
WikiLeaks said the blockade has prevented more than 95 percent of its donations, costing the organization in excess of $20 million over the period.
During that time, WikiLeaks has been running to its cash reserves at the Wau Holland Foundation, which helps WikiLeaks process donations. Its reserves have shrunk from 800,000 euro (about $985,000) at the end of December 2010 to less than 100,000 euros at the end of June this year.
"As the graph shows, WikiLeaks' reserve funds will expire at the current austere rate of expenditure within a few months. In order to effectively continue its mission, WikiLeaks must raise a minimum of 1 million euros immediately," WikiLeaks said.
WikiLeaks is also taking legal actions against the blockade, winning its latest landmark lawsuit against Visa Iceland (Valitor) last week. In addition, a European Commission began a preliminary investigation into the blockade last July.
Meanwhile, Julian Assange, the founder of WikiLeaks, remains holed up at the Ecuadorian Embassy in London, where he has been since June 19 seeking political asylum. He is wanted in Sweden for questioning over alleged sex crimes.
Visa and MasterCard had not responded to The Epoch Times before the article went to press.
The Epoch Times publishes in 35 countries and in 19 languages. Subscribe to our e-newsletter..