The wife of a New York lawyer at the center of one of the largest coronavirus clusters in the nation has implored people to not let negative thinking rule and "to find the humor in the absurdity of it all."
Lawrence Garbuz, 50, lives in New Rochelle in Westchester County and commutes to work in the Manhattan borough of New York City at the Lewis and Garbuz, P.C. firm. Officials say he started showing symptoms of COVID-19, the disease the new virus causes, on Feb. 22. A neighbor drove him to the hospital five days later.
Garbuz was transferred to New York-Presbyterian/Columbia University Irving Medical Center in Manhattan in early March. He's in severe condition.
Adina Lewis Garbuz, the lawyer's wife, suggested on Facebook that her husband wasn't aware of recent developments surrounding the virus and said that she hopes everyone reading the post "is safe and healthy."
"I hope finding out about Lawrence and this cluster of virus is a blessing as it may well stop this all from spreading further. I want my husband to get better and hope to have to worry about trying to explain to him all that has transpired while he was sleeping," she wrote in a lengthy post.
"But I also recognize that maybe he is a messenger of something good, that his illness was able to make us all aware of the problem. Just maybe he won't be just the one with bad luck, but the one who can to bring this to an end. This will end. Quarantines will work and we will all be stronger for it."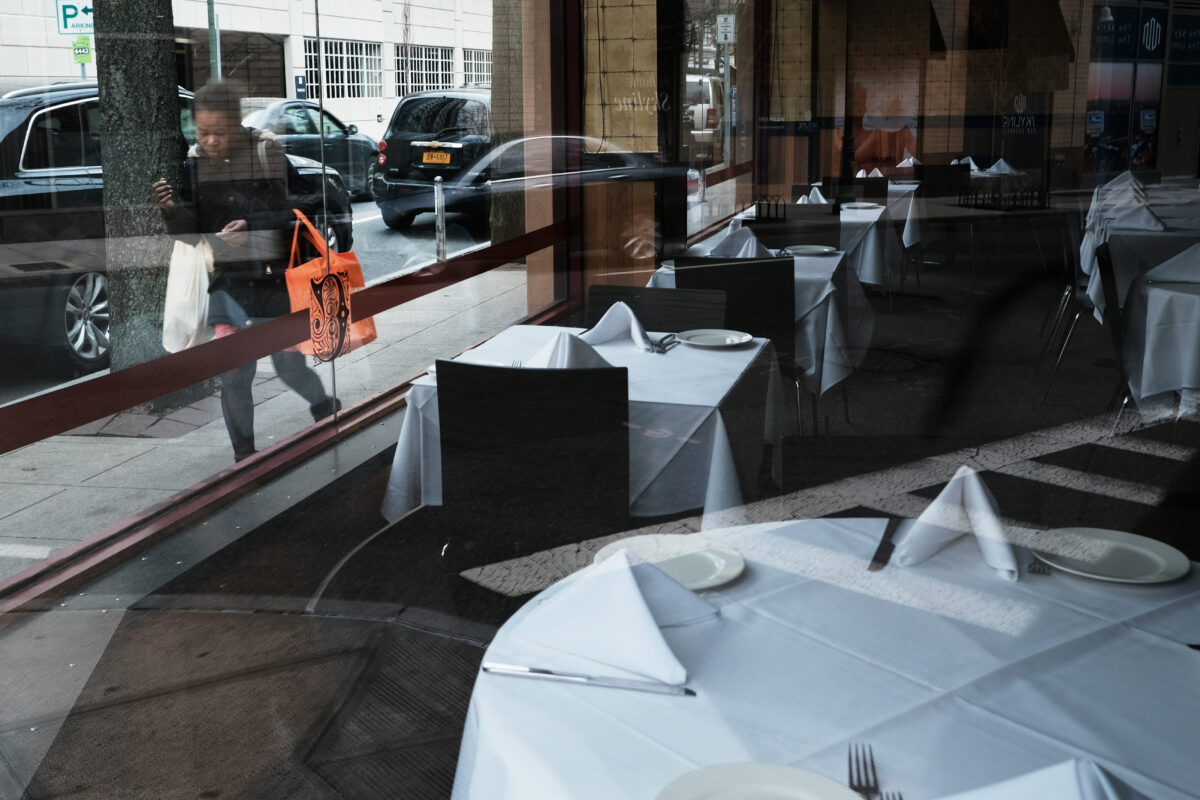 New York Gov. Andrew Cuomo announced on Tuesday the quarantine of a part of New Rochelle for two weeks to try to contain the cluster of cases. More than 100 of the 176 cases in the state are in the area.
"It is a dramatic action, but it is the largest cluster in the country. And this is literally a matter of life and death. That's not an overly rhetorical statement," Cuomo said at a press conference. The National Guard will enforce the containment zone. Schools, houses of worship, and businesses will be forced to close starting March 12.
Cases linked to Garbuz include his wife, two of his children, some neighbors, a rabbi at the synagogue his family attends, a friend, and the friend's wife and children.
Lewis Garbuz said that as far as she knows, no one else in the community has required hospital care for the virus. She's looking forward to being cleared so she can spend time at the hospital by her husband's side.
She also revealed that she and her husband have two other children who were out of the country and cleared by the Centers for Disease Control and Prevention.
"It is easy to be fearful and scared and believe me, my family has been seen plenty of irrational bad behaviors based on it (like the laundromat who wouldn't do laundry for my other kids who were out of the country and cleared by CDC but by association refused to help them, or the nurse who hugged the walls as they walked by because she heard they were related to my husband), but that is not true of most people," she wrote.
"Most have been smart and they recognize this was not caused by any one person. Most recognize that keeping their distance from those exposed and using good hygiene is what is necessary. I hope the Garbuz name becomes associated not as the ones with coronavirus but the ones who were instrumental in helping get this contained."