BEVERLY HILLS, Calif.—Philanthropist Jackie Avant, the wife of famed music executive Clarence Avant, was killed early Dec. 1 during a home invasion in Beverly Hills.
The motives in the case are still unknown and police have not yet identified any suspects.
"We will not speculate on anything that's out there, including if this was a robbery attempt or not," Beverly Hills Police Chief Mark Stainbrook told reporters at a news conference on Dec. 1. "Obviously someone went into the home. We just don't know what the purpose was or what the motive behind it."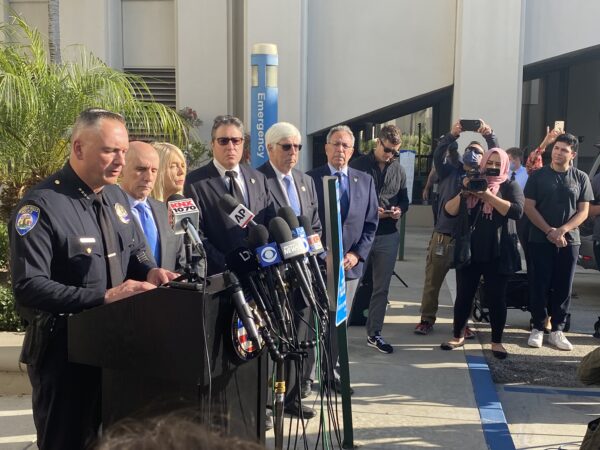 Police couldn't confirm if the homicide was connected to a recent string of "follow-home" robberies in the Los Angeles area.
LA police warned the public last month about robbers targeting celebrities and wealthy residents, often following them home from high-end restaurants and shopping areas.
Former model and philanthropist Jackie Avant, 81, was married to Clarence Avant, 90, a music executive known as the "The Black Godfather." She was a 55-year resident of Beverly Hills.
Jackie Avant was a model for Ebony Fashion Fair in the 1970s. She was also active in the arts community in her later years.
Stainbrook delivered a message from the Avant family, saying "Jacqueline was an amazing woman, wife, mother, philanthropist, and a 55-year resident of Beverly Hills who has made an immeasurable positive contribution and impact on the arts community. She will be missed by her family, friends, and all of the people she has helped throughout her amazing life."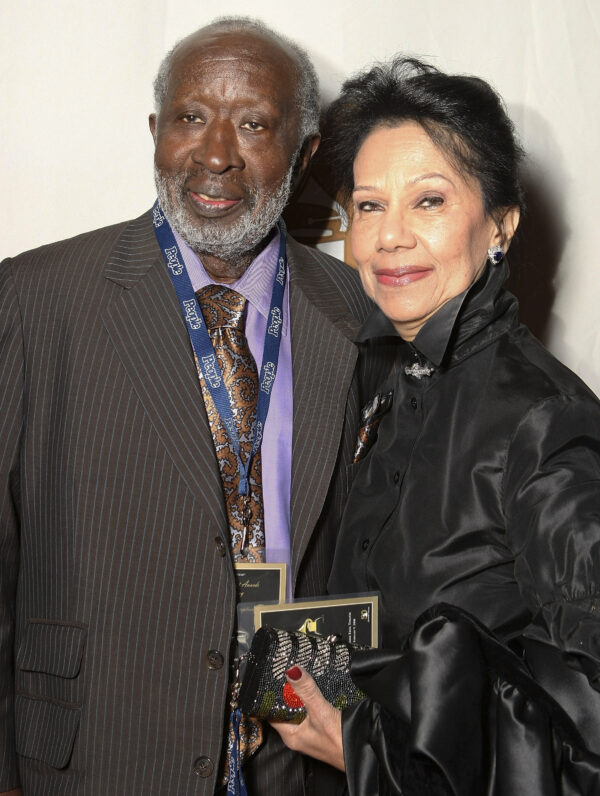 Clarence Avant is a Grammy-winning executive who mentored many artists, including Bill Withers, Jimmy Jam, and Terry Lewis, Michael Jackson, Janet Jackson, LA Reid, and Babyface.
He was inducted into the Rock and Roll Hall of Fame in May.
Among his achievements, Clarence Avant promoted Michael Jackson's "Bad" tour in 1987 and was chairman of the board of Motown Records, according to the Rock & Roll Hall of Fame.
"This is a difficult day for our city," Stainbrook said. "First of all, this crime, in general, is extremely rare and this type of crime in Beverly Hills is extremely rare."
Beverly Hills Police Department detectives continued to investigate the homicide, which occurred at about 2:30 a.m. at the family's home in the hills.
Someone at the home called police to report the shooting, police said. When police arrived, they found Jackie Avant with a gunshot wound.
Beverly Hills Fire Department paramedics transported Avant to Cedars Sinai Hospital where she died.
A security guard was at the home at the time of the incident. No one else was injured, Stainbrook said. Police were investigating the circumstances, including whether the couple had returned home from being out.
"There is still a lot of information coming in," Stainbrook said. "I don't think it's a random attack, but I can't speculate on that. It's too early in the investigation."
The couple had two children, former U.S. Ambassador to the Bahamas Nicole Avant and Alexander Du Bois Avant.
Nicole Avant previously spoke about her mother during an interview with NBC News about her father's Netflix documentary, "The Black Godfather."
"Well, they've been married for 52 years, and my mom is really the one who brought to my father and our family the love and passion and importance of the arts and culture and entertainment," Nicole said. "While my father was in it making all the deals, my mother was the one who gave me, for example, my love of literature, my love of filmmaking, my love of storytelling."
"Her bringing that energy and her passion for the arts kind of kept my dad balanced," she said. "She's the umbrella in his life."
Jacqueline Avant served as president of the Neighbors of Watts, a support group for the South Central Community Child Care Center, and on the board of directors for the International Student Center at the University of California–Los Angeles.
Friends and celebrities expressed their condolences on Twitter on Dec. 1.
Former President Bill Clinton released a statement on Twitter, saying: "Jackie Avant was a wonderful woman, a great partner to Clarence and mother to Alex and Nicole, an active citizen & a dear friend to Hillary and me for 30 years. She inspired admiration, respect & affection in everyone who knew her. We are heartbroken. She will be deeply missed."
Talk-show host Tavis Smiley wrote: "This one hurts deep. Tragic & senseless violence. Who murders an 81 year old woman? Miss Jackie was the sweetest person you'd ever meet; just talking to her was pure joy. Class act. Pulling & praying for my friend and brother Clarence and the Avant family."
Democratic political strategist Donna Brazile sent her love to the family. "Loved Ms. Jackie. Sending love to the Avant family. If you love music, you know why this is really painful. Much love," Brazile wrote on Twitter.
BlackWomenViews Media wrote: "This is beyond horrific. People breaking into homes deserve to be thrown under the jail. RIP Mrs. Jackie Avant."
Alison Martino of Vintage Los Angeles and a columnist for Los Angeles Magazine said she couldn't imagine the family's pain. "At Jackie's age she was no threat. This was just evil, unnecessary violence. Imagine living this long just to pass this way. They were married 54 years. I went to school with their son, Alex. I can't imagine the heartache," Martino wrote.
The police are asking the public to report any information related to the homicide by calling 310-288-2656.
"We will not rest until the suspect or suspects in this case are brought to justice," Stainbrook said.