A man whose wife recently died found something that belonged to his wife decades ago, and he's absolutely stunned.
Peter Bilello met his wife about 50 years ago when he went to visit his mother in Italy.
"My mother, she knew this girl," Bilello, 86, told ABC News this week. "And my mother says, 'Why don't you get married.' … She don't know me, I don't know her."
Bilello and Grace, the girl, eventually got married and in 1964, they moved to Connecticut.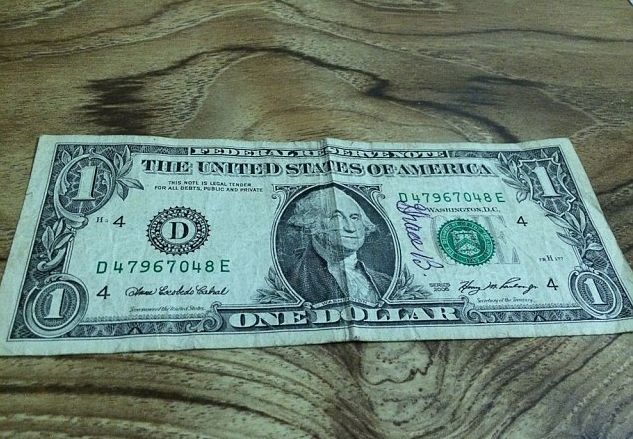 "She was a very good wife, very good cook, very good mother," he added to ABC News. "Wherever my wife would go, I go."
In 2009, Bilello came up with an idea for fun: He and his wife would each sign a dollar bill.
"I told my wife, 'I'm going to sign one on the front: Peter B. I want you to sign one, too, for Grace B.,'" he said. "I put those 2 dollars in my wallet."
But then, a few years later, they disappeared.
"By mistake I went shopping," he said. "I don't know where I used the 2 dollars. I came home and told my wife… 'Grace, I made a big mistake today. … I'm never going to see [the dollars again].'"
In 2014, the two celebrated their 50th wedding anniversary. However, a few months later, Grace passed away.
"I was close with my wife," Bilello said. "Anything she said, I would take care. Doctors, hospitals. I was with my wife all the time. And it made a lot of difference… for sick people to have support of the family."
A few weeks ago, he took his daughter, Ashley, to a Subway for lunch. He gave her a $10 bill. But when Ashley came back, she handed him three $1 bills back. The second dollar had "Grace B" on it.
"I said, 'Oh my god, Ashley, look.' We started to cry," Bilello said, according to the Mirror. "We were so happy to get the dollar back. I never thought I'd get that dollar back."
2017 Year in Review