Police said a 93-year-old widow's recent death in the United Kingdom was the result of a "broken heart" sparked by a terrifying nighttime burglary.
Northamptonshire Police were cited by the BBC as saying that three intruders posing as cops broke into Betty Munroe's residence in Northampton on June 11 and ransacked her home.
Armed with garden shears, the burglars stole the elderly woman's purse and a gold chain from around her neck. The intruders also pilfered other items from the widow, the Metro reported, including all of her jewelry, bank cards, as well as her late husband's watch.
Munroe's health deteriorated very quickly after the incident and she was diagnosed with post-traumatic stress disorder. Police said she suffered from repeated nightmares, had trouble sleeping, and couldn't stop shaking.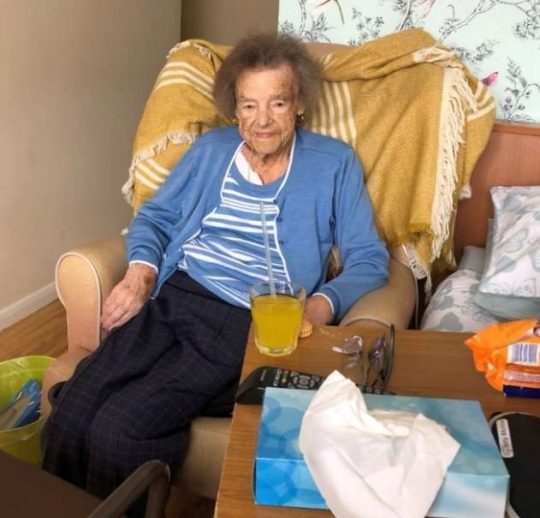 Following a lengthy stay in the hospital with cardiac trouble, doctors diagnosed her with stress-induced cardiomyopathy, colloquially known as broken heart syndrome.
The nonagenarian passed away on Wednesday, Aug. 21, police said.
"This is one of the saddest cases I have come across during my career and a stark reminder of how deeply a burglary can affect a victim," Detective Inspector Simon Barnes said, according to the BBC.
The woman's family said in a statement cited by the Metro: "The distressing circumstances of our lovely mum's death have caused us so much sorrow.
"Before the burglary she was happy and living independently in her home of 56 years.
"The violent actions of these callous individuals robbed her not only of precious possessions, but of her sense of security and peace and the will to go on."
'Is Broken Heart Syndrome Real?'
What people colloquially call a "broken heart," according to the American Heart Association, can actually result in death.
"A real-life broken heart can actually lead to cardiac consequences. There are established ties between depression, mental health, and heart disease," the Association says in an article titled "Is Broken Heart Syndrome Real?"
Formally known as stress-induced cardiomyopathy, the condition is also called Takotsubo Syndrome, and it occurs when the heart's main pumping chamber changes shape, preventing the heart from pumping blood properly.
The name Takotsubo comes from the Japanese word "Tako -Tsubo," which is a type of fishing pot used to catch octopus. The shape of the pot is said to resemble the heart.
"It may feel like a heart attack, with chest pain and shortness of breath," the Association says of the symptoms. "But the heart muscle is not damaged, and coronary arteries are not blocked."
While the exact cause of broken heart syndrome remains unknown, it can be triggered by physical or emotional stress. Researchers also believe that for about one out of six people who experience cardiomyopathy, the condition is linked to cancer.
A recent study published in the Journal of the American Heart Association suggests people with broken heart syndrome should be screened for cancer.
"Our study also should raise awareness among oncologists and hematologists that broken heart syndrome should be considered in patients undergoing cancer diagnosis or treatment who experience chest pain, shortness of breath, or abnormalities on their electrocardiogram," said senior author Dr. Christian Templin, director of interventional cardiology at the University Heart Center at the University Hospital Zurich in Switzerland.
Most people who experience stress-induced cardiomyopathy make a full recovery within weeks, the Association says.