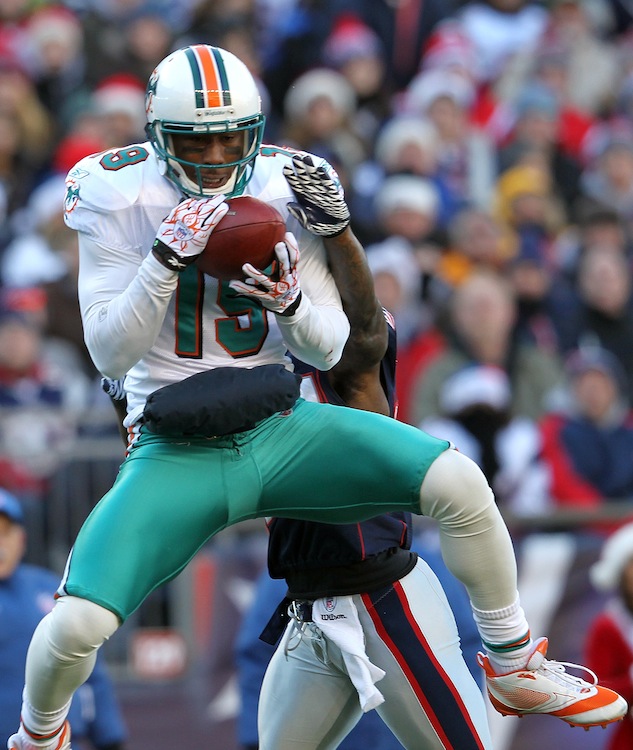 The Miami Dolphins have traded wide receiver Brandon Marshall to the Chicago Bears for a pair of third-round draft picks, according to a report on the NFL's website.
Marshall is a three-time Pro Bowl selection at wide receiver and has accumulated more than 1,000 yards receiving each of the past five years—one of only three players to do so.
On Chicago's end the trade reunites Marshall with former teammate/quarterback Jay Cutler as the duo previously starred in Denver.
Cutler (first round) and Marshall (fourth round) were drafted by the Broncos in 2006. Both were selected to the Pro Bowl in 2008. But Cutler was traded soon after new Broncos coach Josh McDaniels came on board in 2008 to Chicago, while Marshall was dealt the following offseason to Miami.