Commentary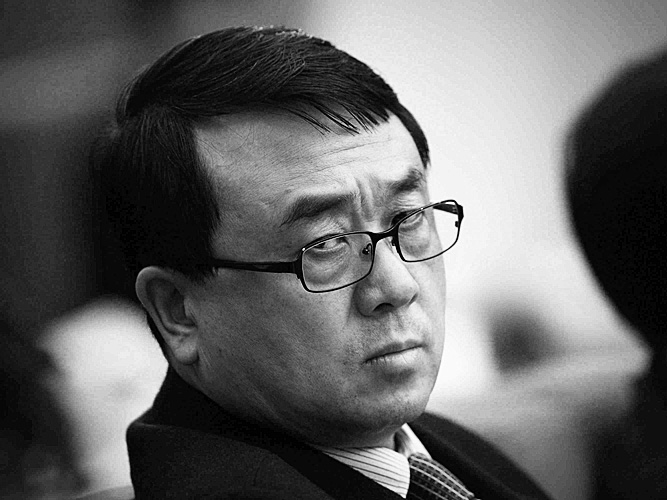 Some events shift the way in which we look at things: What had seemed permanent is revealed to be fleeting, and institutions that appeared solid are seen to be crumbling.
Such a transformative event was the sudden visit by the Chinese official Wang Lijun to the U.S. Consulate in Chengdu on Feb. 6. Today's paper (Pages A6 — A9) carries a special four-page section that examines the background and implications of the affair Wang set in motion.
Wang was the former vice mayor and chief of police for the province-level city of Chongqing in central-western China. According to a U.S. government official quoted by the website Washington Free Beacon and according to the dissident Chinese-language website Boxun, Wang had gone to Chengdu to defect, but the United States refused to give him asylum.
Investigation and Flight
The tale of Wang's attempted defection reads like a spy story.
On Feb. 2, Bo Xilai, the head of the Chinese Communist Party (CCP) in Chongqing, relieved Wang of his duties as chief of police and demoted him from first vice mayor to seventh vice mayor, with a portfolio that included the environment and education.
---
Click this tag to read The Epoch Times' collection of articles on the Chinese Regime in Crisis. Intra-CCP politics are a challenge to make sense of, even for veteran China watchers. Here we attempt to provide readers with the necessary context to understand the situation.
---
According to Boxun, Bo had an informant on the Central Commission for Discipline Inspection (CCDI), a secretive and powerful Party organ that investigates and punishes cadres suspected of corruption. The informant told Bo that the CCDI, which is headed by his enemies, had launched an investigation of Wang.
During Bo's five-year reign over Chongqing, Wang had been Bo's henchman. Among other duties, Wang had led Bo's "hitting the black" campaign. Said to be an anti-Mafia campaign, it was used as a political weapon.
Businessmen were jailed and their wealth expropriated. CCP officials put in place by Bo's predecessor were also jailed—Wen Qiang, Wang's predecessor as head of the Chongqing Public Security Bureau, was executed. Critics say Wang only targeted those gangs Bo did not control.
Wang, then, literally knew where the bodies were buried in Chongqing. Bo recognized that the CCDI sought to bring him down by investigating Wang, and so Bo threw his longtime ally overboard. Bo arrested 19 of Wang's close associates. According to Boxun, two were killed, one committed suicide, and several were tortured.
Bo assigned policemen to monitor their former boss day and night. Wang, who knew the fates of his former staff, appeared unperturbed in public. In a Feb. 5 interview he spoke calmly of the challenge of his new duties, but Wang feared he could be assassinated at any time.
On Feb. 6, he donned a disguise, walked past the police camped outside his apartment building, climbed into a regular civilian car, and began the four-hour drive west to Chengdu. Using a temporary cellphone, he called the consulate to tell them he was on his way and wanted an interview.
Revenge at the Consulate
Wang spent over 24 hours in the consulate. The Washington Free Beacon quotes former State Department official John Tkacik, who when serving in China dealt with walk-ins requesting asylum, as saying Wang would have only been kept overnight in order to continuously debrief him.
Meanwhile, Bo had discovered Wang's flight and dispatched Mayor Huang Qifan, who surrounded the U.S. Consulate the morning of Feb. 7 with 70 police cars, including armored vehicles, according to Hong Kong's Mingpao newspaper.
The U.S. Consulate had informed Beijing of Wang's presence there, and several high-ranking officials flew to Chengdu. They commanded the Sichuan national security forces to disperse the Chongqing police, who departed by noon.
That evening, Wang left the consulate and was taken under the protection of Qiu Jin, a vice minister of state security. Radio France Internationale (RFI) reported that as Wang left the consulate, he shouted out to the crowd that he was Bo's "sacrificial lamb" and that he had transferred important information overseas.
On Feb. 9, Wang was put under investigation by the CCP Central Disciplinary Committee, according to a report on the mainland website Caixin.
Wang's flight to Chengdu was not just about self-preservation, it was about revenge.
According to the Washington Free Beacon, "a source familiar with Wang's debriefing said it contained details of corruption and links to organized crime by his boss, Bo Xilai, as well as details about Chinese police repression of dissent."
Boxun has reported that Wang claimed that Bo and Zhou Yongkang, a powerful member of the Standing Committee of the Politburo, were conspiring to oust the presumptive next head of the CCP, Xi Jinping, after Xi takes power at the 18th Party Congress next fall.
Avoiding Responsibility
The CCP has always had some level of factional struggle. In 1998, Chen Xitong, the former mayor of Beijing, was jailed, putatively for corruption but actually because the faction headed by Jiang Zemin wanted him out of the way. In 2008, Shanghai's Mayor Chen Liangyu was jailed, putatively for corruption, but actually as a way for Hu Jintao to weaken the Jiang faction.
But not since the plane of Lin Biao, who had been tabbed to succeed Mao Zedong, exploded over the Mongolian desert as Lin fled to the USSR, have there been credible reports of a planned coup in China.
Lin probably believed he needed to depose Mao to preserve the CCP. Wang Lijun was not devoted to an ideology; he was a mobster with a fancy title who ran an elaborate protection racket in one of China's great cities.
Arthur Waldron, Lauder professor of International Relations at the University of Pennsylvania, wrote to The Epoch Times in an e-mail. "I have difficulty seeing what glue holds the CCP together any longer—nothing except a shared desire to hold on to power and to enrich themselves."
While the Chinese regime appears to be rapidly amassing power in the forms of wealth and high-tech military weaponry, in fact the leadership's criminality and lust for power are pulling it apart.
The weapon of choice that CCP officials use against one another is the knowledge they have of one another's crimes. Today's CCP has no greater crime on its hands than the almost 13-yearlong persecution of Falun Gong.
The attempt to avoid responsibility for this massive violation of human rights is forcing some officials to try to hold onto power in order to protect themselves. As the steady stream of accurate Internet leaks about Bo and Wang these past two weeks has demonstrated, other officials fight back by publicizing colleagues' wrongdoings.
In this process of disintegration, professor Waldron warns that no hopes should be attached to one faction or one individual.
He writes, "My greatest fear with respect to the U.S. is that we will start taking sides on Chinese internal politics. … The ultimate effect of this is to tie American politics, which are constitutional, to Chinese, which are personal, dictatorial, and corrupt."
Views expressed in this article are the opinions of the author and do not necessarily reflect the views of The Epoch Times.