A JPMorgan Chase-owned shipping vessel was seized by the United States after some 20 tons of cocaine was found on board.
The firm hasn't publicly addressed the incident or association with the vessel, the MSC Gayane. Several media outlets have attempted to get a comment from the banking giant, but it has remained mum on the matter.
According to a Bloomberg News analysis, JPMorgan likely isn't worried about the seizure of the ship. It said that the firm owns the ship, not the drugs.
"I'm sure JPMorgan was just a blind mule," said the federal defense lawyer wife of Matt Levine, who was not named. "Somebody else packed their ship for them."
The bank also financed the purchase of the vessel for the Mediterranean Shipping Company (MSC), a Swiss-based shipping firm.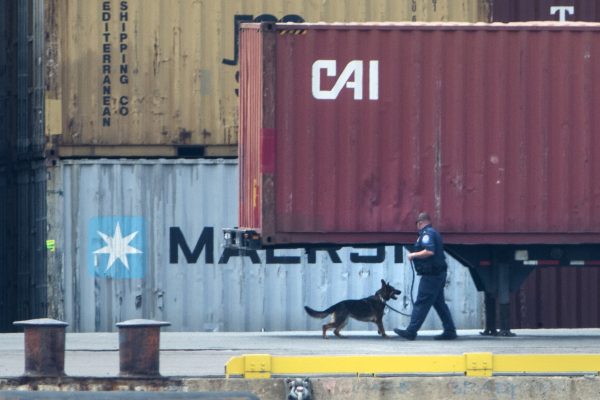 "You should think of this not so much as 'JPMorgan decided to buy a boat and then rented it out to MSC' and more as 'MSC decided to get the money to finance its boat from JPMorgan, and it made sense to structure that financing transaction as a lease rather than a loan,'" Levine wrote in his piece.
Meanwhile, JPMorgan Asset Management is the party that owns the ship, he noted, adding that JPMorgan doesn't directly own the vessel.
"If JPMorgan is just providing financing for the ship, if it's not controlling and operating it and taking the profits of those operations, then presumably it has some contractual provisions requiring MSC not to do anything to recklessly lose JPMorgan's $90 million ship—some provision putting at least some of the risk of MSC's operations on MSC," Levine wrote.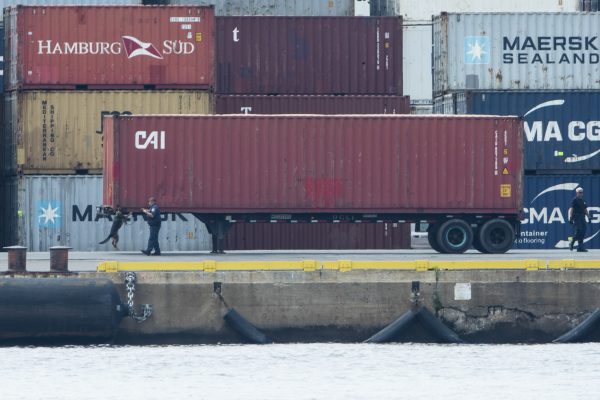 According to CNN and the Wall Street Journal, the Gayane isn't operated by JPMorgan, but MSC, and the vessel is flagged in Liberia.
On June 17, U.S. officials boarded the vessel, finding the cocaine, which is estimated to have a $1.3 billion street value.
The U.S. Attorney's Office for the Eastern District of Pennsylvania said the cocaine was seized by the United States Customs and Border Protection (CBP) agency. It wasn't until July 4 that a warrant was issued that allowed agents on the ship.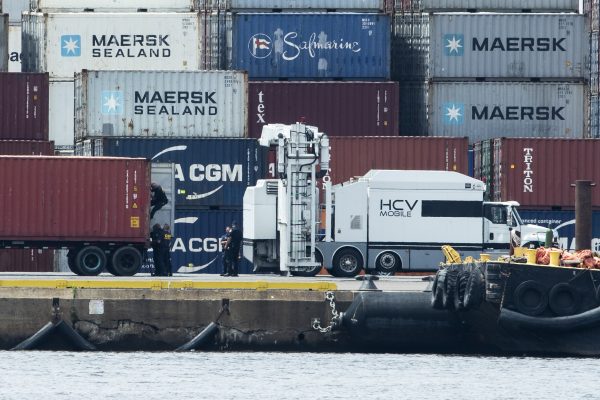 "A seizure of a vessel this massive is complicated and unprecedented—but it is appropriate because the circumstances here are also unprecedented," said U.S. Attorney William McSwain.
"When a vessel brings such an outrageous amount of deadly drugs into Philadelphia waters, my Office and our agency partners will pursue the most severe consequences possible against all involved parties in order to protect our district—and our country," McSwain added.
Crew members have been charged with knowingly and intentionally conspiring with each other and others to possess more than five kilograms of cocaine on board a vessel.
The Mediterranean Shipping Company (MSC) said in a statement on June 18 that "unfortunately, shipping and logistics companies are from time to time affected by trafficking problems. MSC has a longstanding history of cooperating with U.S. federal law enforcement agencies to help disrupt illegal narcotics trafficking."
Later, in a July 9 update, the firm said it is cooperating with federal officials.
The MSC Gayane made calls in the Bahamas, Panama, Peru, and Colombia before it went to Philadelphia, NPR reported.
In February, customs agents seized 3,200 pounds of cocaine at the Port of New York and New Jersey that had a street value estimated at $77 million, which was the largest cocaine bust at the ports since 1994, reported The Associated Press.