Whoopi Goldberg, the longtime co-host of "The View," who was widely criticized this week after declaring that the Holocaust was "not about race," has been suspended for two weeks from ABC on Tuesday.
"Effective immediately, I am suspending Whoopi Goldberg for two weeks for her wrong and hurtful comments," ABC News President Kim Godwin said in a statement. "While Whoopi has apologized, I've asked her to take time to reflect and learn about the impact of her comments."
The suspension came a day after Goldberg released a statement apologizing for the "hurt" she had caused. The host sparked controversy and a social media outcry over her view on the genocide of 6 million Jews.
"On today's show, I said the Holocaust 'is not about race, but about man's inhumanity to man.' I should have said it is about both," she wrote. "As Jonathan Greenblatt from the Anti-Defamation League shared, 'The Holocaust was about the Nazi's [sic] systematic annihilation of the Jewish people—who they deemed to be an inferior race.' I stand corrected."
Goldberg made her original comments during a discussion on the Monday's show about a Tennessee school board's banning of "Maus," a Pulitzer Prize-winning graphic novel about the Nazi death camps during World War II.
"I misspoke," the host said at the opening of Tuesday's show, a day later.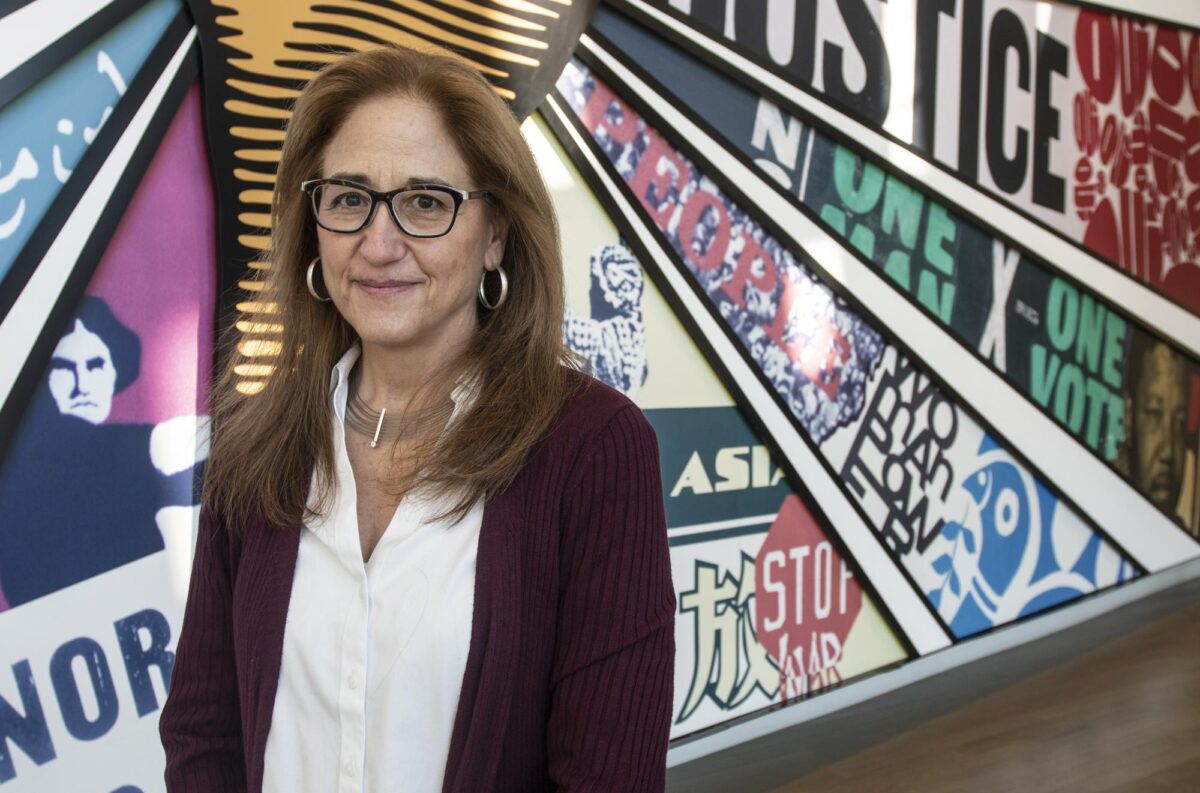 Jill Savitt, CEO and president of the National Center for Civil and Human Rights, offered a measured view of Goldberg's comments.
"No one can get into Whoopi Goldberg's head … But I think what she's trying to say is that the Holocaust is about hatred. It's about inhumanity. It's about what human beings will do to one another that is inhumane," Savitt said.
"I think people are not as quick to give anybody the benefit of the doubt these days, which is a shame because in order to work through painful, complicated, difficult issues, especially painful histories," she added, "we could give each other a little more grace because people are going to make mistakes or they're going to say things that offend."
Savitt said while Jews are not a race, the Nazis made Judaism a race in their effort to create a racial hierarchy that "borrowed this, it should be said, from the American conversation about racial superiority and eugenics."
According to the United States Holocaust Memorial Museum, the Nazi regime did define Jews as a "race." Embracing a social Darwinist "survival of the fittest" view of human society, the Nazis attributed a wide variety of negative stereotypes about Jews to an unchanging, biologically determined heritage that supposedly drove the "Jewish race" to struggle to survive by expansion at the expense of other races.
The Associated Press contributed to this report.
From NTD News