The World Health Organization (WHO) on Friday raised its coronavirus threat level to very high, citing the continued increase in the number of cases around the world.
The spike in cases in some countries and the new countries reporting cases are concerning, WHO chief Tedros Adhanom Ghebreyesus told reporters in Geneva.
"Our epidemiologists have been monitoring these developments continuously, and we have now increased our assessment of the risk of spread and the risk of impact of COVID-19 to very high at a global level," he said.
It marks the highest level of alert in the system but officials are still stopping short of declaring the situation with the virus a pandemic. Epidemics are taking place in South Korea, Italy, Iran, and other nations, but most of the cases can still be traced to known contacts or clusters of cases, officials said.
"We do not see evidence as yet that the virus is spreading freely in communities," he said.
Italian authorities haven't pinpointed how the virus emerged in northern Italy and the source of the virus in Iran also hasn't been confirmed. Community spread is when the source of infections is unknown.
WHO said there's still a chance of containing the virus if the "chains of transmission" are broken. Of the 49 countries that have reported cases, nearly half have only reported one case and eight others haven't reported new cases for weeks, Tedros said. There are 4,351 cases across those countries and tens of thousands in China. The figures from China are widely believed to be higher in actuality.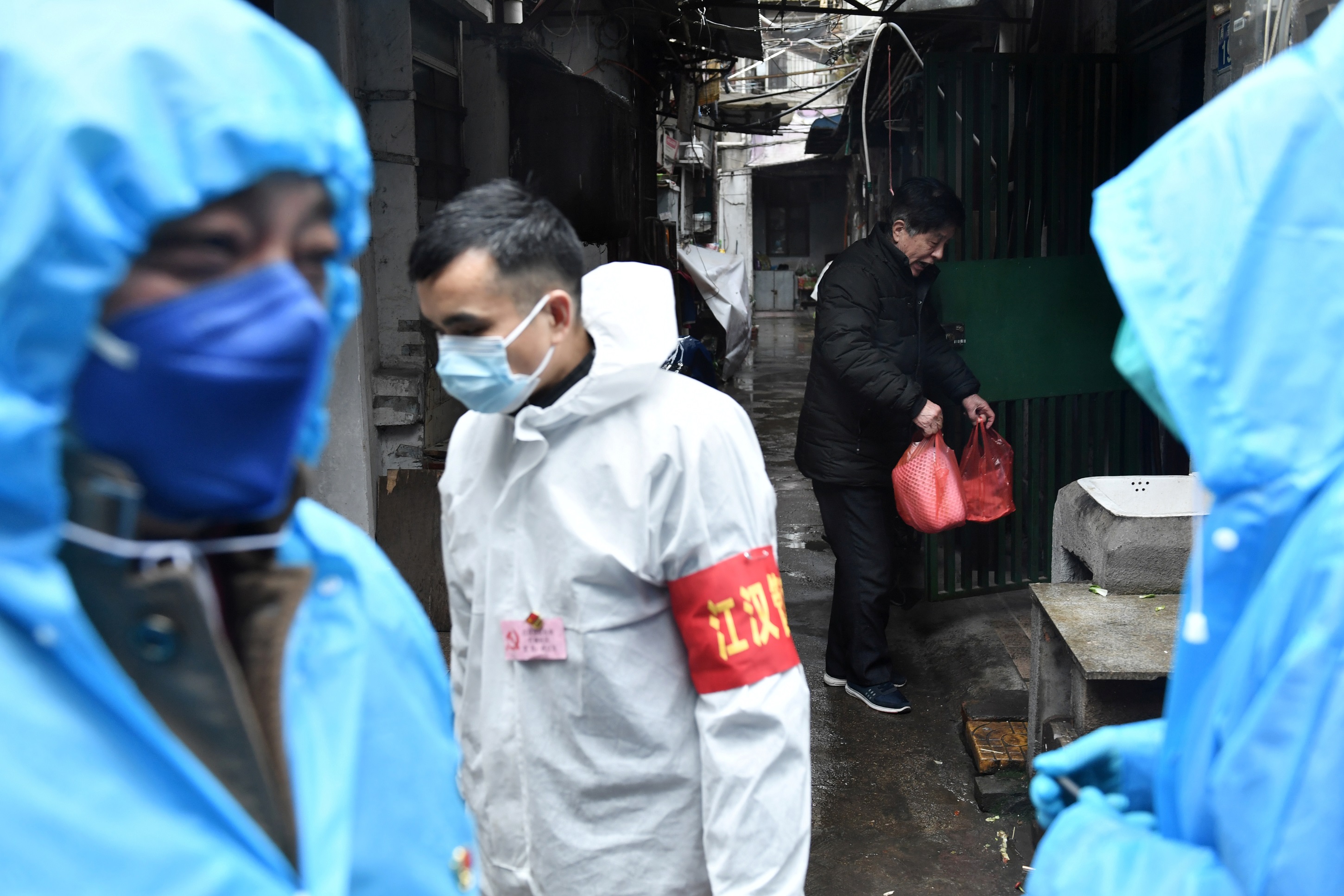 The press conference came after six countries reported their first cases since the daily briefing on Thursday, including one, Mexico, who announced its first cases so close to the conference that it wasn't included in a count WHO published.
New Zealand, Denmark, Estonia, Lithuania, and Nigeria also reported cases in the last 24 hours for the first time. Seven others reported new cases on Wednesday or Thursday, including Brazil, Georgia, and Pakistan.
According to the U.S. Centers for Disease Control and Prevention, a pandemic refers to an epidemic that has spread over several countries or continents, usually affecting a large number of people. An epidemic refers to an increase, often sudden, in the number of cases of a disease "above what is normally expected in that population in that area."
Asked whether the world is moving closer to a pandemic, Dr. Mike Ryan, director of WHO's emergencies program, said on Friday that a pandemic "is a unique situation which we believe that all citizens on the planet will likely be exposed."
The data does not currently support that definition, he argued.
WHO officials urged people to follow 10 basic things experts recommend to try to avoid being infected.
Those things are:
Wash hands regularly with soap and water or an alcohol-based hand rub.
Clean surfaces regularly with disinfectant.
Get information from reliable sources
Avoid traveling if sick.
Cough or sneeze into a tissue or into your sleeve.
Avoid crowded areas of places if you are 60 or older or have an underlying health condition like diabetes.
Stay at home and call your healthcare provider if you feel unwell.
Self-isolate from family members at home if you are sick.
Seek care immediately if you develop shortness of breath.
Prepare for community spread by discussing preparation with your workplace, school, or place of worship.