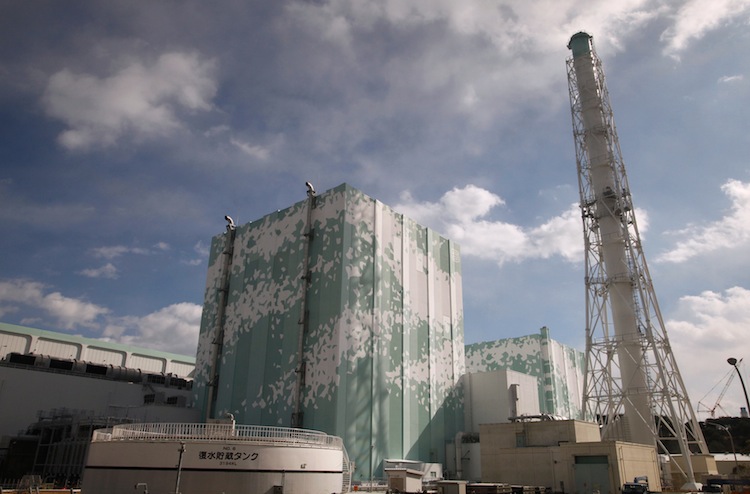 The U.N.'s health agency said on Wednesday increased radiation levels caused by the compromised Fukushima Daiichi power plant are not as harmful as previously thought.
In a preliminary report, the World Health Organization said residents in Japan's Fukushima prefecture have been exposed to radiation below cancer-causing levels, based on samples collected before mid-Sept. 2011.
The town of Namie and the village of Itate, located about 12 to 18 miles from the plant, respectively, were the worst affected, with residents being exposed to 10 to 50 millisieverts, the report said.
Residents in nearby areas including Iwaki city, Katsurao village, Soma town, and Naraha town and the rest of Fukushima prefecture received between 1 and 10 millisieverts. Neighboring prefectures received 0.1 to 10 millisieverts, while the "rest of Japan" received 0.1 to 1 millisieverts, the report stated.
In other countries and in the rest of the world, radiation levels are below 0.1 millisieverts, it added.
Generally speaking, populations receiving a dose of more than 100 millisieverts of radiation have a greater chance of contracting cancer, the World Health Organization said.
The Epoch Times publishes in 35 countries and in 19 languages. Subscribe to our e-newsletter.

Click www.ept.ms/ccp-crisis to read about the most recent developments in the ongoing crisis within the Chinese communist regime. In this special topic, we provide readers with the necessary context to understand the situation. Get the RSS feed. Get the new interactive Timeline of Events. Who are the Major Players?