WHO Director-General Slams Tobacco and Junk Food Industries
September 19, 2011 9:10 pm Last Updated: October 1, 2015 3:36 pm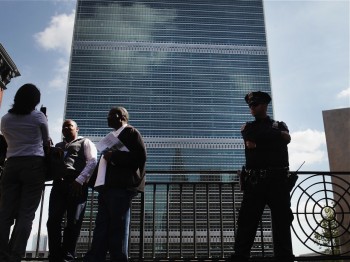 The tobacco, alcohol, and junk food industries were highlighted by the director-general of the World Health Organization as the villains in the global health crisis of noncommunicable diseases (NCD). The two-day high-level meeting of the United Nations General Assembly on the prevention and control of NCDs was kicked off in New York on Monday.
"Noncommunicable diseases," is the common label for diabetes, cardiovascular diseases, cancers and chronic respiratory diseases. Together, these diseases killed approximately 36 million people worldwide in 2008, or three out of five deaths, according to the World Health Organization (WHO). Apart from that, they cause great socio-economic harm, especially for developing nations.
"These diseases break the bank, and they are largely preventable through cost-effective measures," said WHO Director-General Dr. Margaret Chan in her sharply worded speech.
This is the first time the U.N. is addressing the issue of NCDs in the comprehensive manner it previously tackled communicable diseases such as HIV and malaria. Dr. Chan described the NCD situation as a "slow-motion disaster" that health care professionals have been aware of for a long time, but which must now be addressed on the highest national levels by all countries.
"This must be a watershed event, with a clear before and after; with ignorance, complacency, and inertia replaced by awareness and shock and the right actions, right away," she said in the telecast speech.
Like several other speakers, Dr. Chan demanded governmental action against junk food, which has become "the new staple food" all over the world, leading to the massive increase in obesity in the last three decades. She also pointed out that for the poor, eating cheap, heavily marketed and readily available junk food is today often the only choice, and thus not a "lifestyle issue."
After mentioning the staggering economic consequences of NCDs, which are projected to cost the world 30 trillion dollars over the coming 20 years, she also delivered a verbal attack against the tobacco lobby.
"I call on heads of states and governments to stand rock hard against the despicable efforts of the tobacco industry's attempts to subvert this treaty," she said, referring to the WHO's framework convention on tobacco control.
Dr. Chan argued that higher taxes and prices on tobacco has been shown to reduce demand and would also bring revenue to help cope with the costs of tobacco-related NCDs. Reducing tobacco use would be one of the most effective ways to bring down cancer, heart disease, cancer, and diabetes, she said.