Countries can plan to end lockdowns in certain regions if they have widespread COVID-19 testing and "very sophisticated surveillance" to spot resurgent virus hotspots, according to the World Health Organization (WHO).
Responding to a question by a reporter, who at a WHO briefing Friday asked when countries that have few COVID-19 cases could begin to ease onerous lockdowns that are "changing our lives," WHO Health Emergencies Program Executive Director Michael Ryan said that while the run of the epidemic is unpredictable, containment and mitigation measures should be adapted to the situation on the ground.
"At this point, no one can predict how long this epidemic is going to last," he said, adding, "we are moving through an uncertain future."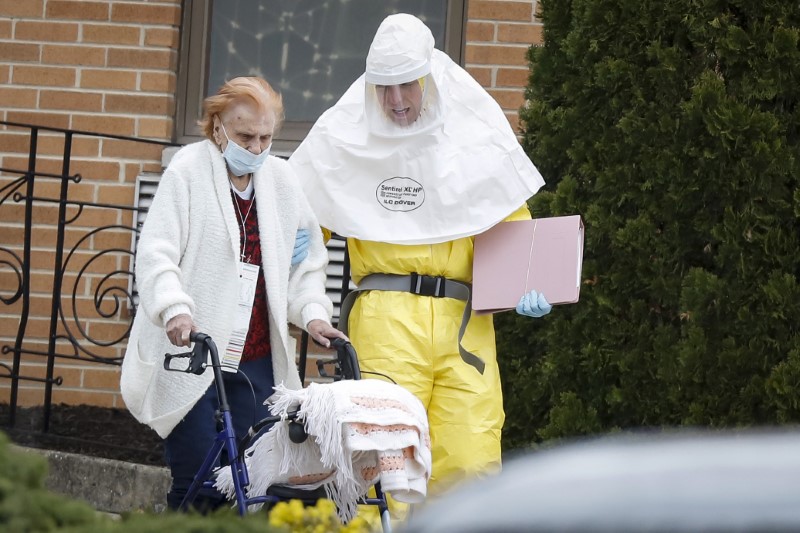 Ryan said lockdown policies should be calibrated to reflect the situation on the ground and would reasonably vary across countries and regions, explaining that some countries are just beginning the cycle of the epidemic, while others have had some success in stemming the spread of the virus.
"The real trick for countries is to look at the national situation, to look at the sub-national situation, to see if you know where the virus is," he said. "If you know where the virus is, you can break the chain."
"If you know what's happening in every town, if you know what's happening in every municipality, in every county, in every province, you can then begin to adapt your measures for the situation in that particular area," he said.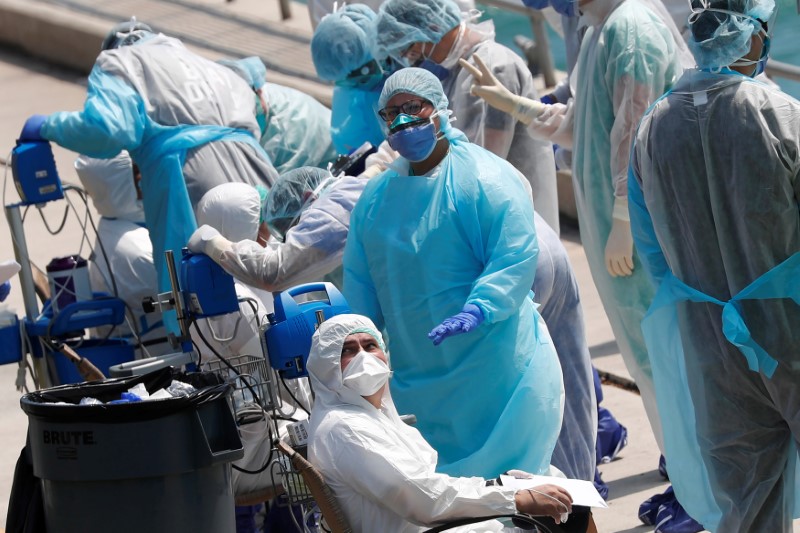 Ryan's comments came after President Donald Trump told state governors that he would like them to ease the lockdowns that have paralyzed life in parts of the United States amid the COVID-19 surge.
In a press briefing Tuesday, Trump said his "goal is to ease the guidelines and open things up to very large sections of our country" and that "I hope we can do this by Easter." The president added that "our decision will be based on hard facts and data."
The administration's early response was hamstrung by a lack of COVID-19 tests.
"We took over a very depleted place, in a lot of ways," Trump said at a briefing Thursday. "As you know, the testing is going very, very well. And that was obsolete and broken, and we fixed it and it's been going really good."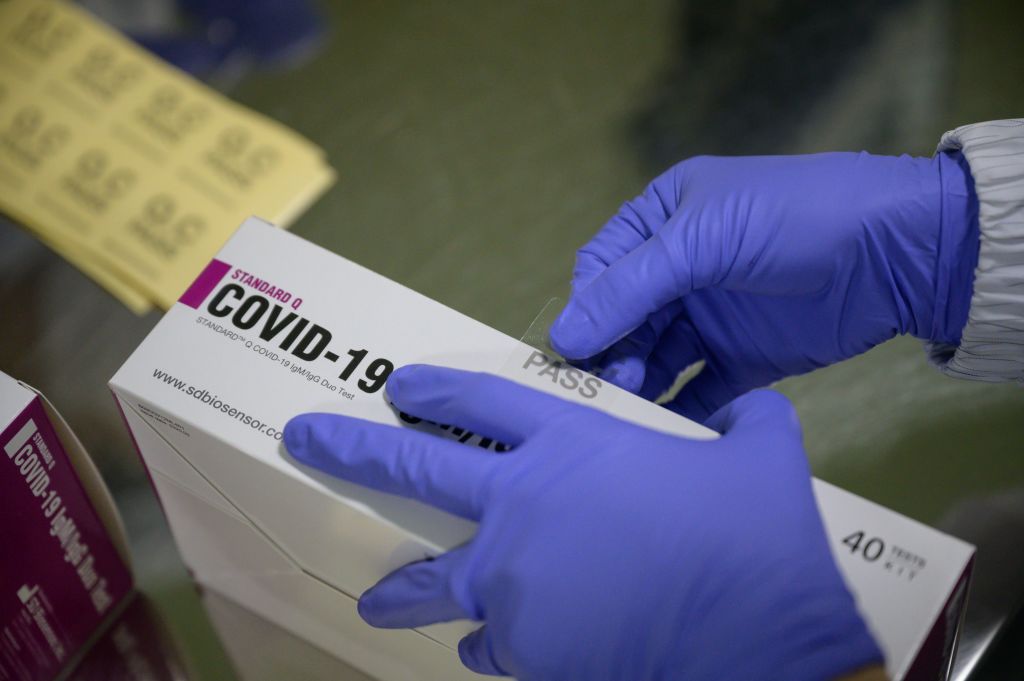 Vice President Mike Pence said Thursday that more than 550,000 people have been tested.
"So this is what we're talking about: how to do surveillance, how to do contact tracing, and how to do each of these items to make sure that you prevent that spread," according to COVID-19 task force coordinator Dr. Deborah Birx, who spoke at the briefing.
In his remarks, Ryan said focused testing would be key to moving to end lockdowns.
"And in order to do that, and in order to transition from the current measures that are in place, countries simply have to have in place a system to detect, isolate, contact-trace, and quarantine, as well as to continue appropriate hygiene and physical distancing measures," he said.
"If you know who has the virus, if you know who the contacts are, you can break that chain," Ryan said, adding, "you can only take action at the level at which you can measure."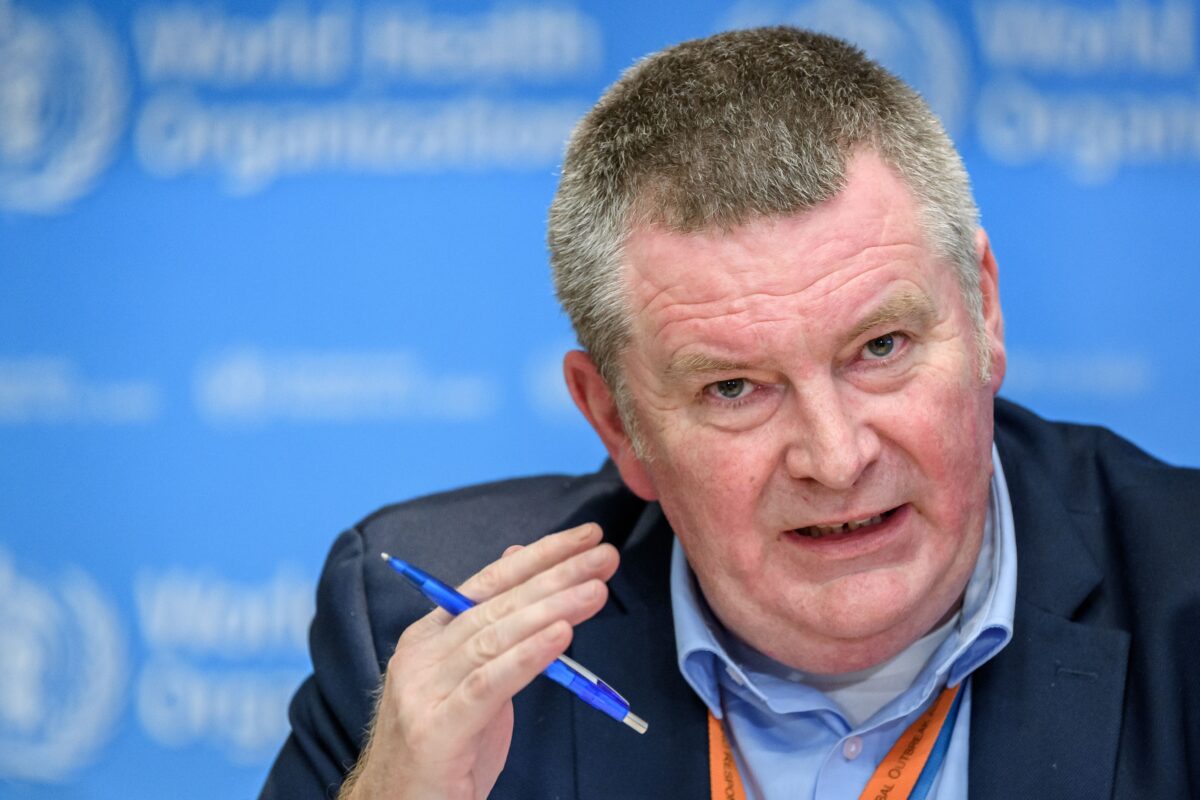 "All of us want to see the measures that we're using for public health at the community level to be adapted to the maximum control of the disease but to the minimum impact on the economy and social life," he said.
Ryan added that officials who decide to ease restrictions should remain vigilant.
"They must be in a position to reimplement measures should the situation deteriorate," he said. "That takes a very sophisticated surveillance system. It takes a very strong health system to absorb the surge of cases in any particular area."
The Epoch Times refers to the novel coronavirus, which originated in Wuhan, as the CCP virus because the Chinese Communist Party's coverup and mismanagement allowed the virus to spread throughout China before it was transmitted worldwide.