Dr. Deborah Birx, the response coordinator for the White House Coronavirus Task Force, is recommending that Kentucky officials close bars and reduce the number of people allowed in restaurants at one time.
"We have significant concerns about the rising test positivity rate and the rising number of cases," Birx said on July 26, according to the Lexington Herald-Leader. "We can see what is happening in the south moving north."
Birx described Kentucky as being in "the yellow zone," or between places seeing lower community spread of the CCP (Chinese Communist Party) virus and states seeing a higher number of cases in recent weeks.
She urged officials to force bars to close and mandate a lower restaurant capacity to try to stop the spread of the virus.
Kentucky officials twice in recent days announced the second-highest single-day total of new COVID-19 cases in the state. Nearly 800 were reported on July 24, while 836 were reported the next day. The highest total, 979, was recorded on July 19.
Kentucky Gov. Andy Beshear, a Democrat, told the public in a video message that just 316 new cases were recorded on July 26, as well as four deaths, but attributed the decline to it being a Sunday.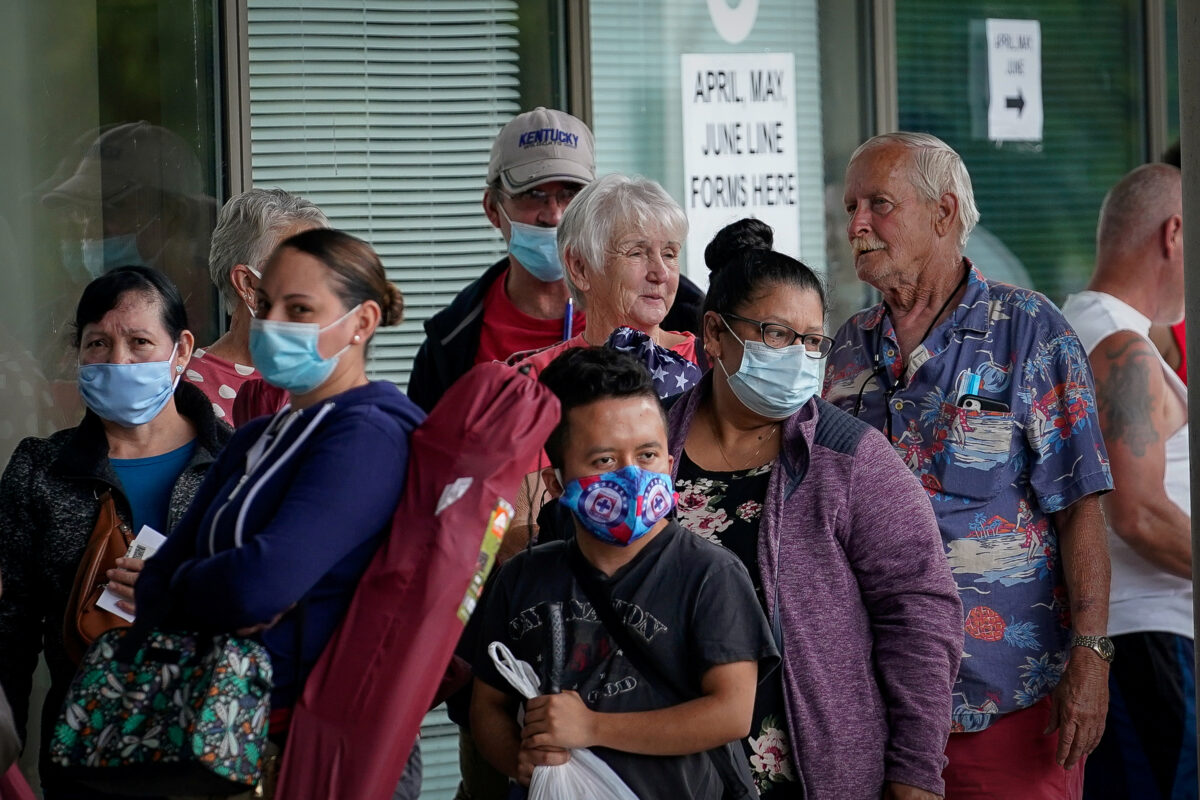 "We are still in a very dangerous place here in Kentucky. We have seen our cases up significantly, and today, Dr. Birx from the White House task force visited, and we agree that Kentucky is in that spot right now, where if we don't act, we will look a lot like states in the south that are facing devastating consequences," he said.
"I want you to know that the White House and us here in Kentucky state government are in complete agreement that the escalation of cases and what we're seeing is going to require us to take some new steps," he added.
Officials are urging people to wear masks, stay six feet from non-household members, and wash their hands. They say those actions, and pending restrictions, along with measures already in place, can ensure Kentucky doesn't become America's next COVID-19 hotspot.
Dr. Steven Stack, the state's health commissioner, said earlier this month that the rise in positive cases was "a shocking wake-up call," urging people to be cautious. The positivity rate, of the percent of people being tested who had cases of COVID-19, stood at 5.4 percent as of July 25. Officials don't report the positivity rate in each daily report.
The CCP virus is believed to spread primarily from person to person when an infected patient coughs, sneezes, or talks. The respiratory droplets can land in the mouths or noses of people who are nearby or possibly be inhaled into the lungs, according to the Centers for Disease Control and Prevention.
A significant percentage of patients show no or few symptoms.
The virus primarily causes severe illness in the elderly or people with serious underlying conditions such as obesity or heart disease. COVID-19 can be deadly for a small percentage of patients.